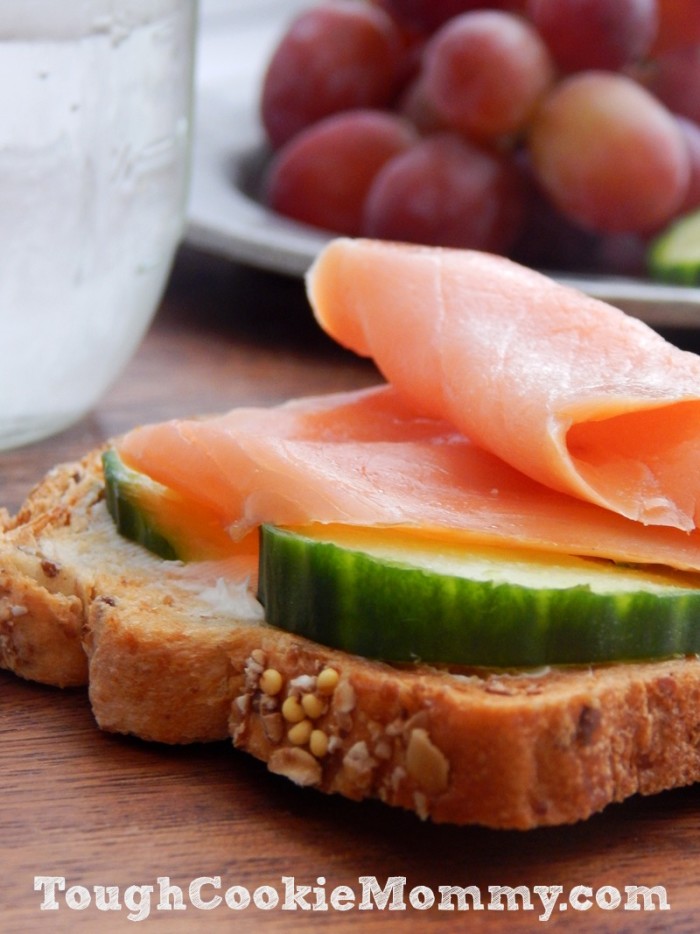 As I'm getting older, I'm changing many of my eating habits and going back to my culinary roots in a small fishing town in Spain.  I can still recall waiting for my grandfather to return from fishing all morning with a fresh catch that my grandmother would prepare for the family to enjoy.  There is just something about the taste of fresh fish and seafood that teases the palate.  Not to mention that eating fish is healthier for us and our overall wellness.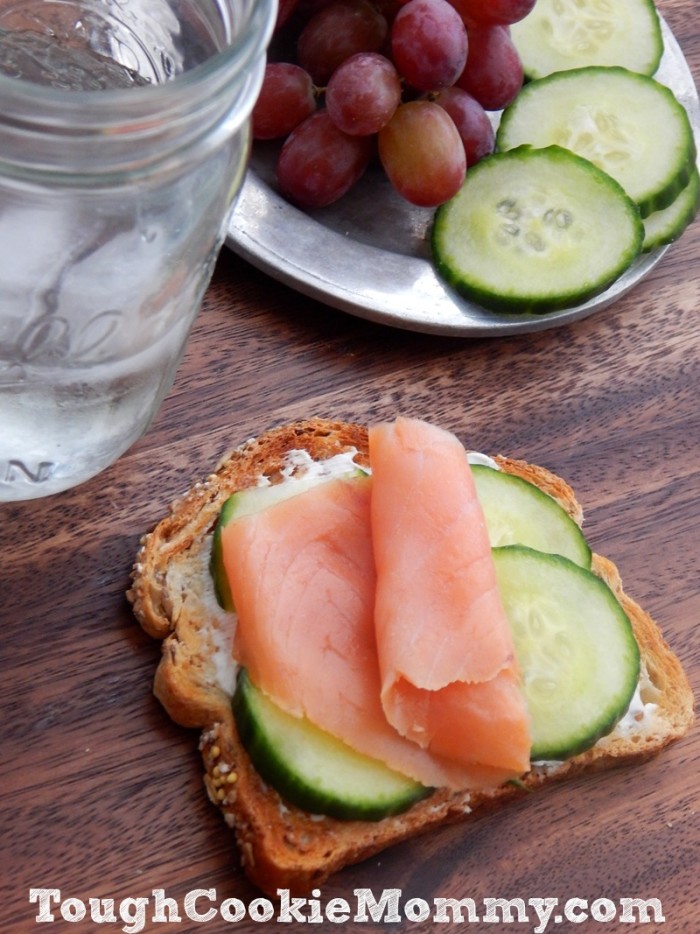 I've always been a huge fan of smoked salmon because its taste has always appealed to me.  Unfortunately, as a Working Mom, I don't always have a lot of time to plan or prepare elaborate recipes so I'm constantly on the lookout of easy recipes that I can prepare and enjoy in a flash.  Imagine my surprise when I realized that I could enjoy Smoked Salmon and cucumber on toast as a breakfast treat.  This is a great way to start your day full of protein and wholesome goodness.  Wait until you see how easy it is to make this!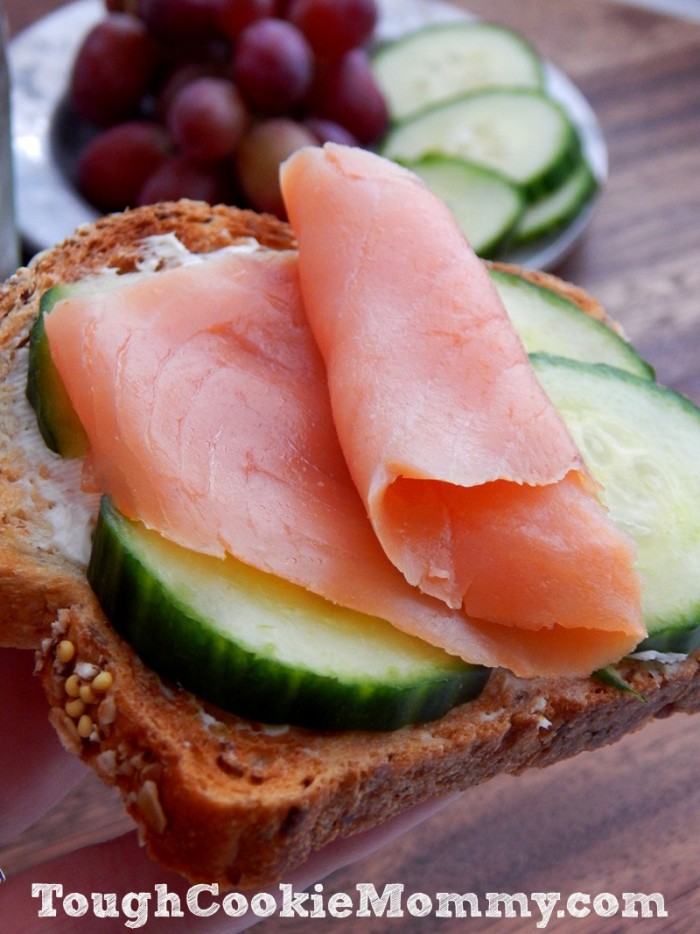 Smoked Salmon and Cucumber Toast:
Ingredients:
Smoked salmon slices
Green onions
Cream cheese
Cucumber slices
Whole grain toast
Directions:
Toast whole grain bread.
Mix desired amount of cream cheese with desired amount of green onion slices.
Spread cream cheese mixture onto toast.
Next add on slices of cucumber.
Top off with smoked salmon and some more green onions.
Enjoy!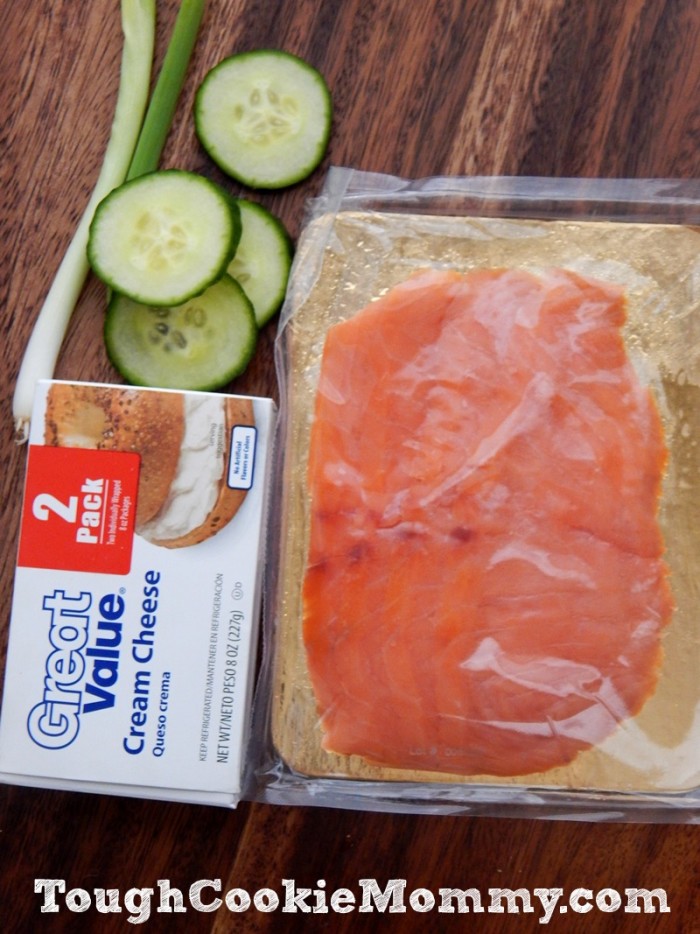 As you can see, this recipe can be prepared fairly quickly with just a few delicious ingredients.  It's perfect for taking with you on-the-go to work or to drop off the kids at school.  The best part is that you can enjoy it without feeling guilty because, although it tastes great, it is good for you at the same time.  I also love that it is versatile enough to add some of your favorite ingredients to.  I'm sure that each bite will leave you wanting more, I'm speaking from personal experience!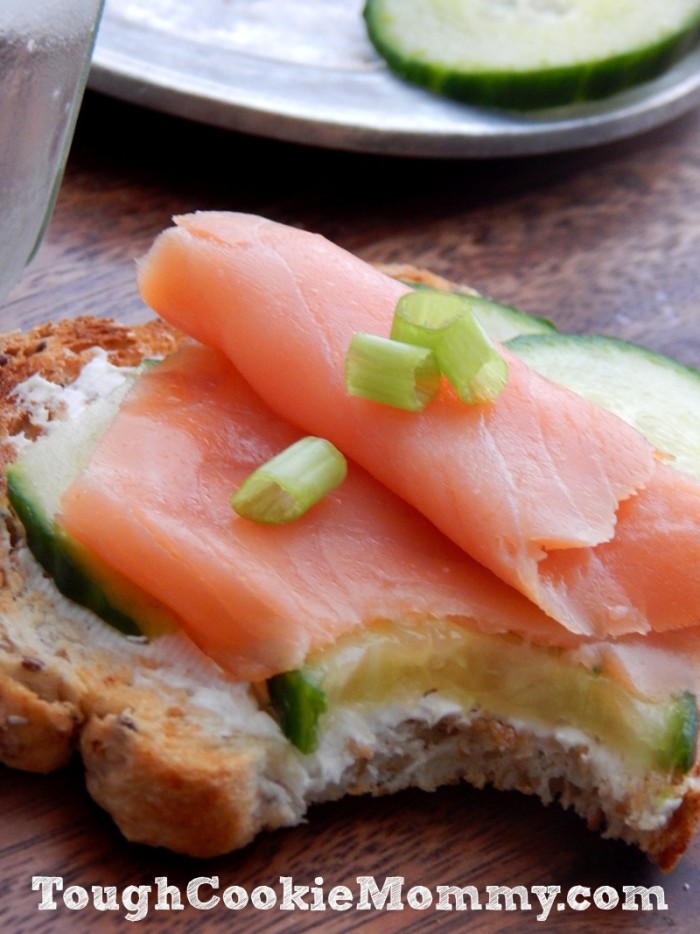 Let's Discuss:  What are some of your favorite ways to enjoy Smoked Salmon, other fish varieties, or seafood?
© 2015, Tough Cookie Mommy. All rights reserved.