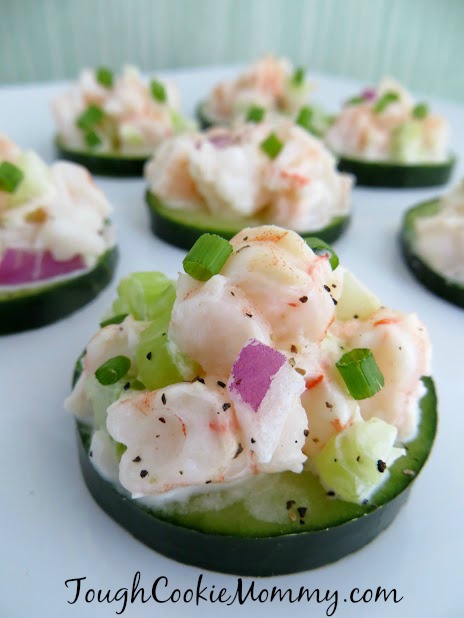 I am a huge fan of eating shrimp and always have been for as long as I could remember.  Don't laugh but I often think about what a tragedy it would have been if I had been allergic to shellfish.  I can't imagine what life would have been like without trying shrimp at least once during my life.  Even though I love shrimp, I'm not such a big fan of recipes that force me to spend hours in the kitchen cooking.
    When it comes to this Working Mom, I want to prepare dishes that are going to be easy to make, nutritious, and delicious to eat.  That is why I am sharing this Shrimp Salad Bites recipe with all of you.  This appetizer can also be the perfect afternoon snack because it is so light and fresh.  Also, it takes just minutes to prepare and contains flavorful and delicious ingredients.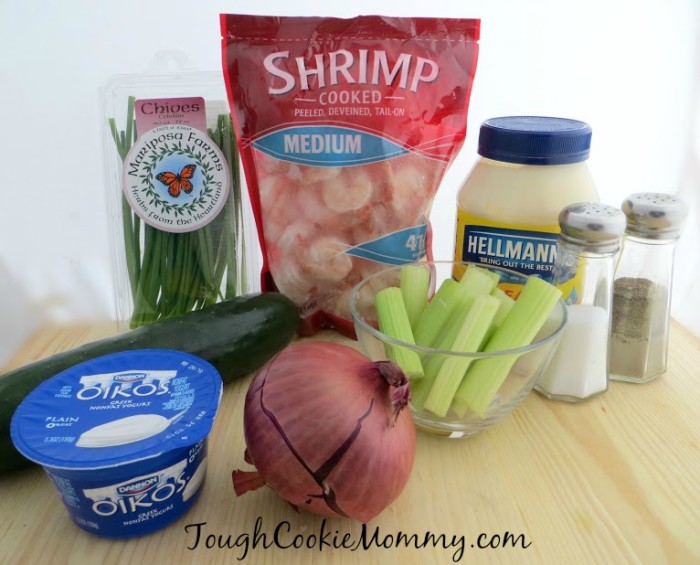 SHRIMP SALAD BITES RECIPE
Yields: 30 servings as an appetizer / 4 servings as lunch Ready in 10 minutes.
Ingredients:
3⁄4 lb cooked shrimp, peeled and tails removed
2 celery stalks, chopped
1 tablespoon red onion, minced
2 tablespoons mayonnaise
1 tablespoon non-fat plain Greek yogurt
Salt and pepper to taste
1 large cucumber, sliced
Chives, minced
Directions:
1. Combine shrimp, celery, red onion, mayonnaise, and yogurt in a bowl. Season with salt and pepper. Arrange cucumber slices on a platter and top each with a heaping tablespoon of shrimp salad. Garnish with minced chives.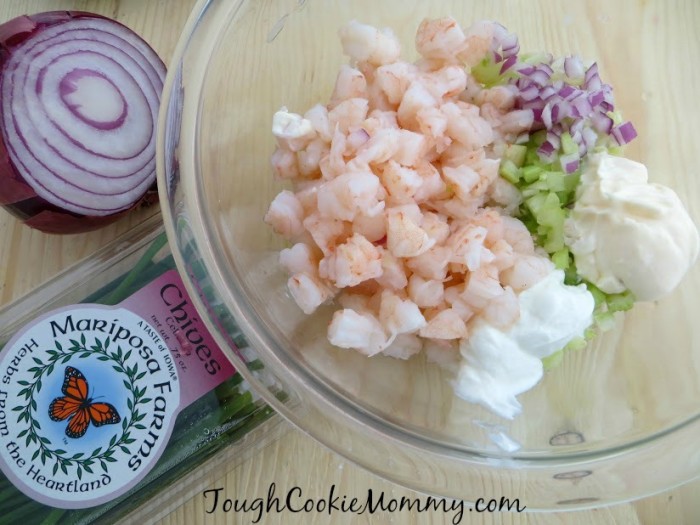 I love this recipe because the flavors really explode on your palate.  You can really taste the shrimp and it is a delicious appetizer to serve at your family gatherings and dinner parties.  Also, the bite-sized portions are perfect for those of you who are watching your figures.  I know you all are really going to enjoy these whether you choose to enjoy them for lunch or serve them as appetizers for your next dinner party!
Let's Discuss:  Would you serve these at family dinners as appetizers or enjoy them for lunch?
© 2015, Tough Cookie Mommy. All rights reserved.