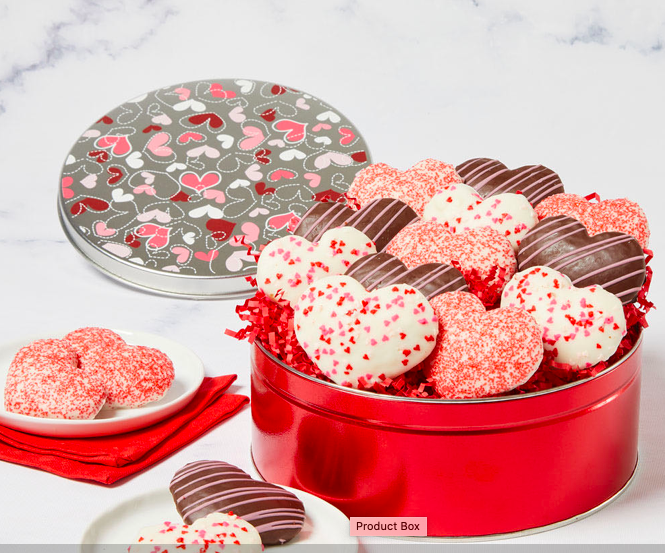 Ever since my sons were little, I have always made it a priority to make every single holiday as special as possible for both of them. This month, we have Valentine's Day coming up and this special day has been no exception. One of the ways that I have showed them how special they are in my life and how much I love them is by surprising them with special treats on this day that has been traditionally used to demonstrate your love and appreciation for the ones you love.
This year, I surprised both of them with a Valentine's Heart-Shaped Cookie Tin from Bake Me A Wish! Even though they are both teenagers now, I know that they have come to appreciate the special gestures that I do for them during the holidays. They each have a tremendous sweet tooth so what better way to put smiles on their faces than by presenting them with one dozen delectable heart-shaped cookies?! Each moist and delicious sugar cookie is enrobed and decorated by hand. These cookies come in a keepsake tin and includes a greeting card you can personalize!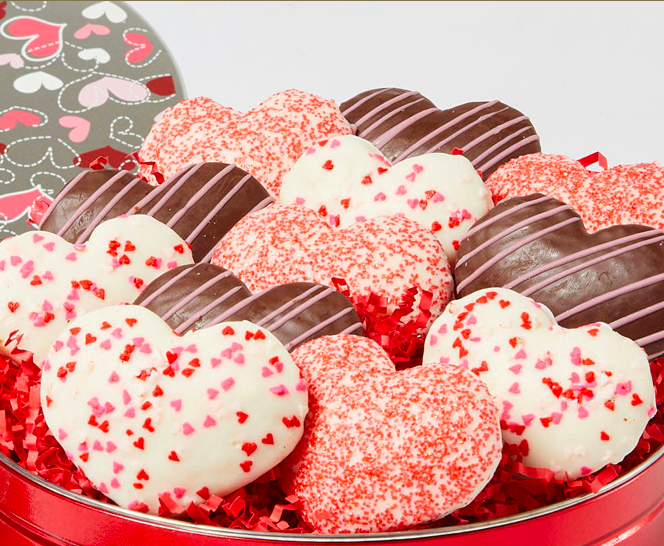 Bake Me A Wish! began in 2005 as the premiere nationwide service for gourmet birthday cake delivery. Our cakes are made with only the finest, freshest ingredients by our award-winning New York bakeries. Over the past decade, we've grown to offer more and more of the finest bakery gifts available including gourmet cookies, brownies, cupcakes, pies and quiches.
My sons loved their special Valentine's Day Heart-Shaped Cookie Tins and didn't even want to share any of their delicious cookies with their father or I. Don't miss out! Reserve your Valentine's Day gifts for your loved ones this year from Bake Me A Wish! There is no better way to show them how much you love them than by presenting them with a sweet and delicious treat!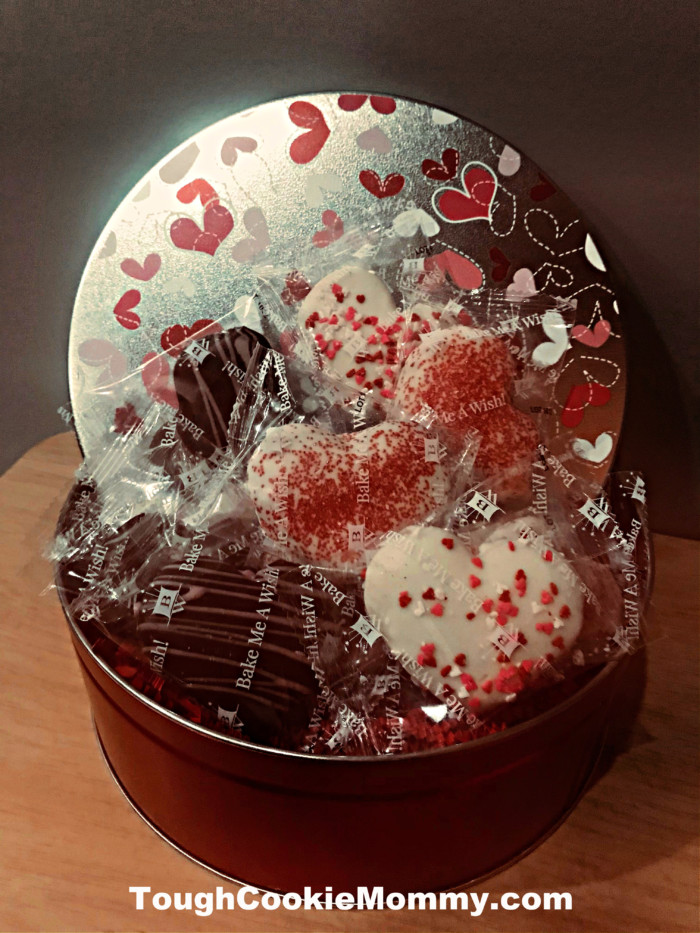 Disclosure: I participated in this campaign on behalf of Bake Me A Wish! I received a promotional item as a thank you for participating and to facilitate this review. I am disclosing this in accordance with the Federal Trade Commission's 16 CFR, Part 255 "Guides Concerning the Use of Endorsements and Testimonials in Advertising."
© 2021, Tough Cookie Mommy. All rights reserved.