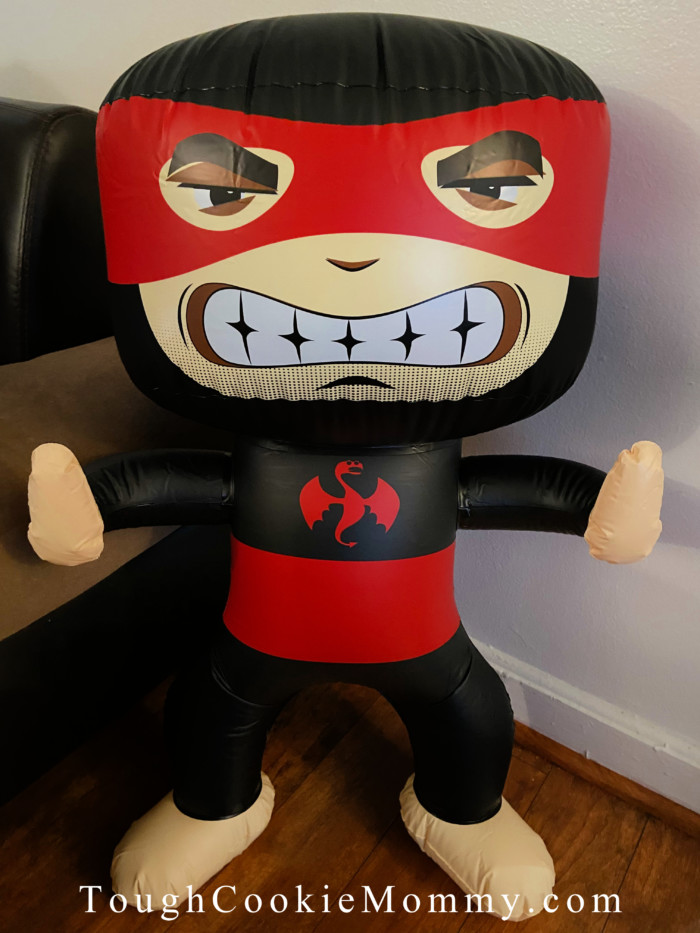 ​​​​​​​​​​​​​​As my boys are getting older, it has become increasingly difficult to figure out what to get them as gifts for the holidays. I've been wanting to create more opportunities for us to spend quality time together as a family by setting up game nights and making sure that we eat dinner together as often as possible. I was excited to be given the opportunity to review Wubble Rumblers because I knew they would be a really fun addition to our family activities.
Wubble Rumblers are the latest in the Wubble family. Styles include a Wrestler, Ninja, Fist or Karate Hand. Whack 'em! Smack 'em! Bop 'em! Chop 'em! They are made for good old rough and tumble fun which is perfect for our family because I have two teenage sons! Wubble Rumblers can be used to battle it out with one another in play fighting competitions. These Rumblers inflate a gigantic three feet tall! Rumblers are squishy, squashy, super soft and 400 times more elastic than a typical inflatable – from the makers of the Super Wubble Bubble Ball!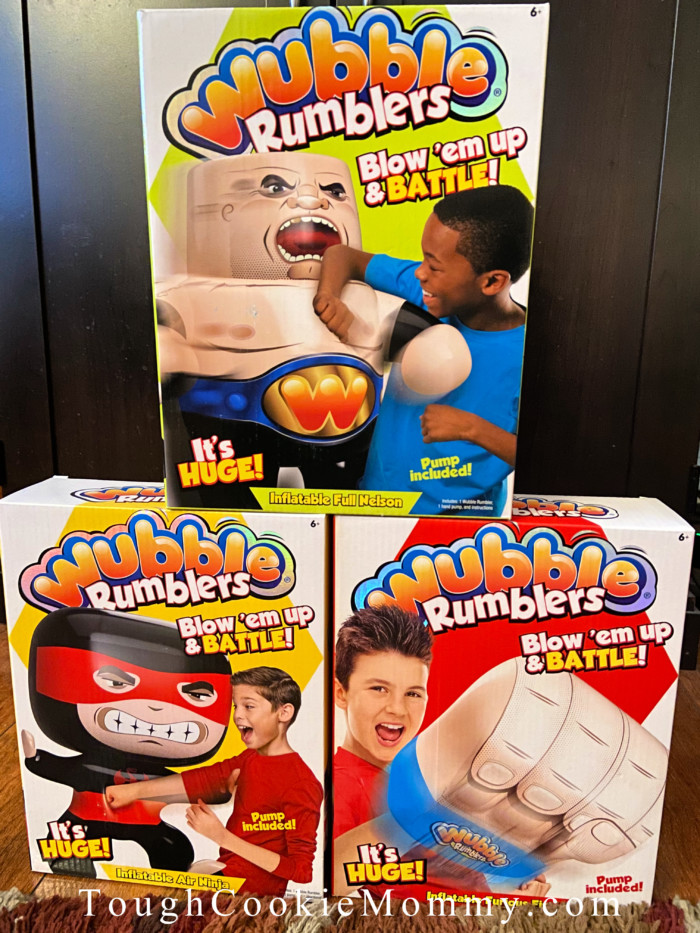 My fourteen-year old son opened and set up the Ninja Wubble Rumbler and we were immediately impressed that it came with an air pump included in the package to inflate the Ninja. It would have been a bummer to have to inflate it the old-fashioned way. Also, Wubble Rumblers are very durable and made to withstand hours of play fighting fun.
Our family will enjoy hours of big bopping fun as we get our rumble on this upcoming holiday weekend! Wubble Rumblers are recommended for ages 6+ but I can tell you that my teen loves them and was so excited to have the chance to have some fun with them. They inflate in minutes with the enclosed nozzle and are just adorable to boot.
Wubble products can be purchased at Target.com and wubbleball.com. Wubble Rumblers retail for $12.99. Other Wubble products range in price from $5.99 to $19.99. Get yours this holiday season and get ready to rumble and tumble with your family!​​​​​​​
Disclosure: This sponsored post is part of a blogging campaign in collaboration with Element Associates. All opinions are 100% my own. I am disclosing this in accordance with the Federal Trade Commission's 16 CFR, Part 255 "Guides Concerning the Use of Endorsements and Testimonials in Advertising."
© 2020 – 2021, Tough Cookie Mommy. All rights reserved.