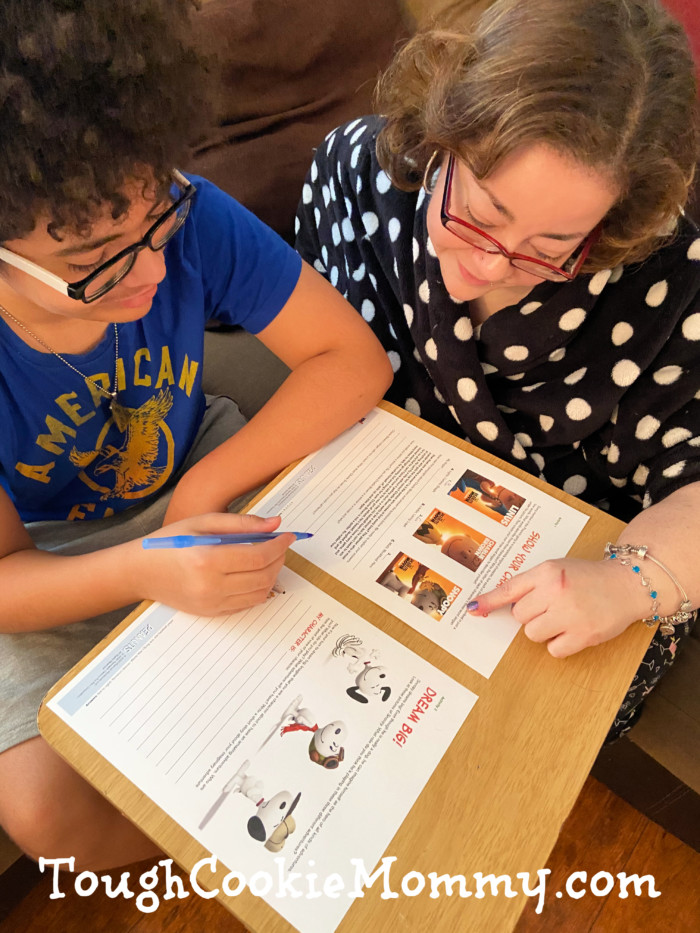 I've been a teacher for over twenty years and I have always known how rewarding it is to be an educator. However, I never imagined that I would be juggling my role teaching my students remotely while also homeschooling both of my own sons simultaneously. This is exactly what happened here in New York in March when school buildings were closed and we made the transition to remote learning. It became more important than ever to have the right resources to make learning engaging, not only for my students, but also for my sons.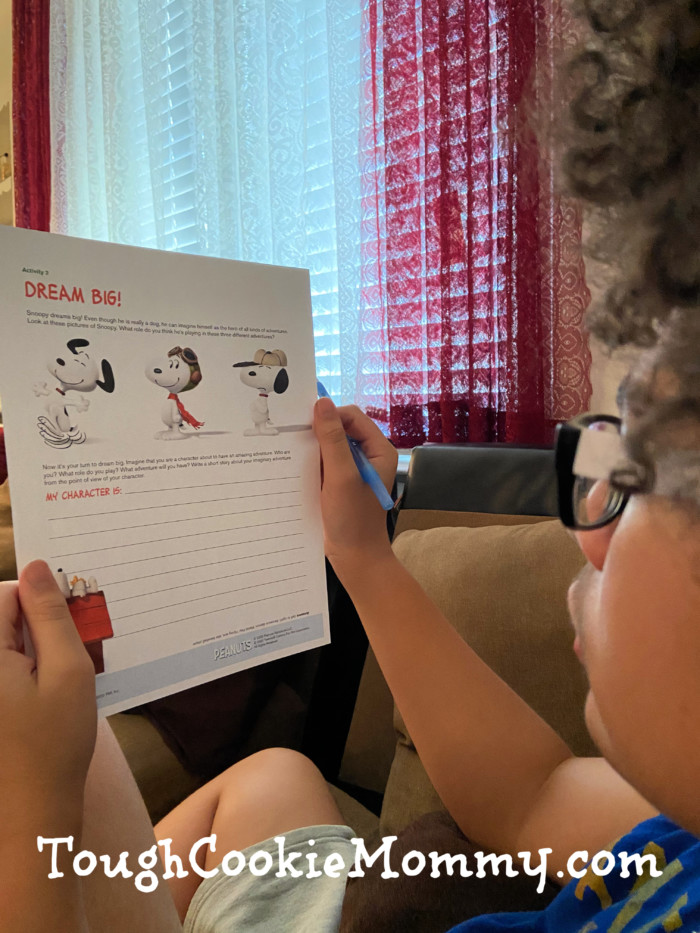 My younger son is in eighth grade and he is a huge Peanuts fan so I knew exactly what to do to not only make his learning fun while working from home, but also to keep him engaged and motivated to complete assignments remotely. Thankfully, I don't have to do this alone because Snoopy, Charlie Brown and the rest of the Peanuts Gang are here to help keep your kids engaged and educated with a range of subjects including STEM, Language Arts, Social Studies, and Math. Right now, FREE lesson plans and resources for kids ages 4-13 are available in various languages.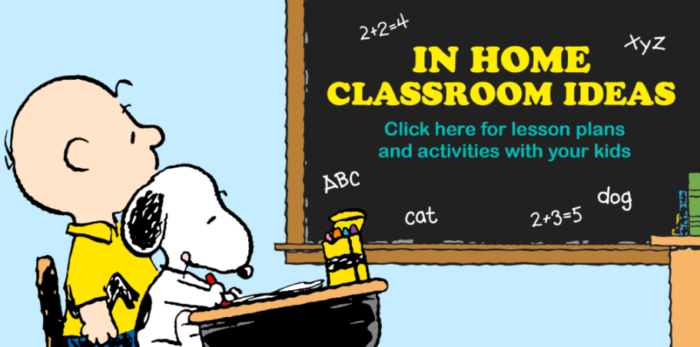 Since my son is a middle school student, I chose to use the Grades 6-8 Guide and Activities to help my son to "Dream Big with Charlie Brown and the Peanuts Gang!" Created by Young Minds Inspired (YMI), the activities in this program reinforce timeless themes of perseverance, heroism, and staying true to oneself. As a Literacy Specialist, I loved that they are standards-based activities that help to reinforce Language Arts skills, creative thinking and character building. Also, all of the directions and worksheets in these activity sheets contain colorful visual aids and detailed instructions which support all types of learners.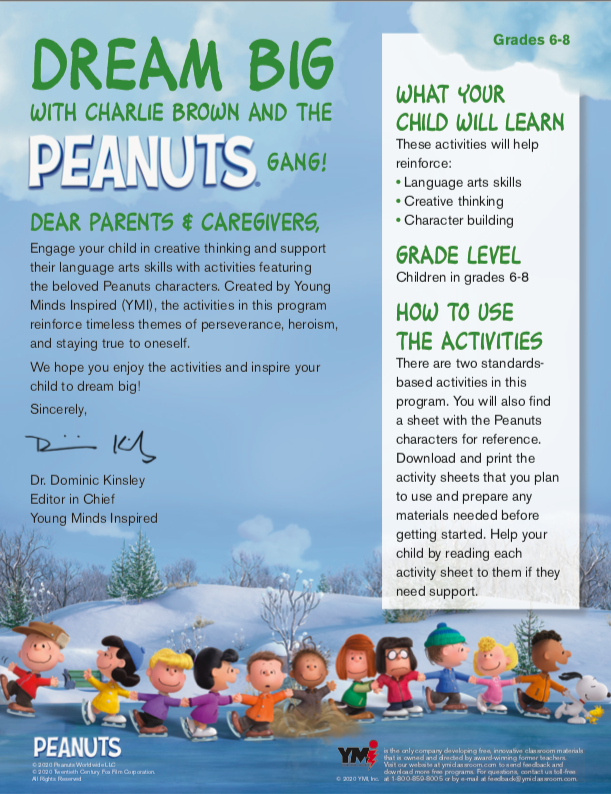 I've always known that my son has a very creative mind so he especially enjoyed writing a short story about an imaginary adventure that he created had, written from the point of view of his character. His story included the adventures of "Spike," Snoopy's imaginary brother along with his dreams to become a deep-sea diver. It was very exciting to see his ideas come to life in the form of his short story. Since these materials are available to all parents and educators, free of charge, that is one less thing that I have to worry about as I manage both my roles as teacher and mom during this time.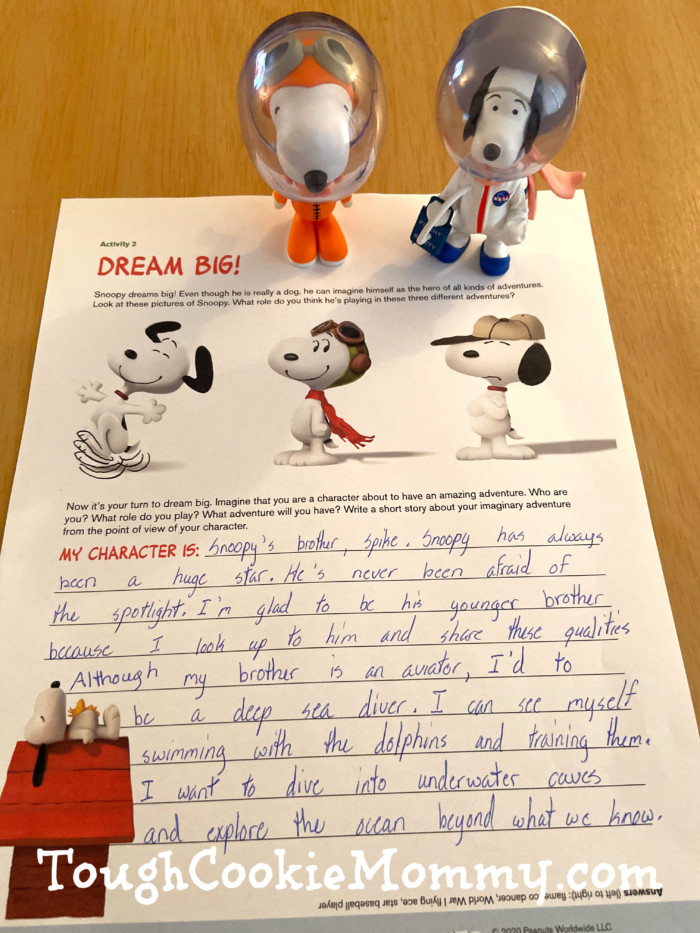 Engage your child in creative thinking and support their language arts skills with activities featuring the beloved Peanuts characters. I'm sure your child will love learning as much as my son does when we are working together to learn with the Peanuts characters!
Let's Discuss: What are some of the activities that your children are engaging in through remote learning?
Disclosure: This is a sponsored post as part of a blogging campaign on behalf of Peanuts. I am disclosing this in accordance with the Federal Trade Commission's 16 CFR, Part 255 "Guides Concerning the Use of Endorsements and Testimonials in Advertising."
© 2020, Tough Cookie Mommy. All rights reserved.