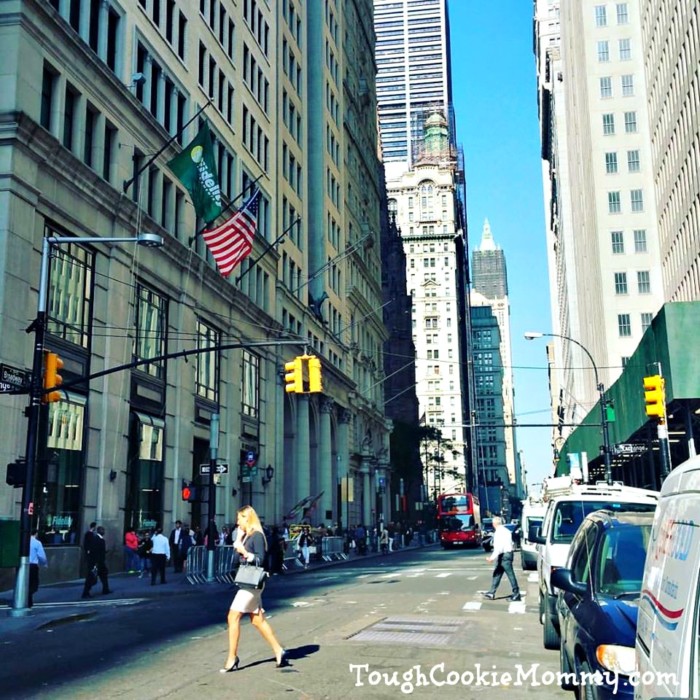 It's unbelievable how much can happen in a "New York Minute!" Those of us who have lived in the Big Apple for years know how important it is to stay in the know when it comes to all up-to-date information that impacts all New Yorkers.
As part of New York City's Emergency Management (NYCEM), Notify NYC is New York City's official source for information about emergency alerts and important city services. Notify NYC staff operate 24/7 out of Watch Command where they constantly monitor emergency activity in New York City and the metropolitan area.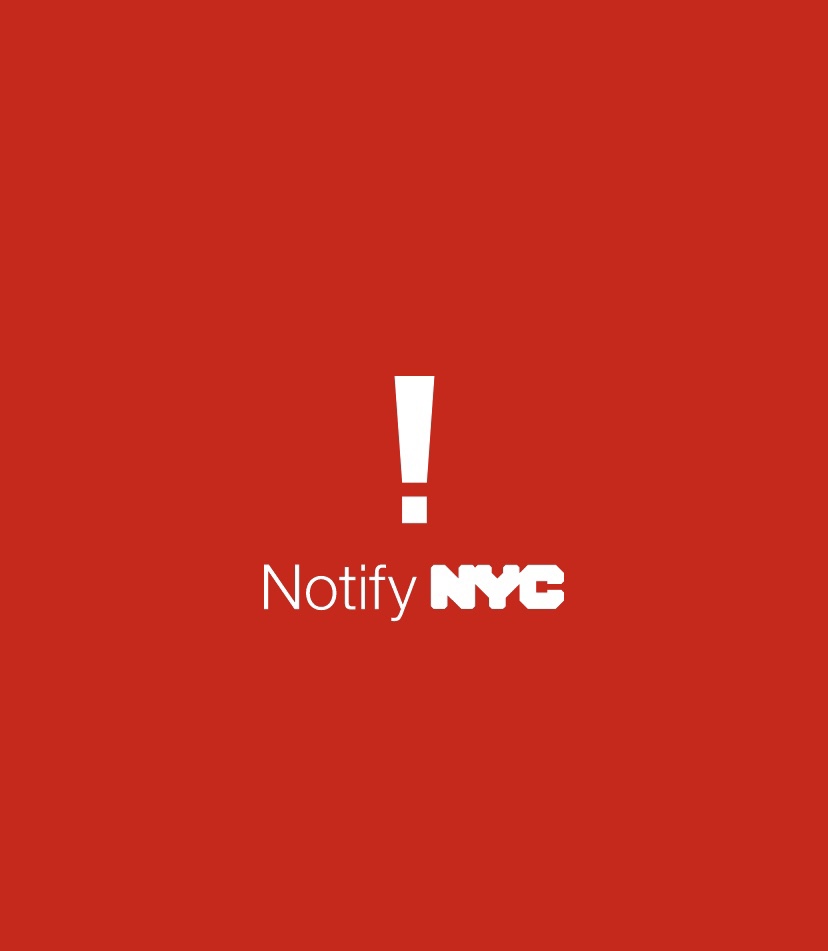 Since I am a mom and a full-time educator I rely on Notify NYC to alert me when there is an emergency in my area. After all, being able to make informed decisions in those critical moments are crucial to the well-being of my family as well as my students.
Here is what you need to know about Notify NYC to stay in the know for you and your loved ones:
• Whether it's a storm, a mass transit delay, or an unexpected event, be the first to know about important City events.

• Notify NYC messages are available through many formats, including email, text messages, telephone, the Notify NYC website, RSS, Twitter, and American Sign Language videos.
• Get free alerts about emergencies that matter most to you, and choose how you want to receive them.
• Register for emergency notifications by getting the free Notify NYC mobile application, visiting NYC.gov/notifynyc, contacting 311 (212-639-9675 for Video Relay Service, or TTY: 212-504-4115) or following @NotifyNYC on Twitter.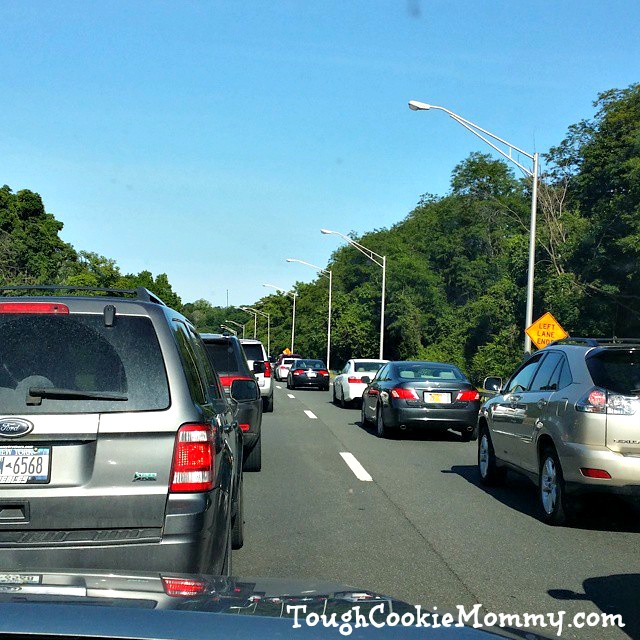 When you register on the Notify NYC mobile application you will receive 13 notification types including: Emergency Alerts, Emergency Parking Suspension, Ferry Disruptions, Local Mass Transit Disruptions, Major Traffic Disruptions, Planned Events, Public Health Notifications, Regional Mass Transit Disruptions, School Notifications, Significant Event Notifications, Weather Emergencies, Waterbody Advisories, and Beach Notifications.
Signing up for free alerts is easy:
1. Get the free app for your Apple or Android device
2. Visit NYC.gov/notifynyc
3. Call 311
4. Follow @NotifyNYC on Twitter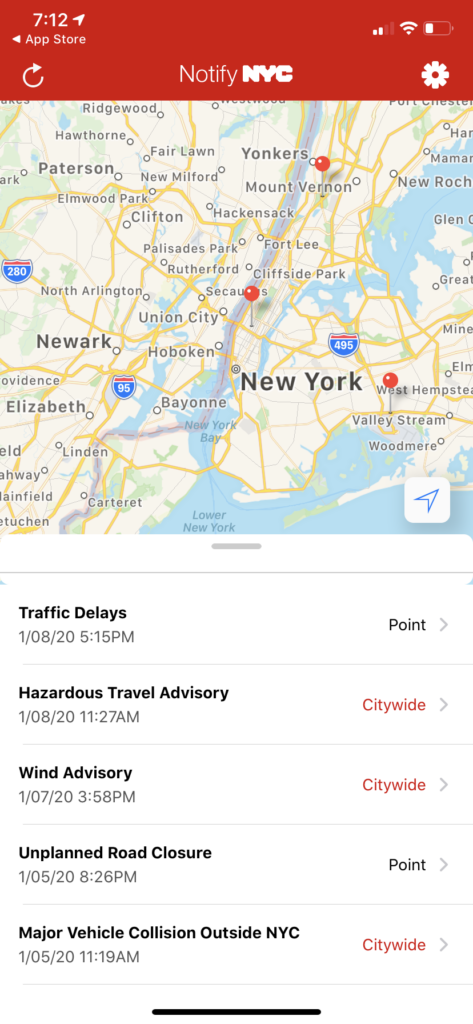 I never want to be in the position where an important event or emergency takes place in New York City and I am unable to receive information in a timely manner to be able to protect my family and loved ones. As I receive updates from my husband's family in Puerto Rico during the earthquake that took place this week, I am reminded why Notify NYC is such an important resource for my family and for all New Yorkers!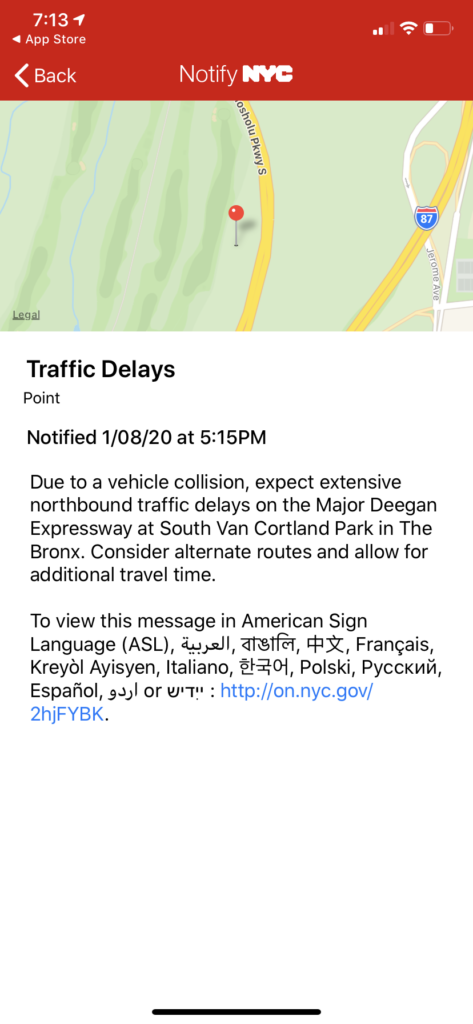 Emergencies can happen in a New York minute! Get free alerts from Notify NYC. Download the free app today, visit NYC.gov, or call 311.
Let's Discuss: What are some of the ways that your family stays informed during an important event or emergency?
Disclosure: This post is part of a sponsored blogging campaign on behalf of Notify NYC. I am disclosing this in accordance with the Federal Trade Commission's 16 CFR, Part 255 "Guides Concerning the Use of Endorsements and Testimonials in Advertising."
© 2020, Tough Cookie Mommy. All rights reserved.