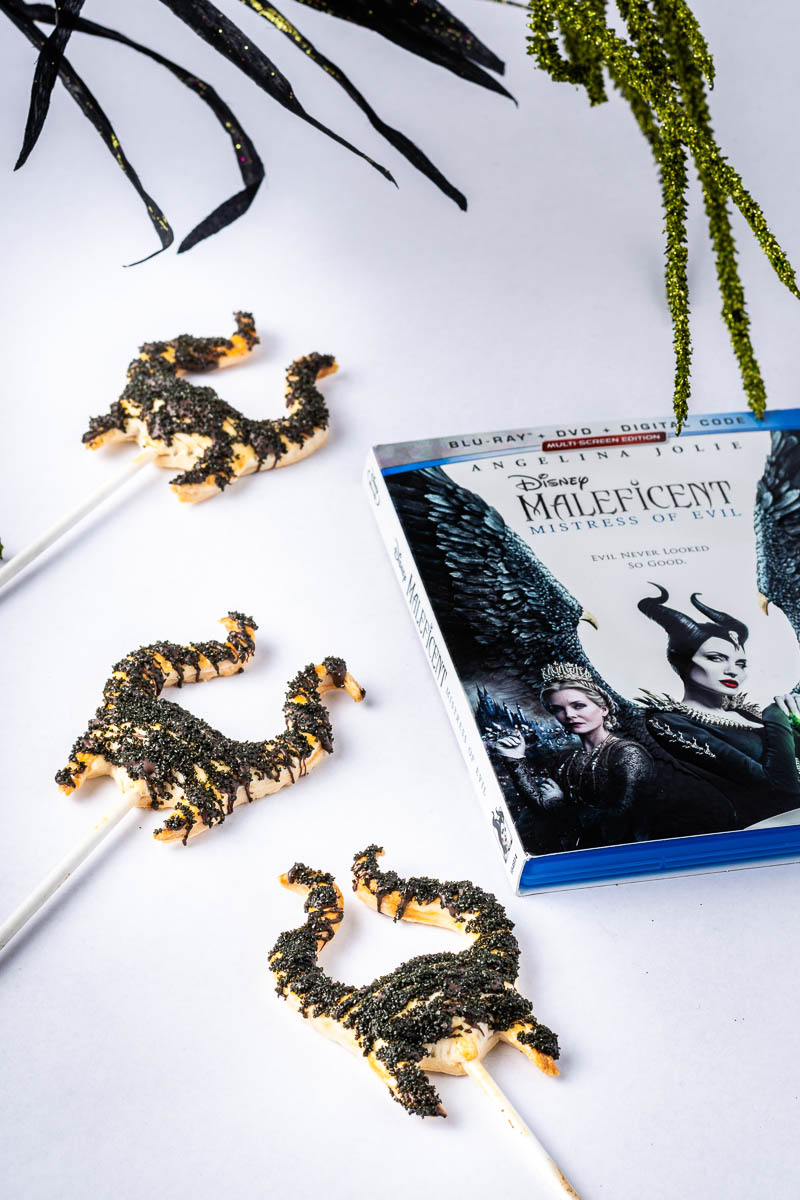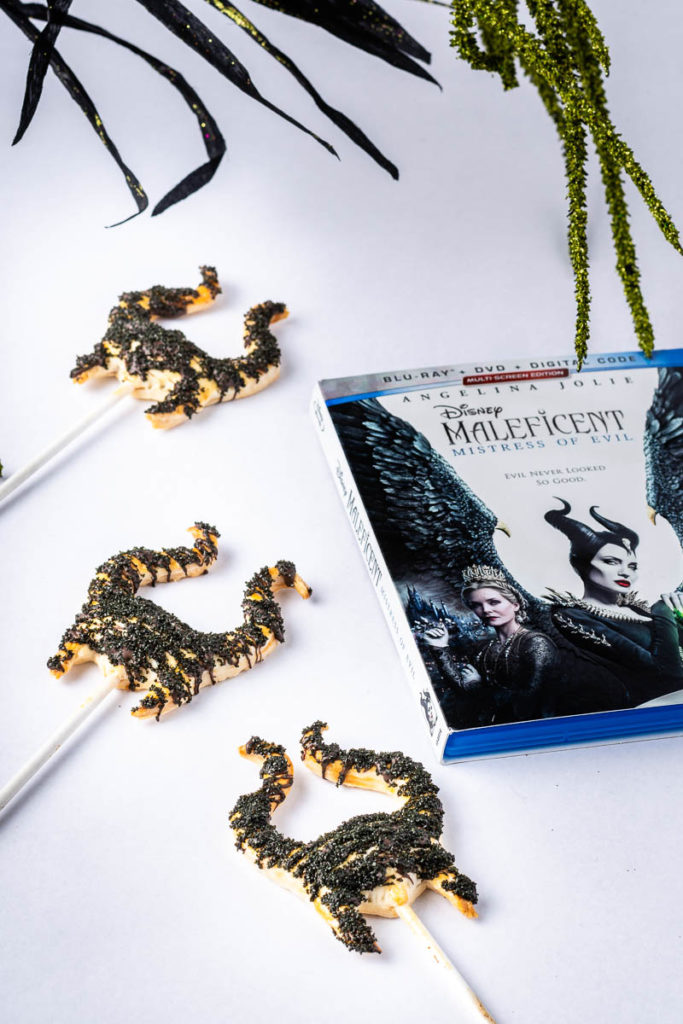 There is nothing more intriguing than a villainess, especially when she is Maleficent. I had the pleasure of viewing Maleficent 2 this month with my family and I loved it! The special effects in the movie were spectacular and I really enjoyed all of the mythical characters from the Moor. Of course, Angelina Jolie's portrayal of Maleficent was absolutely brilliant! From her costumes to her dark humor she was the perfect one for this role.
Disney's most iconic villain when Maleficent: Mistress of Evil, starring Angelina Jolie, Elle Fanning and Michelle Pfeiffer, has arrived on Digital and Movies Anywhere, 4K Ultra HD, Blu-ray, and DVD. The thrilling sequel to 2014's Maleficent includes brand-new bonus features, extended scenes, outtakes and an exclusive extra for Digital consumers.

The years have been kind to Maleficent and Aurora. Their relationship, born of heartbreak, revenge and ultimately love, has flourished. Yet hatred between man and the fairies still exists. Aurora's impending marriage to Prince Philip is cause for celebration as the wedding serves to unite the Kingdom of Ulstead and the neighboring Moors. But, when an unexpected encounter introduces a powerful new alliance, Maleficent and Aurora are pulled apart to opposing sides in a Great War, testing their loyalties and causing them to question whether they can truly be a family.
Make sure you grab your copy today and take advantage of bonus features and extended scenes! You can even make delicious Mistress of Evil Pie Pops to enjoy while you watch Maleficent 2!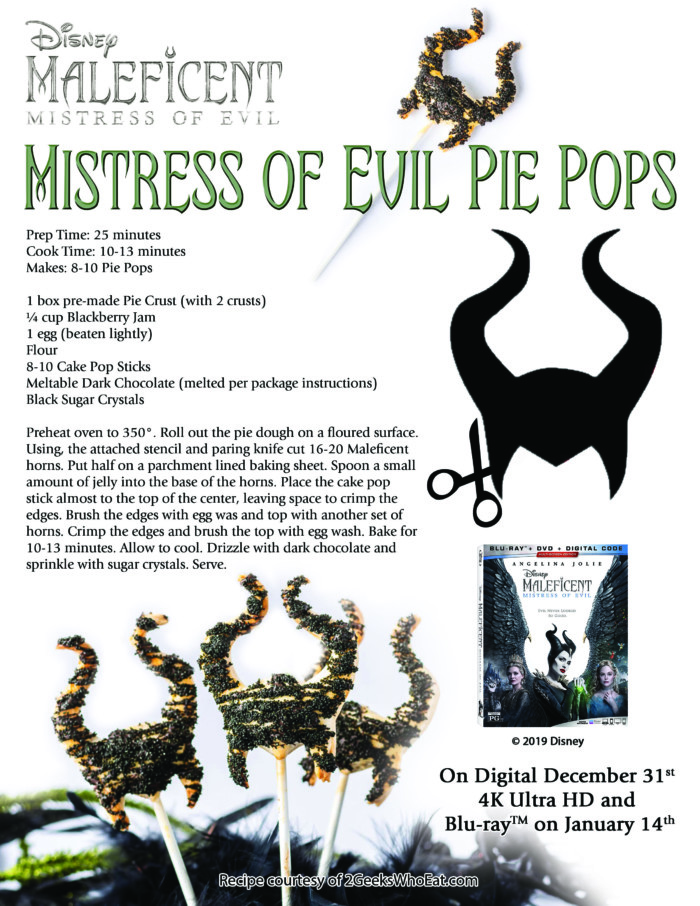 Let's discuss: What is your favorite cartoon villain and why?
GIVEAWAY:
Our Sponsor is giving away one copy of Maleficent 2 to one reader of Tough Cookie Mommy!
a Rafflecopter giveaway
Disclosure: I received a promotional item as a thank you for participating and to facilitate this review. I am disclosing this in accordance with the Federal Trade Commission's 16 CFR, Part 255 "Guides Concerning the Use of Endorsements and Testimonials in Advertising."
© 2020, Tough Cookie Mommy. All rights reserved.