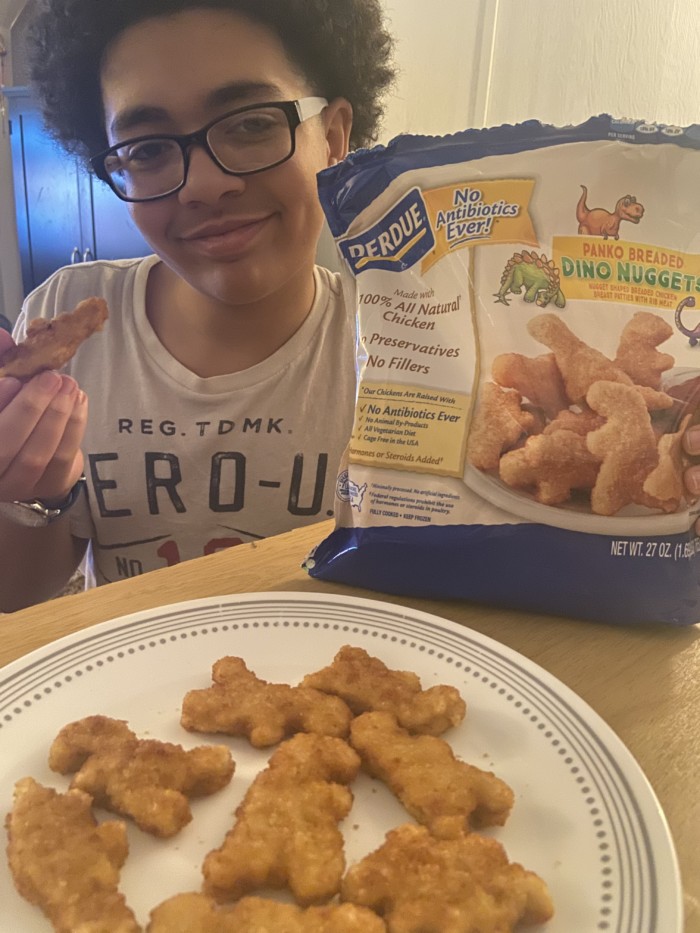 Anyone who has been following this blog for awhile knows that I am one busy mom! Believe me, I wish I didn't have so much on my proverbial plate at times but as a full-time educator and mother to two teenage sons it's inevitable that I often have a packed weekly schedule. As a result, I'm always looking for ways to make my life easier, especially when it comes to preparing my family's meals! That is why I'm so excited to finally be able to tell you about Perdue Farms direct-to-consumer boxes!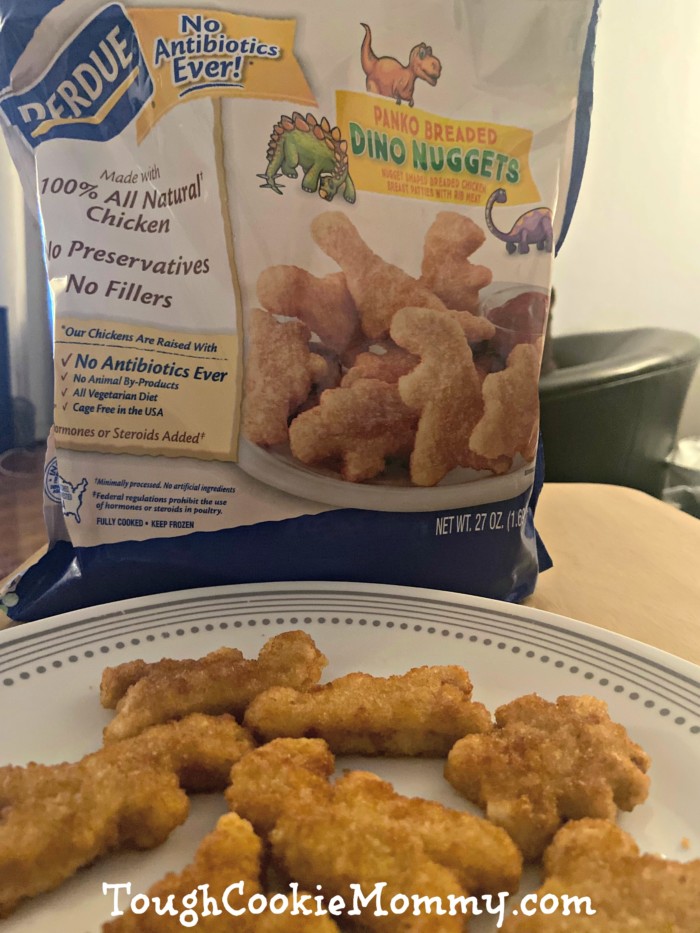 The Perdue Farms Family Bundle contains all of the products that my family loves no matter what meal of the day it is. I especially love the convenience of receiving these foods right at home and how easy they are for me to prepare for my guys to enjoy. When my younger son comes home from school hungry from a long day of classes and activities he loves to eat Perdue ® Panko Breaded Dino Nuggets. They are fully cooked and made from 100% all natural chicken breast with no preservatives, no fillers, no hormones or steroids added, no antibiotics ever. That makes this mom feel good about feeding these nuggets to my boys.

Perdue Farms is more than just Perdue chicken. Their NEW website offers a full line of premium protein products and brands, including Niman Ranch, Coleman Natural, Perdue Chicken, Perdue Harvestland, Panorama Meats, Spot Farms, Full Moon and more that are available directly to moms everywhere. They pride themselves with working directly with small family farmers to raise animals with care and deliver premium proteins directly to your door. They are preparing to celebrate their 100-year anniversary in 2020 to celebrate their commitment to farming, land preservation and healthy and nutritious food.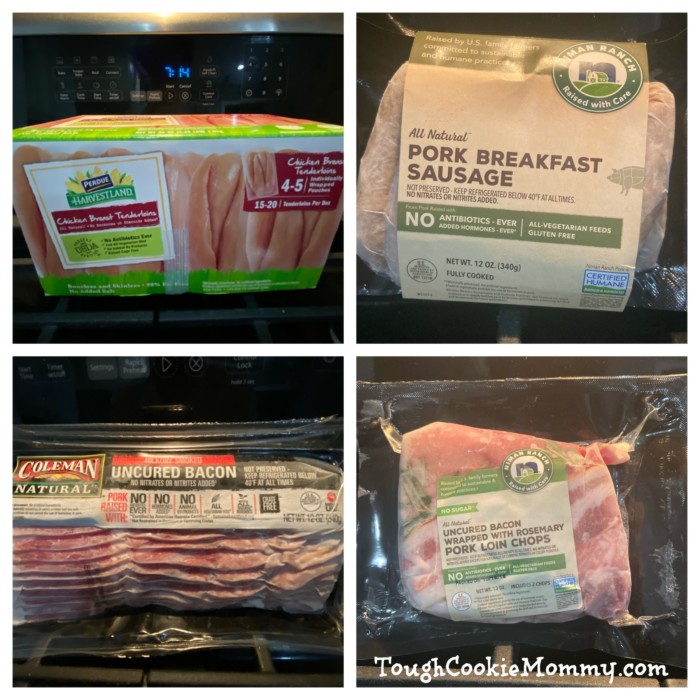 Now that you know all about Perdue Farms, let me tell you more about why I love their Family Bundle! You can get all the delicious Perdue Farms products below priced at $64.99 on their website. This means you will be saving 17% due to the bundle discount as opposed to what you would pay to purchase all these delicious foods individually. Also, just in time for the holidays, they will be offering FREE shipping on all orders over $119!
PERDUE FARMS FAMILY BUNDLE:
COLEMAN NATURAL® Uncured Hickory Smoked Bacon – 12oz
PERDUE ® Panko Breaded Dino Nuggets – 27oz
PERDUE ® Harvestland ® Boneless Skinless Chicken Breast Tenderloins, Individually Wrapped
Niman Ranch Uncured Bacon Wrapped With Rosemary Pork Chops
Niman Ranch Uncured Pork Breakfast SausageCOLEMAN NATURAL® Uncured Hickory Smoked Bacon – 12oz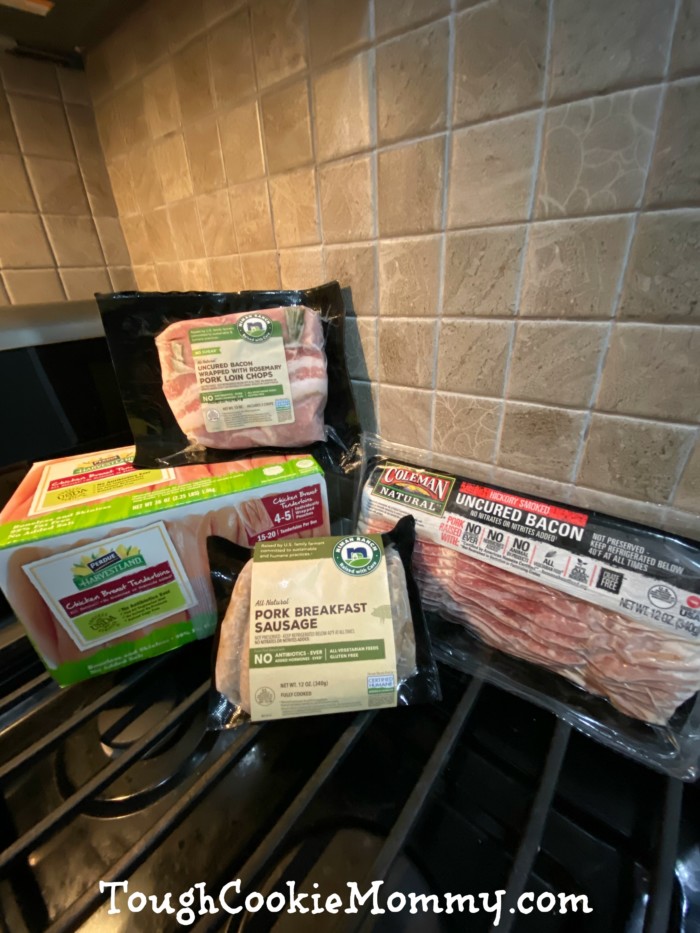 The Perdue Farms Family Bundle that I received arrived fully frozen and all of the foods were carefully packaged in recyclable packaging material. The box was shipped quickly and arrived on the date that I expected. I was pleasantly impressed with this because it's important that perishable foods are handled and shipped appropriately when you order them in direct-to-consumer boxes. The entire process, from ordering to shipping, was seamless and very easy for this mom to fit into her busy schedule.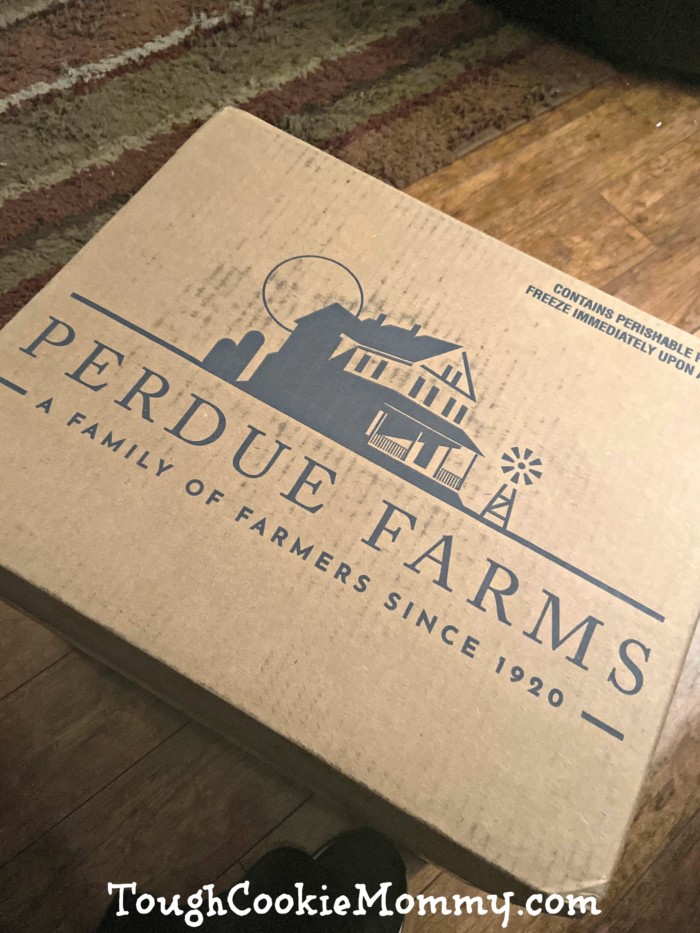 Being a mom is not an easy job and, if you are a Working Mom like I am, there is always a scramble to try to do it all. Making healthy meals for my family is important to me and I want to know exactly what the foods I am preparing for my family contain and where they come from. Perdue Farms is definitely a trusted name in our home and the convenience of purchasing their foods delivered directly to our front door helps to make this busy mom's life a little easier.
Make sure to check out the Perdue Farms Website and enjoy 10% Off + free Perdue Harvestland Diced Chicken Breasts on your first order. Just tell them that Tough Cookie Mommy sent you!
Let's Discuss: How would the Perdue Farms Family Bundle make your busy mom life easier?
Disclosure: This post is part of a blogging campaign on behalf of Perdue Farms. I received a promotional item as a thank you for participating. I am disclosing this in accordance with the Federal Trade Commission's 16 CFR, Part 255 "Guides Concerning the Use of Endorsements and Testimonials in Advertising."
© 2019 – 2020, Tough Cookie Mommy. All rights reserved.