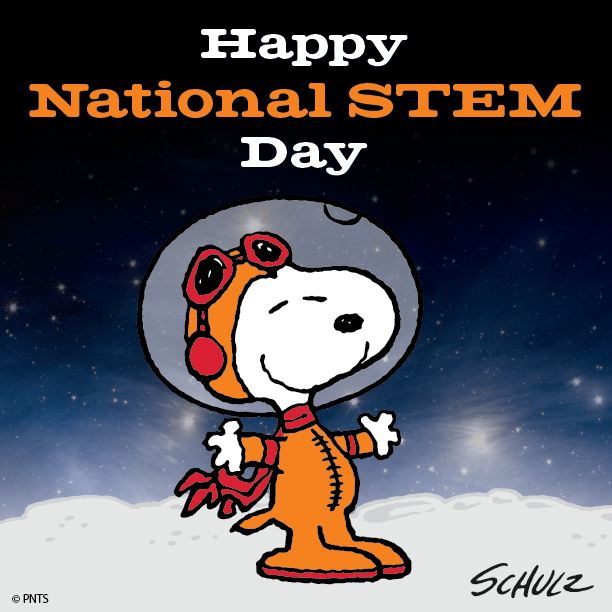 Here's a great opportunity for kids to learn about space exploration in a fun-filled way with Snoopy, Woodstock, and the Peanuts Gang: Peanuts and the nonprofit Space Foundation are providing free, NASA-approved lesson plans—share them with your child's teacher! You can check them out HERE!
The first beagle on the moon celebrated National STEM Day this month! Astronaut Snoopy is eager to go on to Mars, and he knows that Science, Technology, Engineering, and Math will take us there. Snoopy can now officially claim to be the first Beagle on the moon!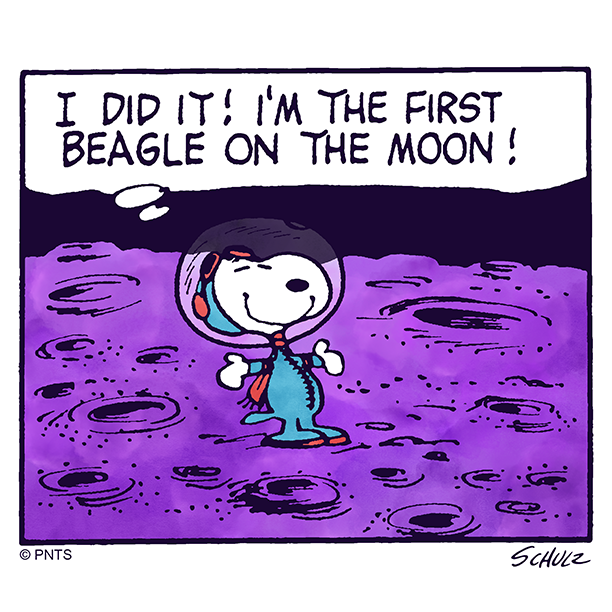 As you can see, my son is absolutely thrilled to celebrate National STEM Day with all of his cool Astronaut Snoopy gear! Math and Science are his favorite subjects in school so this is right up his alley. We need to get more kids excited about these subjects in school and these STEM resources are perfect for doing so with them.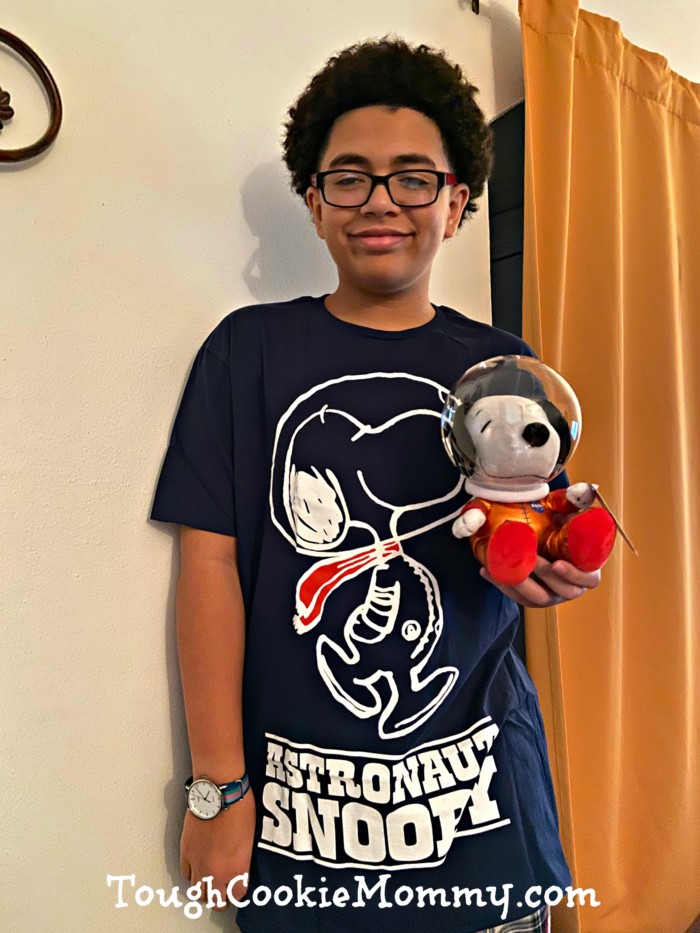 We are very excited to also be hosting a fun giveaway for some really cool #AstronautSnoopy prizes to one lucky reader of Tough Cookie Mommy. Check out the details below for how to enter! It's a great way to not only get kids talking about Math and Science but to also have conversations with them about STEM careers that they might pursue in the future!
Let's Discuss: Why do you think it is so important for students to learn about STEM and STEM careers?
GIVEAWAY!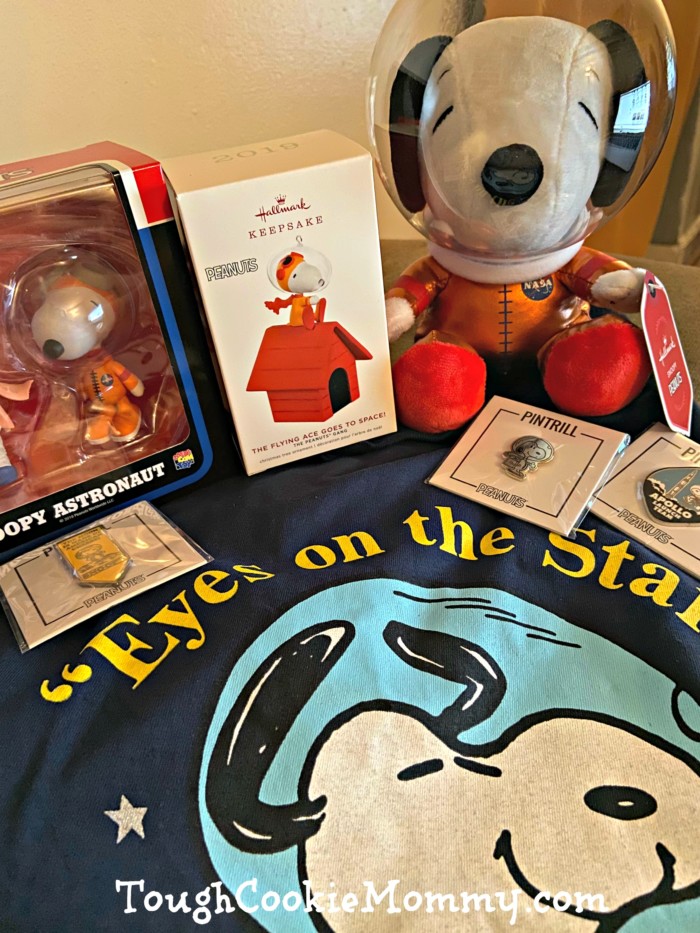 Our Sponsor is giving away an #AstronautSnoopy Prize Pack like the one pictured above. Enter the giveaway Below:
Disclosure: This post is part of a blogging campaign on behalf of Peanuts. I received a promotional item as a thank you for participating. I am disclosing this in accordance with the Federal Trade Commission's 16 CFR, Part 255 "Guides Concerning the Use of Endorsements and Testimonials in Advertising."
© 2019, Tough Cookie Mommy. All rights reserved.