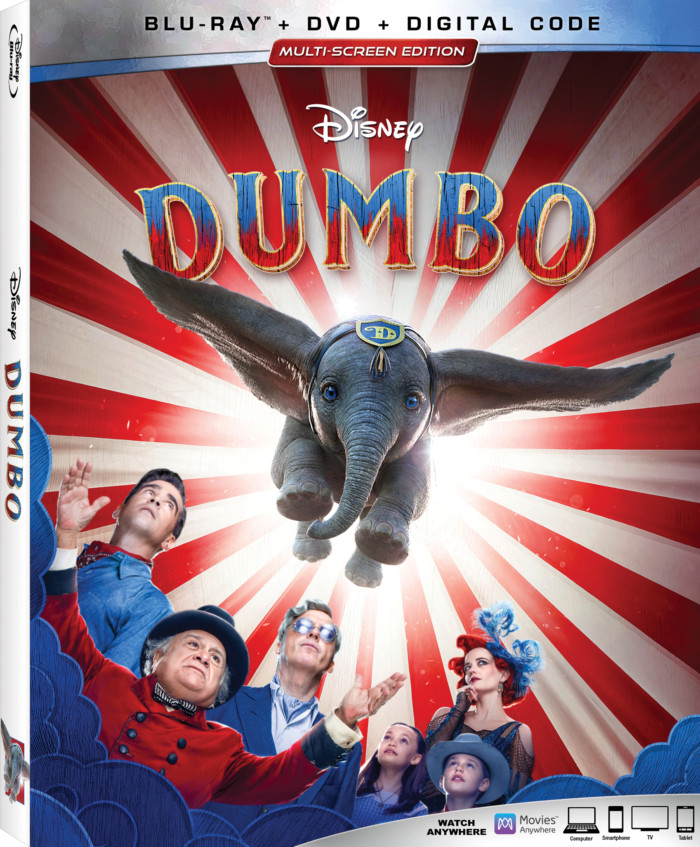 There are just certain films which stand out as being an important part of one's childhood because of the impact that they had. In my case, I can say that Dumbo has been one of those movies for me. It definitely was one of my favorites when I was a young girl and, aside from loving all of its characters, I've always been touched by the relationship between Dumbo and his mother. Now that I am a mom, this resonates with me even more.
    As a result of these fond memories, I am so excited to announce that DUMBO, the grand live-action adventure from Disney and visionary director Tim Burton, which expanded on the beloved animated classic and sent spirits soaring, becomes available on June 25. An all new generation can fall in love with this heartfelt story when it swoops into homes on Digital in HD and 4K Ultra HD and Movies Anywhere, and physically on 4K Ultra HD, Blu-ray and DVD – with never-before-seen bonus features, deleted scenes, bloopers and more!
    In "Dumbo," struggling circus ownerMax Medici recruits former star Holt Farrier and his children to care for a newborn elephant whose oversized ears make him a laughingstock to everyone around him. But when they discover that Dumbo can fly, the circus makes an incredible comeback, catching the attention of entrepreneur V.A. Vandevere, who recruits the peculiar little elephant for his newest, spectacular, larger-than-life entertainment venture, Dreamland.
    I'm really excited about introducing my sons to this version of the classic favorite! Make sure you "Step right up!," and share this family favorite with your family!
Let's Discuss: What are some of your favorite childhood memories of watching Dumbo?
Disclosure: This sponsored post is part of a blogging campaign in collaboration with Walt Disney Studios. I received a promotional item as a thank you for participating. I am disclosing this in accordance with the Federal Trade Commission's 16 CFR, Part 255 "Guides Concerning the Use of Endorsements and Testimonials in Advertising."
© 2019, Tough Cookie Mommy. All rights reserved.