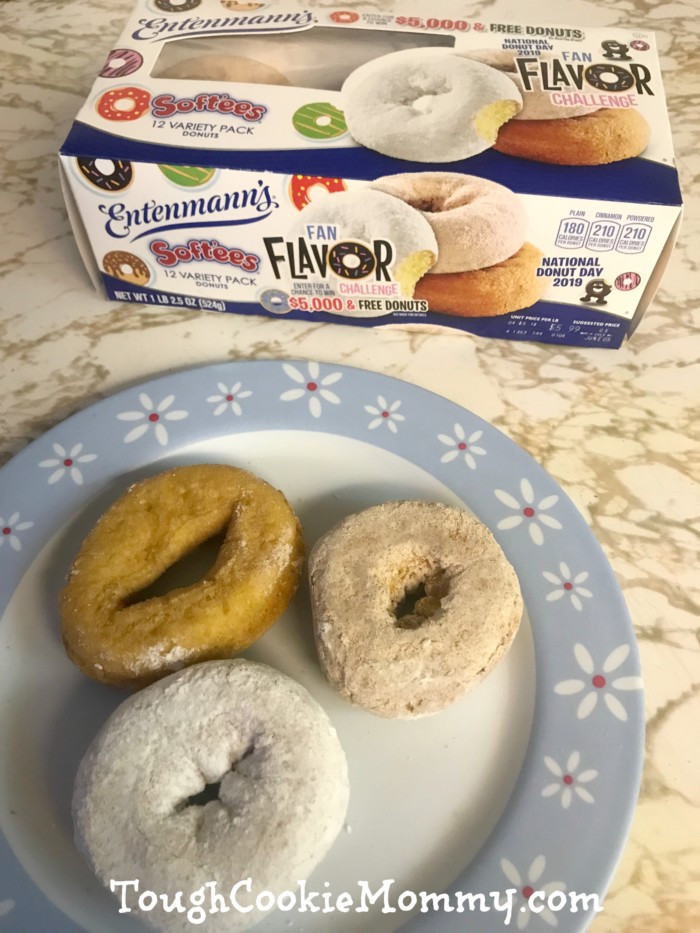 Ever since I was a little girl, I can remember sharing Entenmann's donuts with my siblings and with my parents. We would often enjoy them with a steaming cup of hot chocolate in the Winter and with a cold cup of milk during the warm weather months. There was always something comforting about enjoying such a delectable treat with my loved ones.
Just in time for National Donut Day on June 7th, Entenmann's is looking to their fans to help in searching for their next donut variety. Until June 14, 2019, donut lovers can enter the Entenmann's Fan Flavor Challenge & Sweepstakes at www.Entenmanns.com/fanflavorchallenge for a chance to win exciting prizes. These include having their donut made during the 2019 holiday season, $5,000 and a year's supply of donuts. I can only imagine how ecstatic my family would be if we won that many donuts!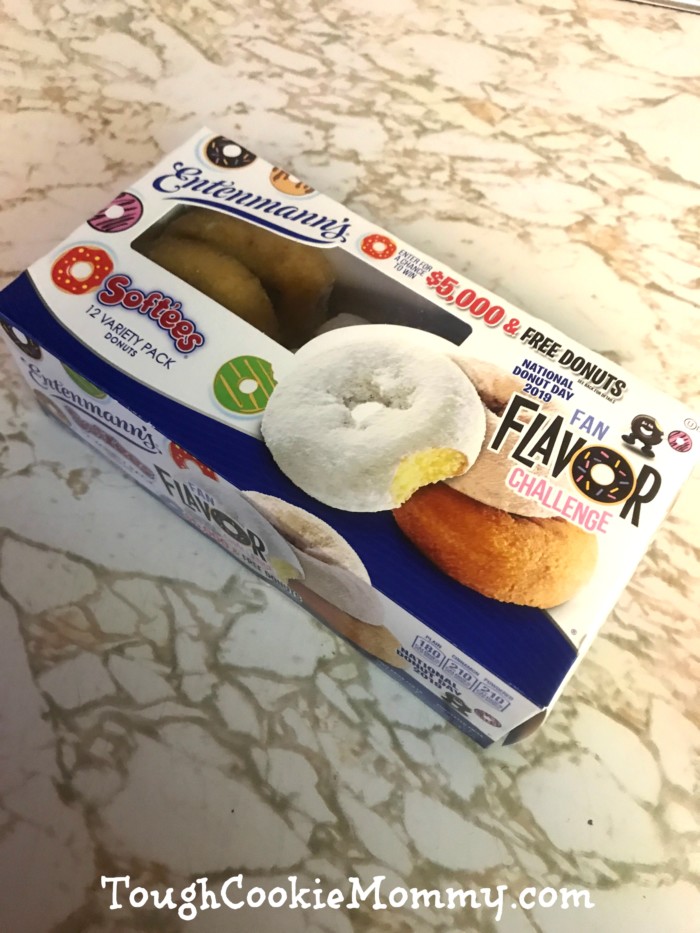 Right about now, you might be wondering how to enter such an exciting contest. Just use the online "Flavor Maker" to choose your base, flavor, glaze and topping, and then come up with a creative name for your original creation. You will also have to describe why you are an Entenmann's donut fan. Each submission will be reviewed based on passion, creativity and originality by a qualified panel of judges.
Upon completion of the Challenge Entry, fans can follow the instructions that they are given to share their original creation on Facebook, Twitter and/or Instagram to also receive one Sweepstakes Entry to be placed into a random drawing for a chance to win the sweepstakes grand prize: $1,000! You sure will be able to buy even more donuts with all that money!
Me, personally, I'm partial to any donut covered in chocolate or glazed so I'm pretty sure I'll be inspired to create a donut flavor that contains these one of these two ingredients, or maybe both!
Let's Discuss: What are some of your favorite donut flavors?
GIVEAWAY:
Our Sponsors would love to give you an opportunity to enjoy your favorite Entenmann's® donut! I am thrilled to offer one of our loyal readers a $25 virtual Visa gift card (To be used for online purchases only)!a Rafflecopter giveaway

Disclosure: I participated in this campaign on behalf of Entenmann's®. I received a promotional item as a thank you for participating and to facilitate this review. I am disclosing this in accordance with the Federal Trade Commission's 16 CFR, Part 255 "Guides Concerning the Use of Endorsements and Testimonials in Advertising."
© 2019, Tough Cookie Mommy. All rights reserved.