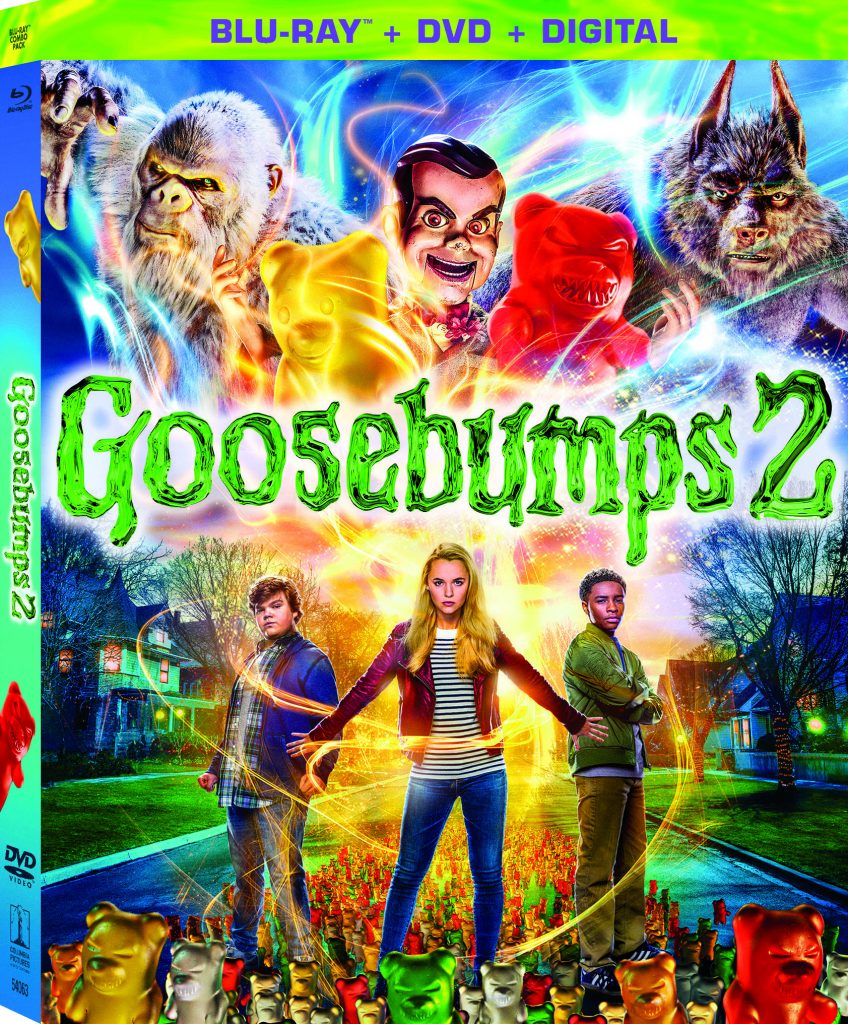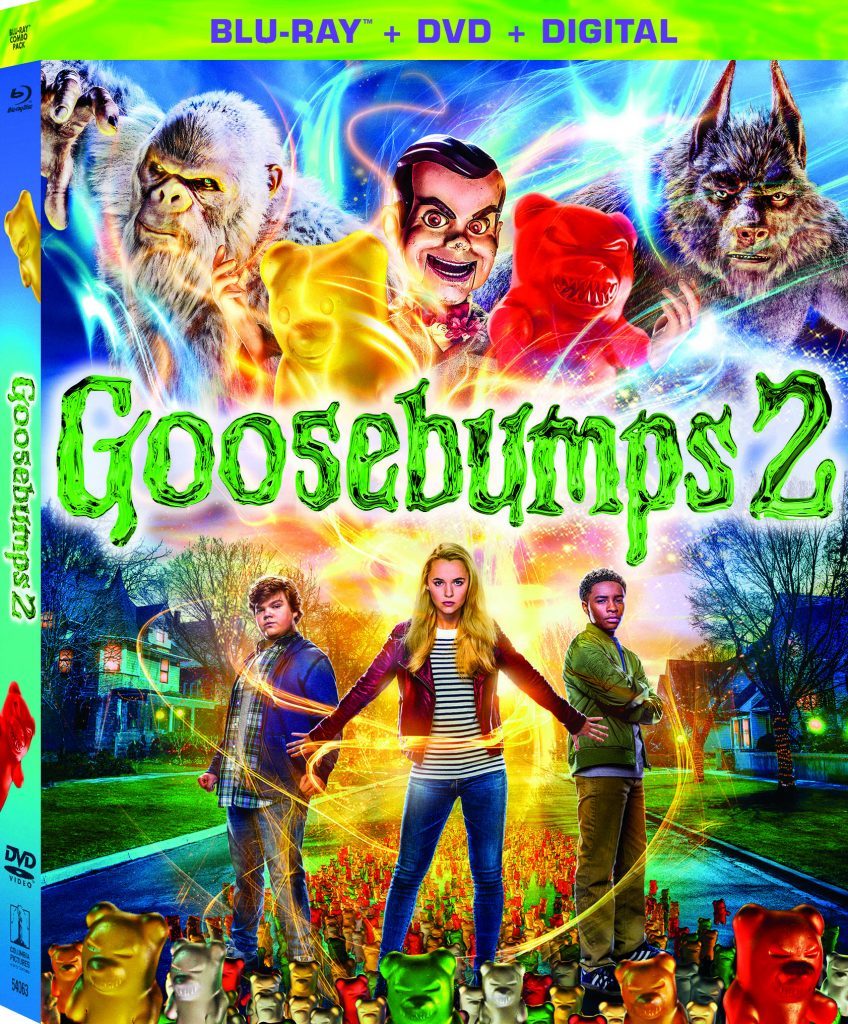 Watching movies as a family is probably one of our favorite pastimes. There is just something about snuggling together with some delicious snacks and watching great films that makes this a great way to spend quality time together. It's even better when you watch spooky movies in the evening and, since my sons are older, we really enjoy a good scare!
This month, one of our favorite family movie night titles has been Goosebumps 2, which became available on Blu-ray™ and DVD January 15. Slappy the devious ventriloquist dummy returns to run amuck, in this second installment of the family-friendly franchise based on R.L. Stine's beloved book series. Since both of my boys are huge fans of these books, they especially love to see their favorite stories and characters come to life on the Big Screen!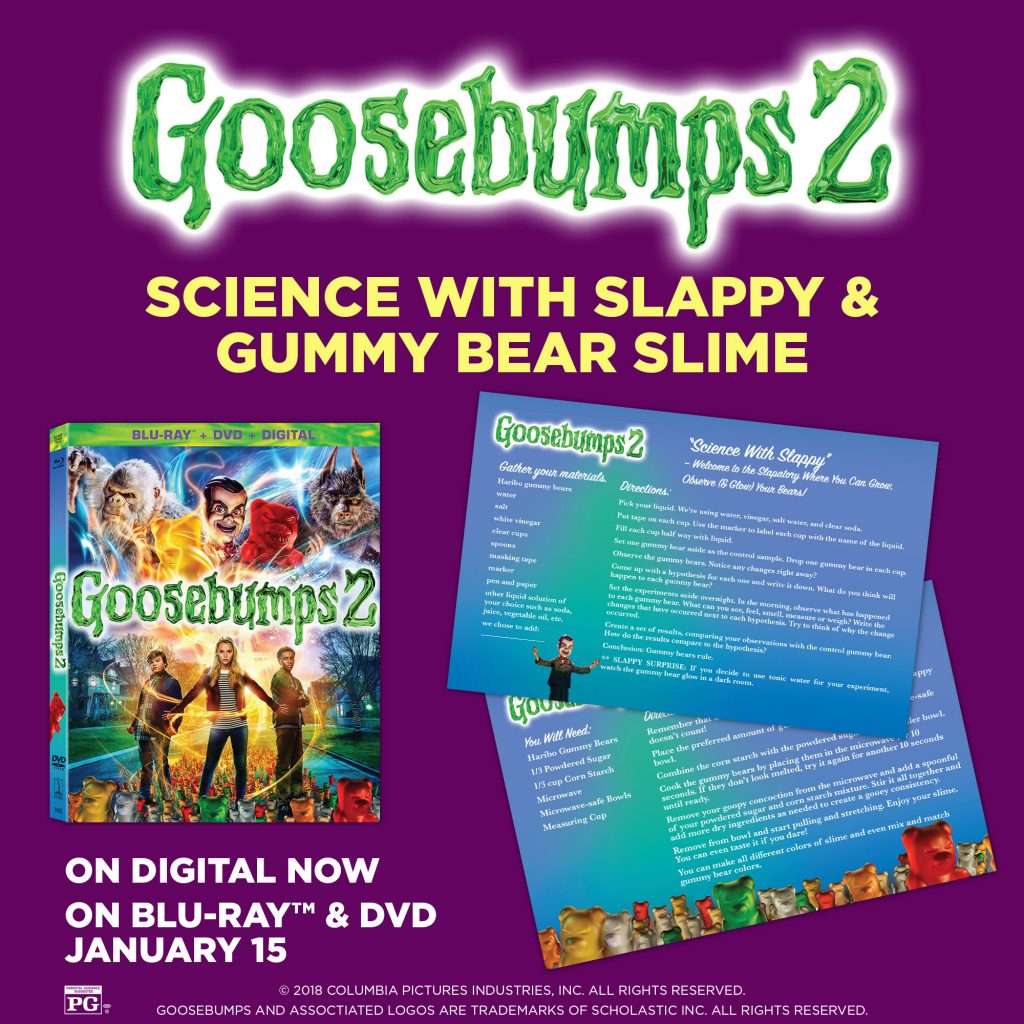 As the story unfolds, we are taught to be careful what you wish for. With their after school junk business, best friends Sonny and Sam hope to find treasure in other people's trash. But when cleaning out the old Stine house, they open a locked book that frees a supernatural nightmare- Slappy! Now, with the help of Sonny's sister Sarah, they're in a race against time to get the sinister dummy and all the creatures he's brought to life back into the pages before he unleashes total pandemonium.
Movie Night would not be complete without some yummy treats that the whole family could munch on! Gather up the ingredients in the back of your cabinets to make this slime recipe with your kids– and it tastes good too!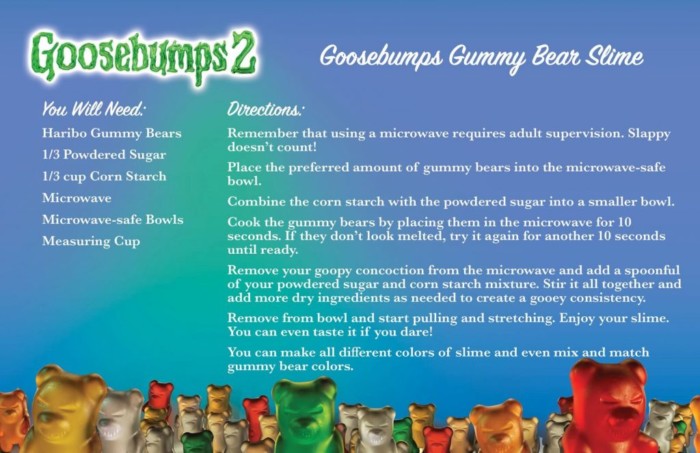 Your young scientist will love growing and observing gummy bears in preparation for watching Goosebumps 2! Welcome to the Slapatory where you can observe, guess, and record your experiments! Watch these gummy bears grow & glow!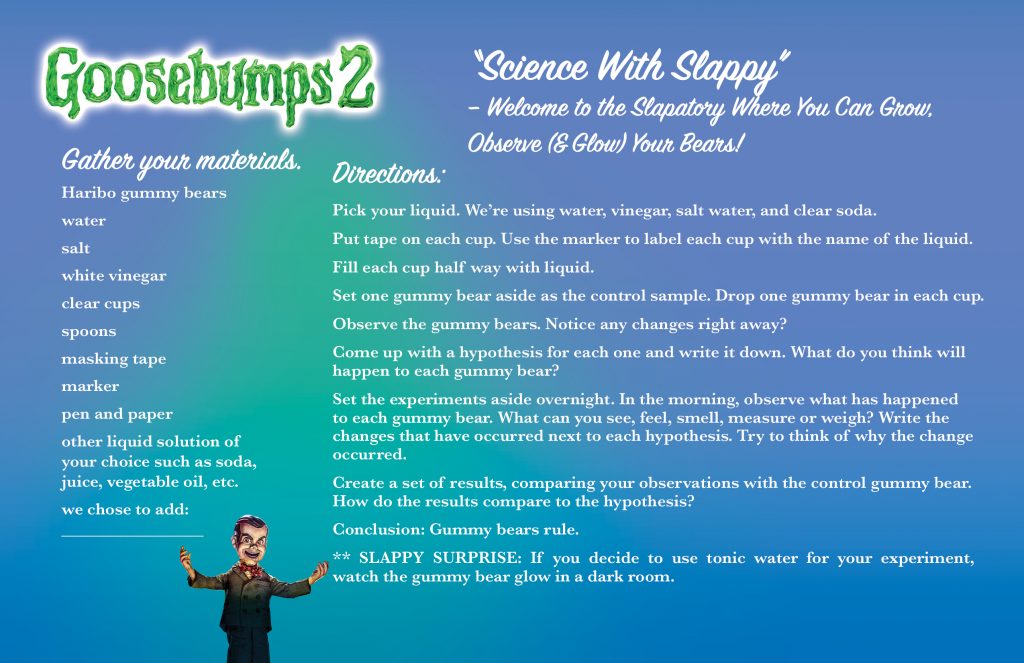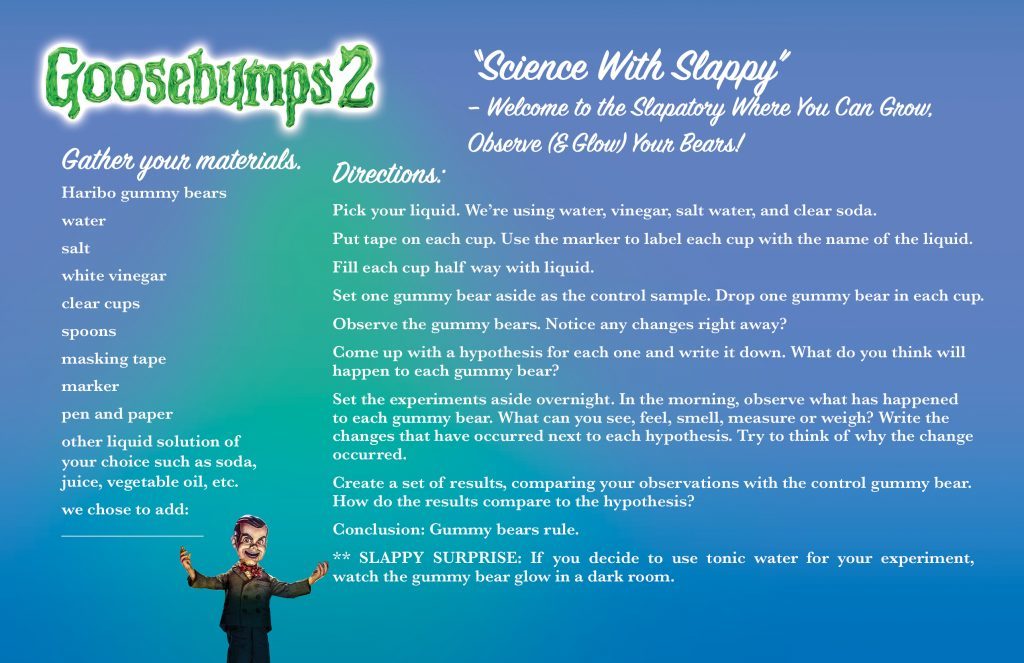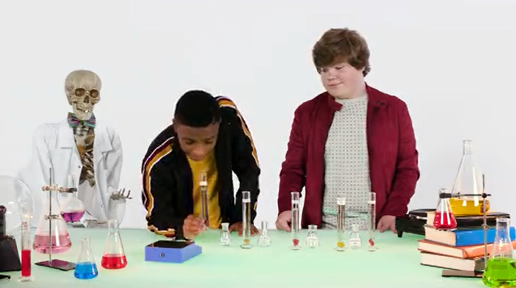 GOOSEBUMPS 2 is now available Blu-ray/DVD. Make sure you pick up your family's copy and have a blast with Slappy and the rest of the spooky Goosebumps 2 characters!
Disclosure: This sponsored post is part of a blogging campaign in collaboration with Sony Pictures Animation. I received a promotional item as a thank you for participating. I am disclosing this in accordance with the Federal Trade Commission's 16 CFR, Part 255 "Guides Concerning the Use of Endorsements and Testimonials in Advertising."
© 2019, Tough Cookie Mommy. All rights reserved.