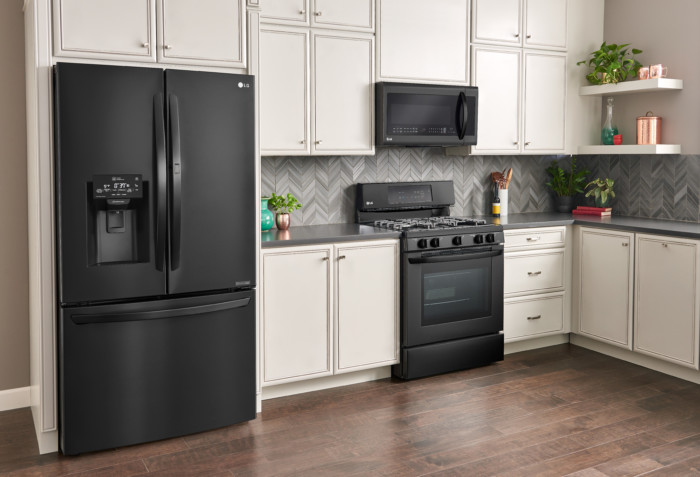 When I had my kitchen completely remodeled last year, it was one of the most exhilarating experiences that I have had as a homeowner. It was such a treat to see my vision come to life and I absolutely insisted on having matching appliances so they could be the Crown Jewels of my new kitchen. There must be something about getting older because I get so excited about purchasing major appliances these days! Best Buy has always been our go-to retailer for everything appliance related.
    The new LG Matte Black Kitchen that is available at Best Buy and it is a homeowner's dream come true. Its exclusive Matte Black stainless steel combines the timeless look of stainless steel with a luxe and low-gloss matte finish that compliments any kitchen décor. The best part is that these LG smart kitchen appliances are wi-fi and voice-enabled, allowing you to control your kitchen appliances remotely — from changing settings, to checking the status, or turning on or off.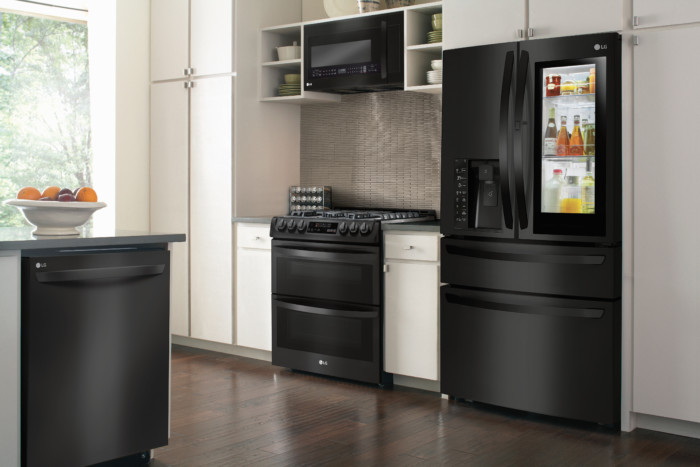 Smart appliances like these simply make your life easier. Busy Working Moms like me appreciate any appliances that are easy to operate and look great too. Since I consider myself sort of a techie, I also really appreciate that I can use technology to run all of these appliances seamlessly.
    There's never been a better time to give your kitchen a facelift. LG appliances offer advanced technology that can speed up cooking, improve clean-up and organize your food storage in innovative ways. And they're available in finishes that are sure to complement your existing kitchen cabinetry: stainless, black stainless and black matte.
For a limited time, if you choose four appliances in a sleek stainless steel finish you can save $250 on the package. If you opt for a striking black stainless finish or the less reflective black matte finish you can save $350 on your new kitchen appliances. So, what are you waiting for, head to Best Buy and treat yourself this holiday season by getting the dream kitchen you've always wanted!
Let's Discuss: What would your dream kitchen look like?
Disclosure: I have been compensated in the form of a Best Buy Gift Card and/or received the product/service at a reduced price or for free. However, all opinions are 100% my own. I am disclosing this in accordance with the Federal Trade Commission's 16 CFR, Part 255 "Guides Concerning the Use of Endorsements and Testimonials in Advertising."
© 2018, Tough Cookie Mommy. All rights reserved.