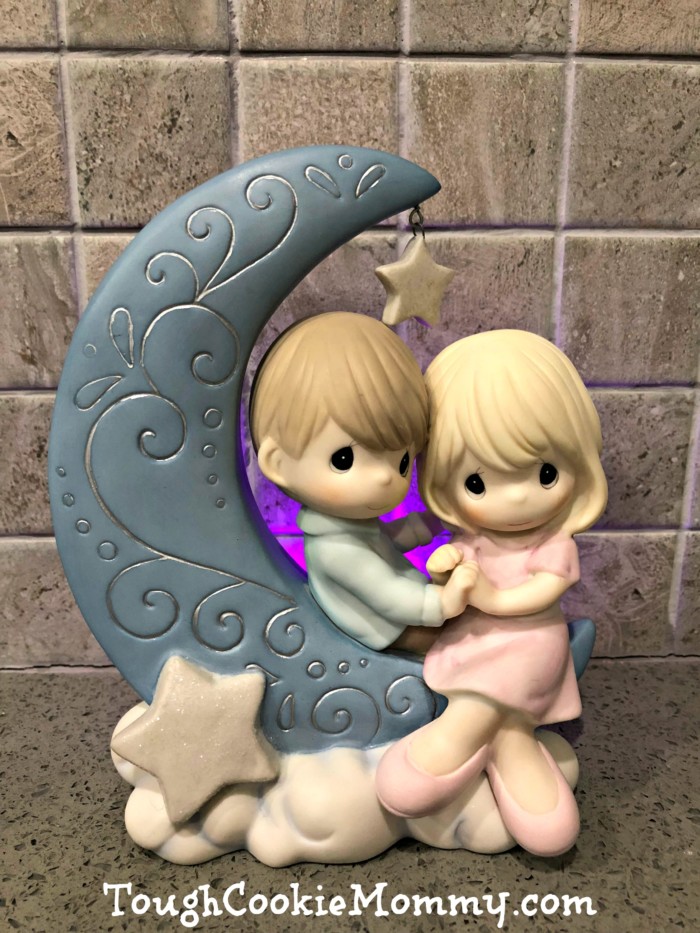 Growing up in a Hispanic household, I vividly recall seeing the curio cabinets that were prominently displayed in the homes of my grandmother and godmother. They were full of sentimental items that us kids were not allowed to touch as we were too clumsy and might drop one of them. The only time I can recall seeing these items up close was when the cabinets would be opened for dusting and, even then, we were not allowed to touch anything unsupervised.
    My godmother, Millie, had an extensive Precious Moments figurine collection which she prized and loved receiving new additions as gifts during special occasions from my godfather. I remember thinking how much I would love to have my own Precious Moments collection one day when I was a young girl. This year, Precious Moments, one of the world's most recognized and inspirational brands known for their adorable figurines, is celebrating its big 40th Anniversary. I couldn't think of a better time to start my own collection in order to celebrate some of my life's special moments with this iconic brand.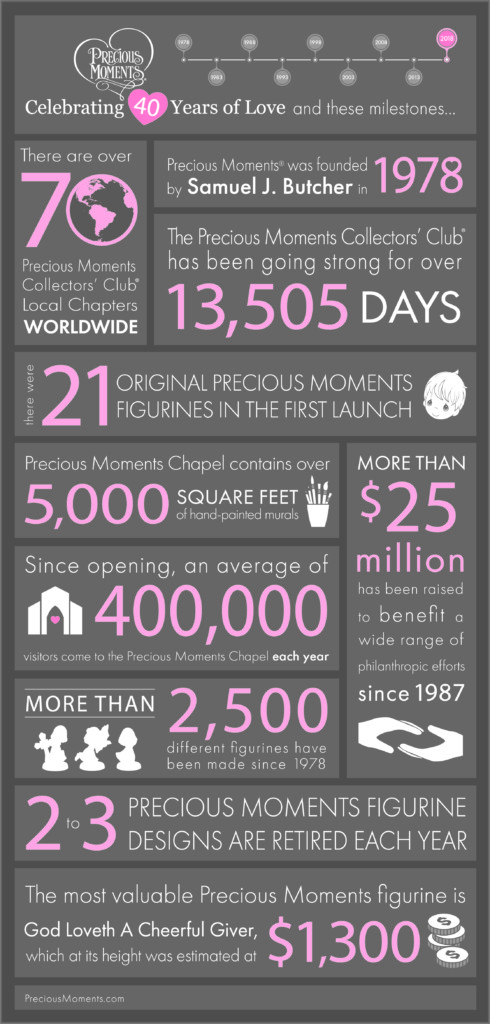 Since my husband and I will be celebrating our nineteenth wedding anniversary this Fall, I chose to begin my Precious Moments collection with the "I Love You To The Moon And Back" Bisque Porcelain Figurine. It depicts a couple sharing a tender moment while perched upon a crescent moon, surrounded by two sparkling stars while their hands are intertwined. I immediately loved that this figurine represents how romance is out of this world and the endless bonds of true love. It's such a detailed and beautiful figurine and is absolutely more beautiful in real life.
    Aside from commemorating special events in our lives, Precious Moments figurines are perfect for giving as a Valentine's Day gift, Sweetest Day gift, anniversary gift or for any romantic occasion to the one that lights up your life day and night. I hope my collection will inspire the same sweet memories in my children when they grow up as I have from my own childhood.
    Be on the lookout in 2018 for giveaways, Precious Moments Chapel and Collectors' Club events, special offers, and more all year long as our way of saying 'thank you' for 40 years of Precious Moments!
Let's Discuss: What are some of your favorite memories of Precious Moments figurines over the years?
Disclosure: This sponsored post is part of a blogging campaign in collaboration with Precious Moments. I received a promotional item as a thank you for participating. I am disclosing this in accordance with the Federal Trade Commission's 16 CFR, Part 255 "Guides Concerning the Use of Endorsements and Testimonials in Advertising."
© 2018, Tough Cookie Mommy. All rights reserved.