*This shop has been compensated by Collective Bias, Inc. and its advertiser. All opinions are mine alone. #CampaignHashtag #CollectiveBias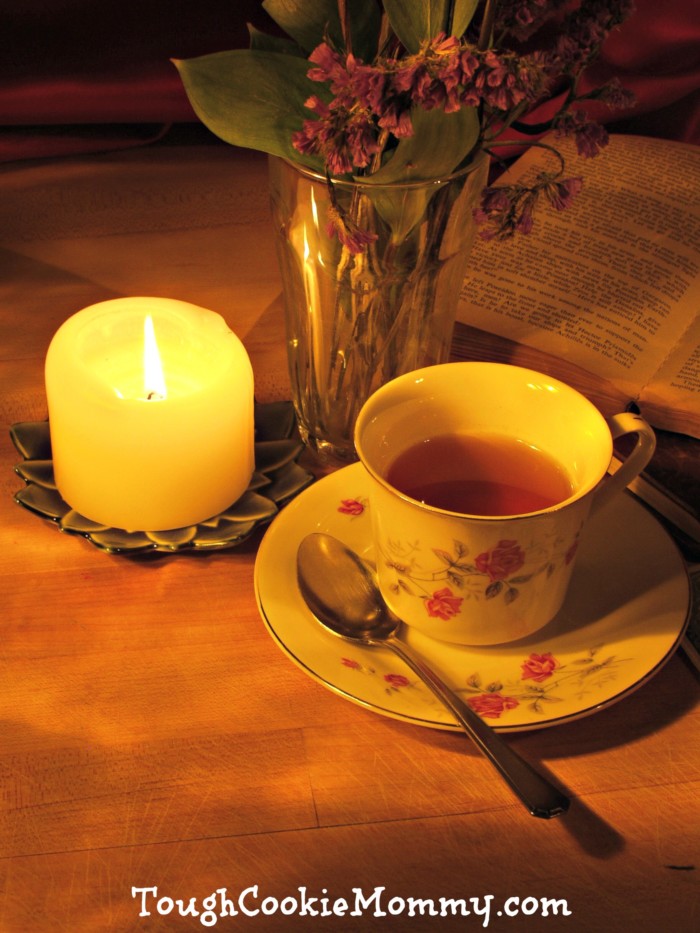 Most nights, I often have a lot on mind about everything from what I am going to teach my students the next day to what project my sons have due for school. This is a given for someone like me who juggles having a full-time career and a family, among other things. What I don't want to have to worry about when I'm trying to go to sleep is bladder leakage because, although it is a reality for many women, it's not something that should be keeping me from a good night's sleep.
    After having two children, bladder leakage can definitely be an issue at times but I manage to keep feeling confident with protection for the Unexpected Leak™, with TENA® incontinence products for women. I love that they are designed for comfort and made for performance while allowing me to do the things I love, without missing out on any moment or experience. If you are a busy Working Mom like I am, you know that getting a good night's sleep is always at the top of the proverbial list.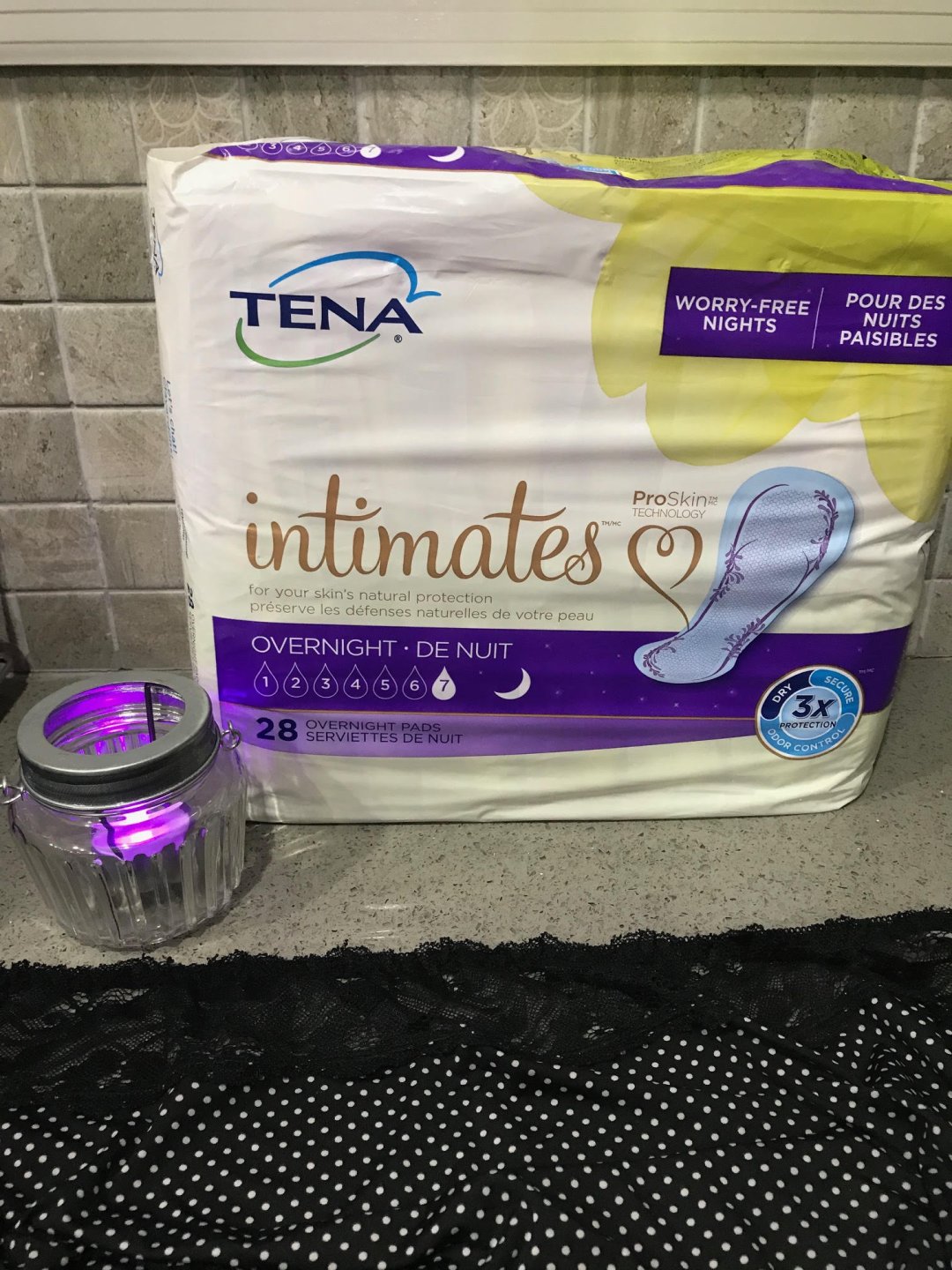 I love to share ideas with other women on how they can get a better night's sleep. I never realized all of the things that distract me before going to bed including worrying about bladder leakage! Here are some of my suggestions for how you could get more rest based on my own experiences at bedtime:
Keep your smartphone out of bed at night. Not only will that keep you from being on your phone when you are supposed to be getting ready to sleep, but then you won't be distracted every single time you receive an alert or notification.
Enjoy some warm milk or tea before going to bed. I find that this not only soothes my stomach but helps me to unwind from the long work day.
Live your life without compromise and use TENA intimates® Overnight Pads to address your bladder leakage overnight. You will feel more secure and confident if you do so.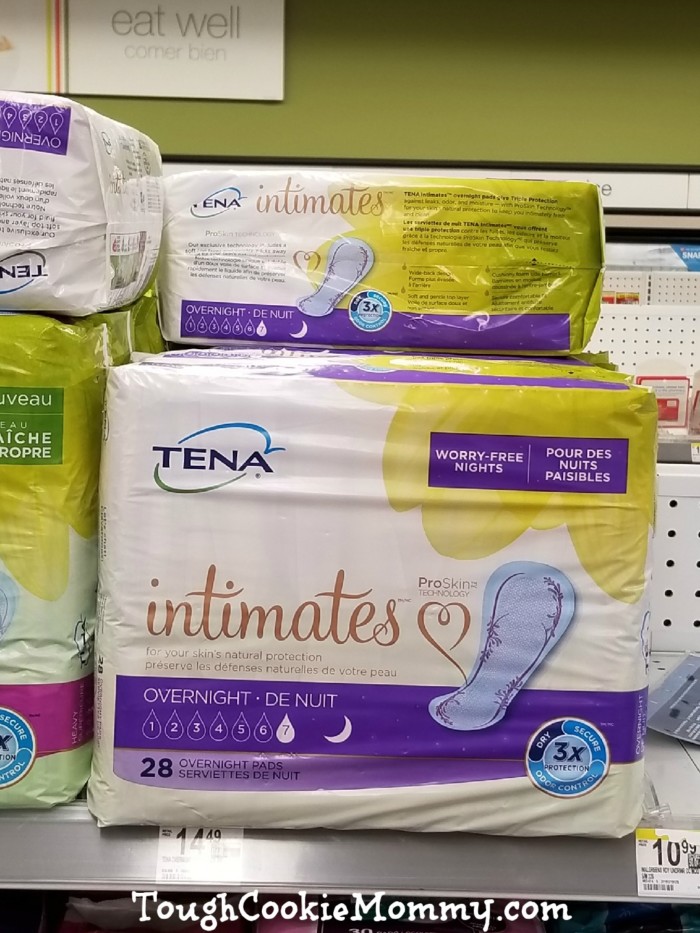 I purchase my TENA intimates® Overnight Pads at our local Walgreens. It is always so easy for me to purchase this product there since they always have it in stock and it is so convenient for me to pass by and buy a pack. Worry-free nighttime protection and fast absorption for staying fresh definitely goes a long way when it comes to getting a good night's sleep.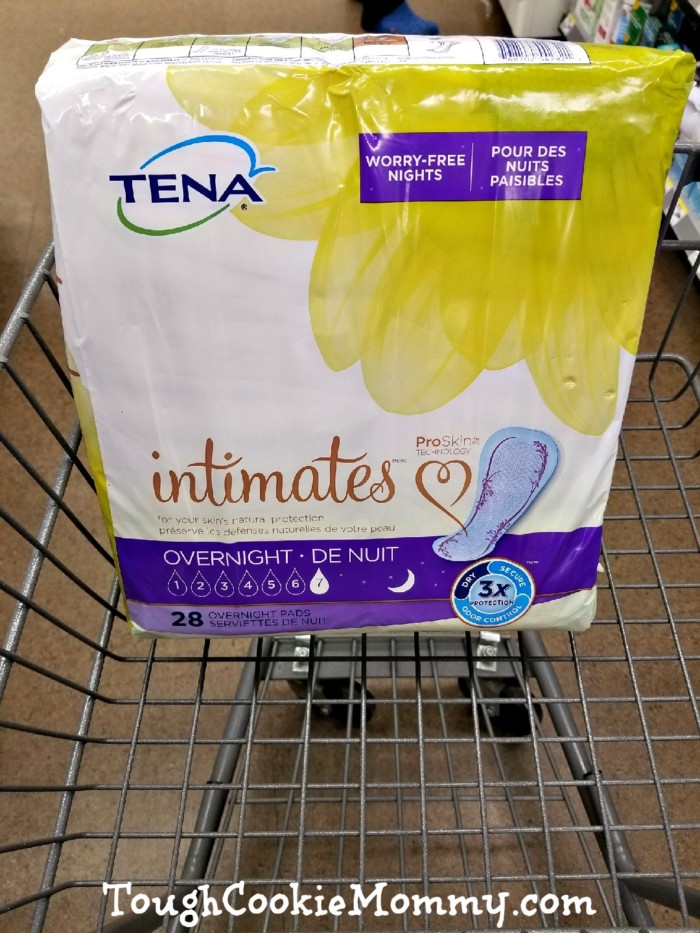 My local Walgreens stocks their TENA intimates® Overnight Pads in the feminine products aisle, so they are easy to locate, put in my cart, and pay easily. Try TENA intimates® Overnight Pads for yourself! Starting May 20th, there will be an FSI in the paper where you can get $4.00 off any one (1) TENA®Overnight Pad or TENA® Overnight Underwear (2 week duration). This offer can only be redeemed in-store and comes to an end on June 3rd.You can also get $3 off any TENA®Underwear through Ibotta in May starting on May 9th.
You can also learn more about TENA® products and promotions on their social channels:
Let's Discuss: What are some of the ways that you try to relax before going to bed?
© 2018, Tough Cookie Mommy. All rights reserved.