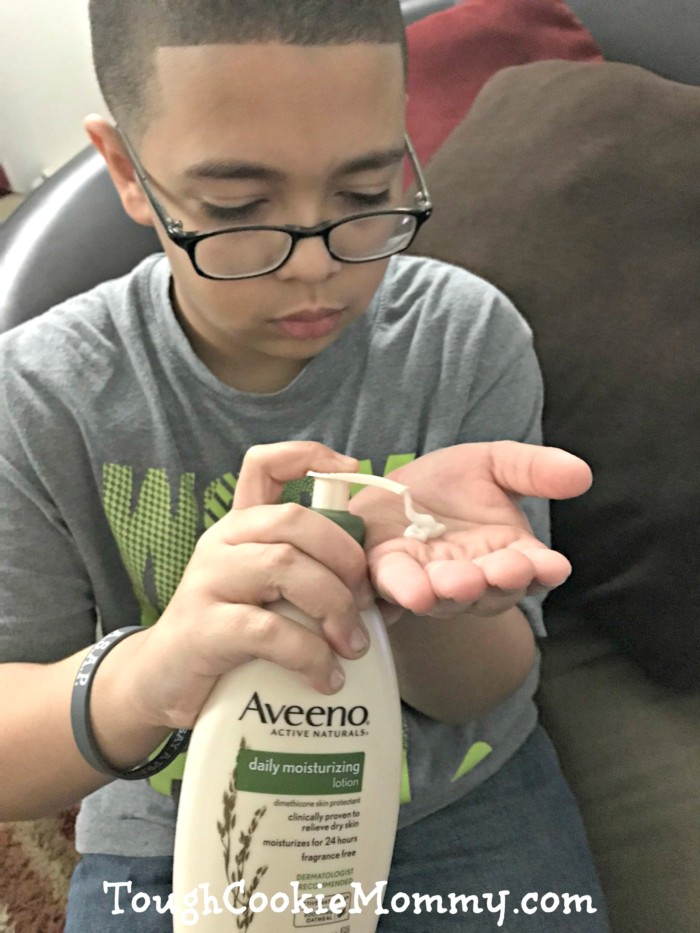 *I have been compensated by JOHNSON'S® Baby and AVEENO® for this post; however, I am sharing my own thoughts. All opinions are my own.
    Ever since my boys were babies, I have relied on JOHNSON'S® Baby products as part of their daily and bedtime routines. As infants, I used their baby lotion to massage their new skin and keep it hydrated and their baby wash to clean their delicate little fingers and toes. I remember sniffing them before laying them down to go to sleep and loving how fresh and clean they smelled.
    Fast forward to these days and both of my boys have grown into two handsome young men. My oldest just started high school this past Fall and my youngest is now in middle school. As a mom, I still continue to purchase the products that I love and trust for them to use. Just like when they were babies, I continue to rely on JOHNSON'S®, especially when it comes to taking care of their skin.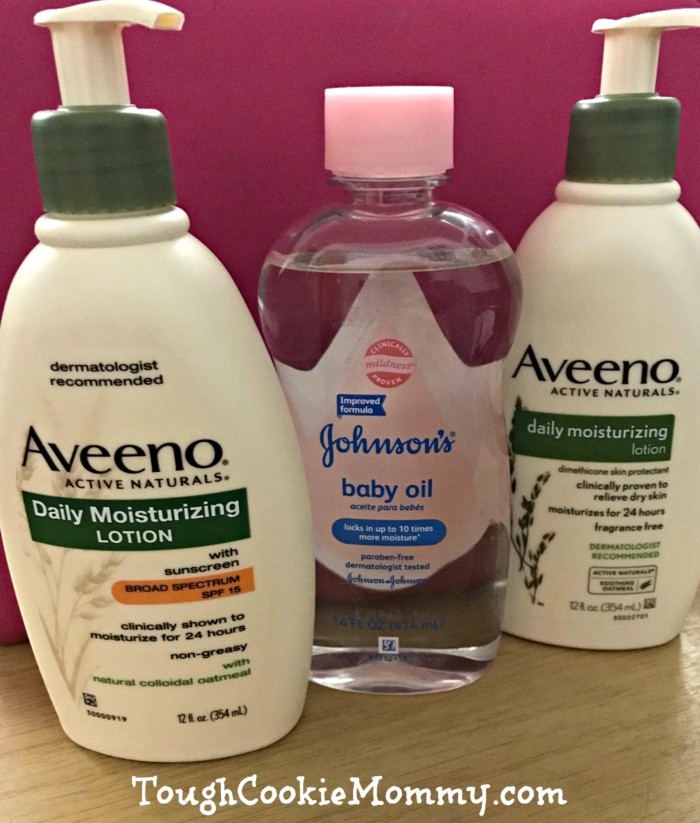 My younger son tends to suffer from dry skin and will often complain that his skin is itchy and he feels like scratching it all the time. Since he has sensitive skin, I use AVEENO® Daily Moisturizing Lotion to prevent and protect his dry skin. I love that it is gentle enough for him to use every single day and that it lasts for 24 hours. Just like when he was a baby, I am once again entrusting JOHNSON'S® with my "baby's" skin.
    Another really cool use that I continue to have for JOHNSON'S® Baby products when it comes to my big boys is using their baby oil as an adhesive bandage remover. They are both active and play sports so they often get cuts and scrapes that they protect with adhesive bandages. As soon as it is time to change them all I have to do is saturate them with JOHNSON'S® Baby Oil and wait a little while. As soon as the oil soaks into the bandage, the sticky part of the bandage lifts right off and doesn't hurt them at all. If you have boys you know they can be big babies sometimes!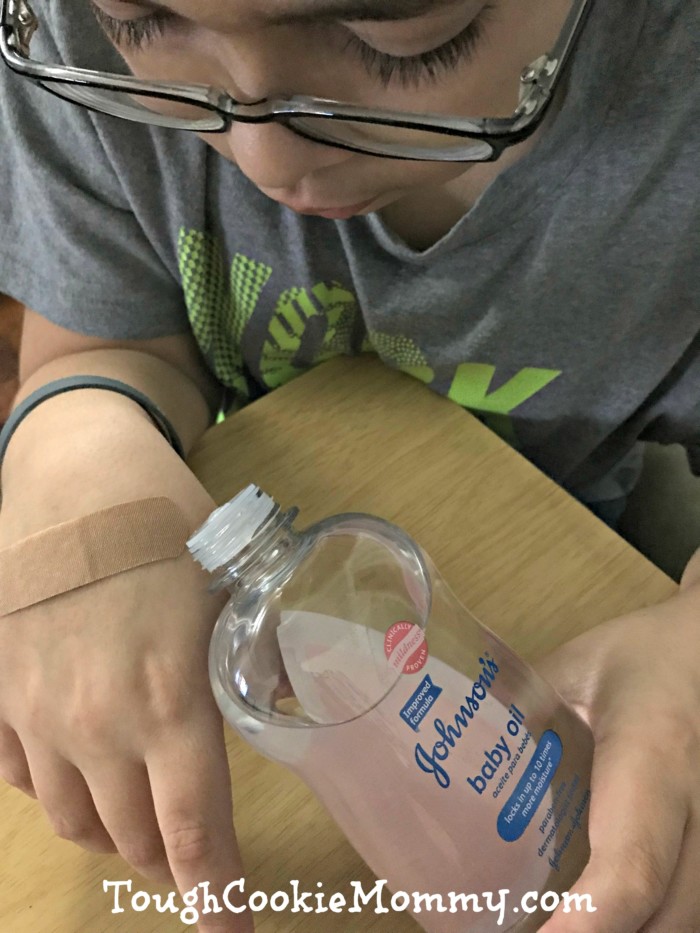 The best part is that I am able to shop for all our favorite JOHNSON'S® Baby products right at Walmart. They have many convenient options for busy Working Moms like myself including purchasing in store, ordering using store pickup, or ordering online and having items delivered right to your home. We love shopping in store at our local Walmart in White Plains and I can always find JOHNSON'S® Baby Oil in the baby aisle as well as finding AVEENO® products in their skin care aisle. I can't think of a better excuse to head to Walmart and take advantage of their already low prices!
    I think the biggest compliment that I can pay JOHNSON'S® is that I have entrusted them with my sons from the day they were born until now. Since they are the most important people in my life, that speaks volumes about how much we love JOHNSON'S® Baby products in our home!
Let's Discuss: What are some of your JOHNSON'S® Baby products mommy must haves?
If someone is reporting an adverse event or a product quality complaint, please tell them to call the Johnson & Johnson (J&J) North America Consumer Care Center at 800-361-8068 during normal business hours of operation: Monday through Friday, 8 a.m. to 8 p.m. ET. After normal business hours, they can report adverse events or product quality complaints through www.jnj.com Contact Us page.
© 2018, Tough Cookie Mommy. All rights reserved.