*Disclosure: This shop has been compensated by Collective Bias, Inc. and its advertiser. All opinions are mine alone. #AlwaysTheBestPart #CollectiveBias #ad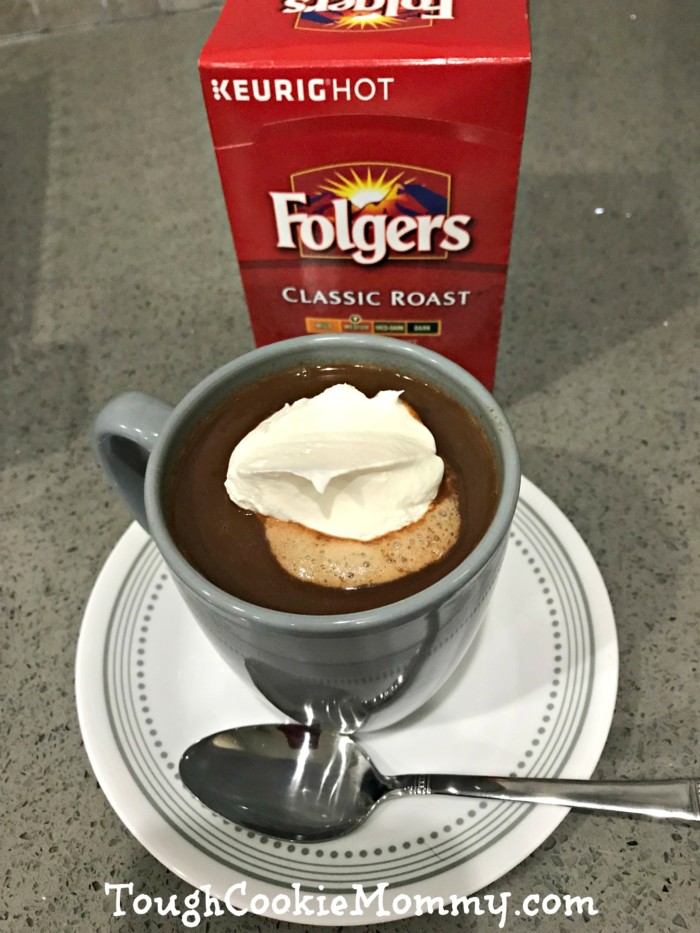 I recently remodeled my kitchen and one of the first things I did was to design and set up a coffee bar as its crowning glory. As a busy Working Mom who is also an educator and enjoys her daily coffee, it was important to have a convenient way to prepare my Folgers® K-Cup® Pods every morning. After all, I usually don't have a lot of time in the morning between getting myself ready for work and making sure the kids get ready for school.
    There is nothing better than being able to enjoy my favorite Folgers K-Cups quickly and easily. The best part is that, although I can prepare my coffee almost instantaneously, I don't have to compromise the delicious Folgers taste that I am used to. I can still enjoy the aroma and flavor of fresh-brewed in every single one of my Folgers K-Cups.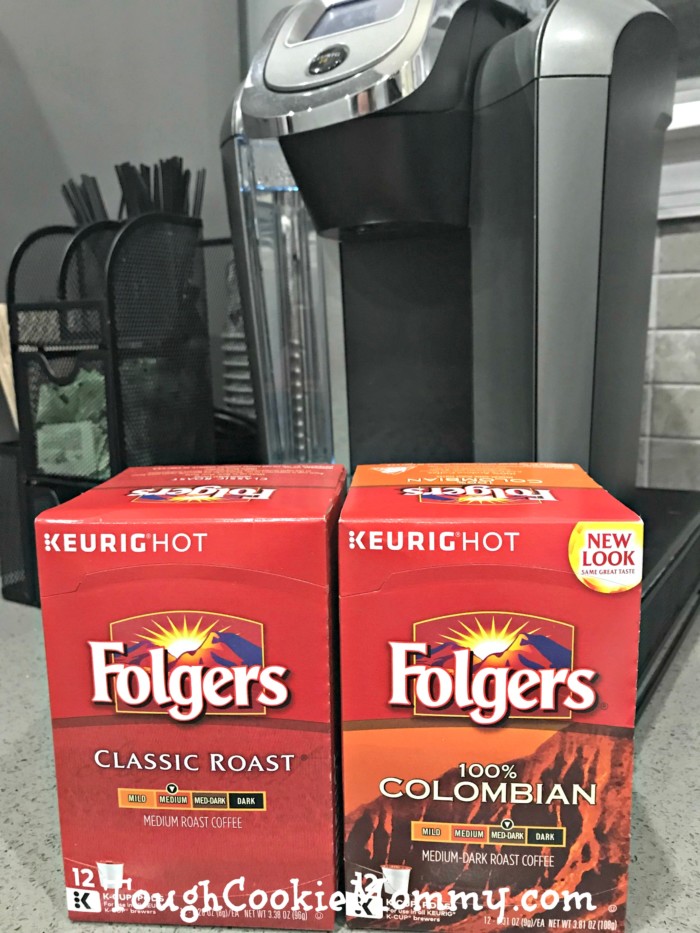 Our local Stop & Shop stocks all of my favorite flavors of Folgers® K-Cup® Pods including:
Folgers® Classic Roast® Coffee K-Cup® Pods
Folgers® 100% Colombian Coffee K-Cup® Pods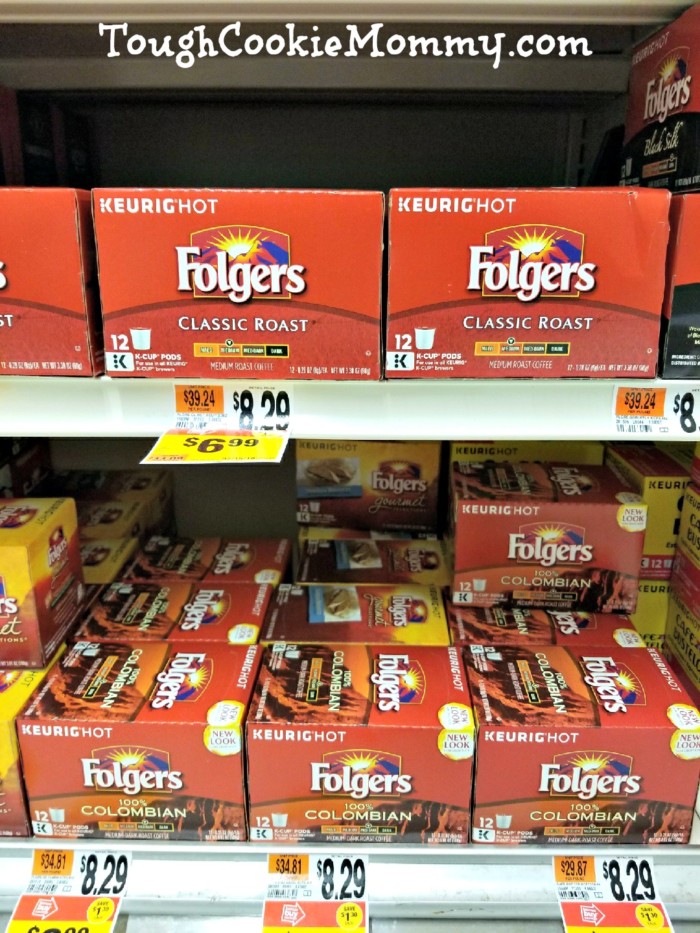 These two Folgers K-Cups flavors are my favorites because Folgers® Classic Roast® Coffee K-Cup® Pods are made from Mountain Grown® beans, the world's richest and most aromatic. They have a Medium Roast flavor which is perfect for enjoying every morning. Folgers® 100% Colombian Coffee K-Cup® Pods have the distinctively rich and full-bodied taste of 100% Colombian beans which I love to enjoy on the weekend when I am alone in the morning. They boast a Medium Dark Roast flavor.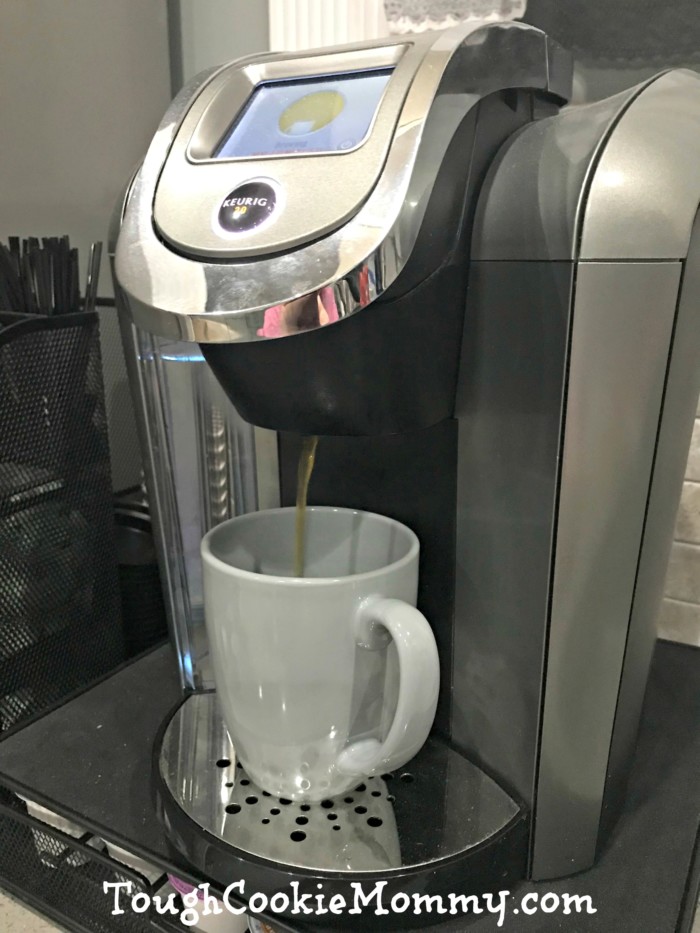 A quick and simple coffee recipe that I enjoy using Folgers® Classic Roast® Coffee K-Cup® Pods is Barcelona Hot Chocolate. I hope you enjoy the recipe as much as I do:
Barcelona Hot Chocolate
Ingredients:
2/3 cup boiling water
2 ounces of milk chocolate, chopped
1 1/3 cups of unsweetened almond milk
1 cup of Folgers® Classic Roast® K-Cups
1/4 cup unsweetened cocoa powder
1/4 cup packed brown sugar
 1/4 cup frozen fat-free whipped topping, thawed
Directions:
Combine 2/3 cup boiling water and chopped chocolate in a medium saucepan, stirring until chocolate melts.
Add almond milk and next 4 ingredients
cook over medium-low heat, stirring with a whisk.
Heat 5 minutes or until small bubbles form around edge of pan, stirring often but making sure not to boil.
Pour 1 cup mixture into 4 mugs. Spoon 1 tablespoon whipped topping over each serving.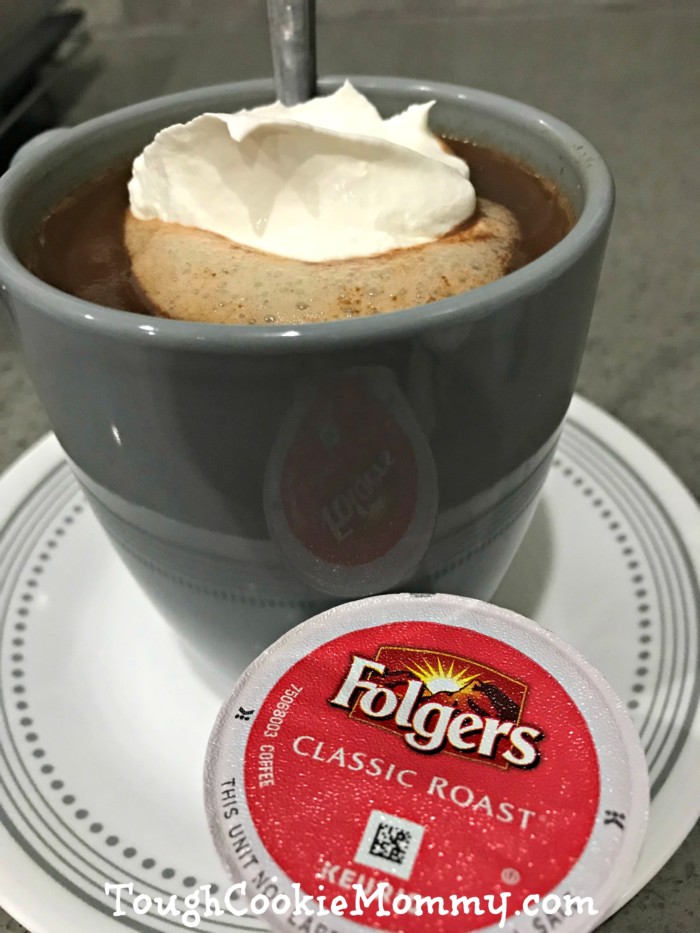 If you are looking for a delicious and convenient way to jazz up your coffee every morning, you can do so with Folgers K-Cups. Head to your local Stop & Shop and enjoy "The Best Part of Wakin' Up."
Let's Discuss: What is your favorite way to enjoy Folgers K-Cups in the morning?
© 2018, Tough Cookie Mommy. All rights reserved.