*This is a sponsored campaign created in collaboration with Amazon and The Motherhood. All opinions are 100% my own.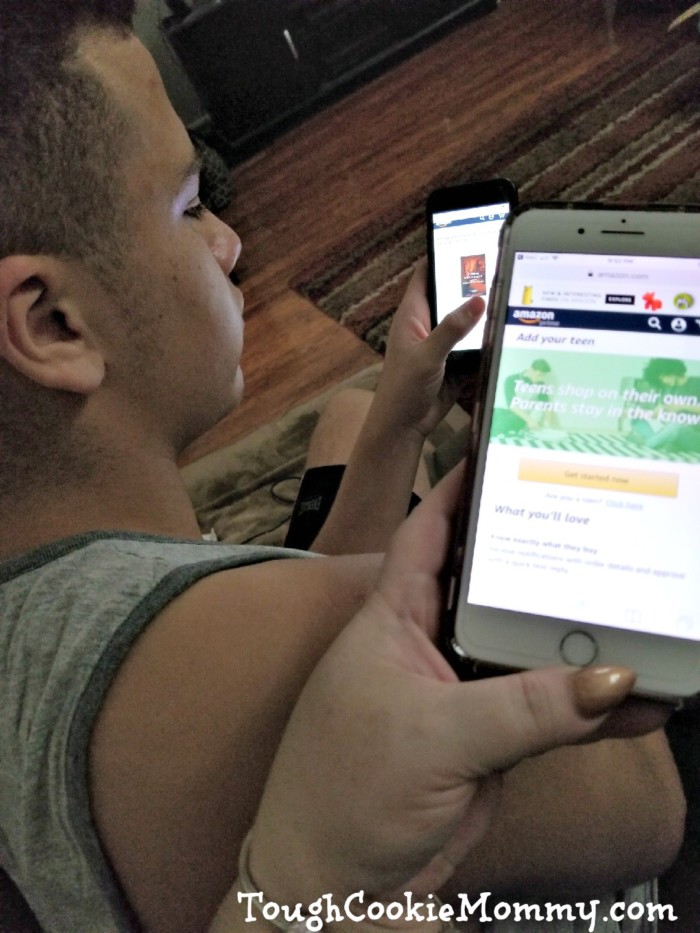 My son started high school this year and I have been using this time to start teaching him real life skills that he will be able to use as he gets older. This has included teaching him how to use a debit card when shopping in a store as well as going together to the bank to make deposits. Although he will always be my baby, it's important that I encourage him to be more independent because one day he will be a grown man.
    Recently, he shared with me that he needed a book for his English class and I realized that it was the perfect opportunity to introduce him to the benefits of his own Amazon login. Since I have a Prime membership I can share some of the benefits of Prime with my teen at no extra cost. That includes access to:
Prime Shipping: Unlimited fast, Free Two-Day Shipping on more than 50 million items
Prime Video: Unlimited access to tens of thousands of movies and TV shows
Twitch Prime: In-game loot on Twitch and 20 percent off most pre-release boxed games
    The best part is that teens can make orders using the Amazon App and parents will receive a text or email showing the item, cost, shipping address and payment information. My son was able to create his own login and I was even able to set spending limits on his orders.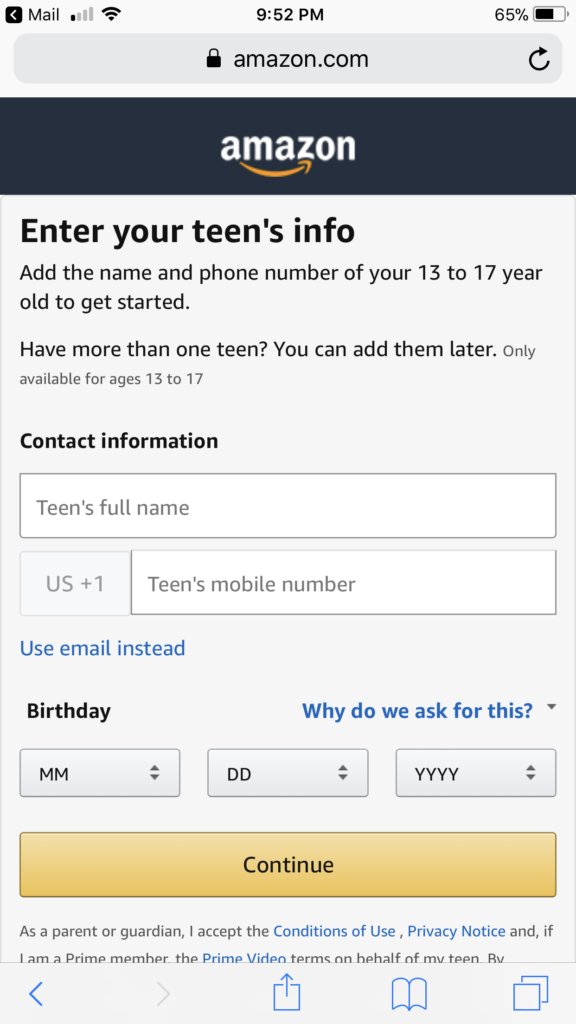 Parents, you wouldn't believe how easy it is to sign up your teen! Your teen can send you an invitation through SMS or email. You will then be prompted to choose your preferred payment method as well as the shipping address that your child can use to have orders delivered to. The moment your teen receives an invitation, they create their own login user name and password, and then download the Amazon App to start shopping.
    My son ordered the book he needed for his English class about the Salem Witch Trials. I'm excited for him to learn about this period in history and I was impressed that he was able to order the book on his own without me helping him. I was so relieved that the whole process was so easy and even more excited about how proud my son was for accomplishing the task of obtaining the book he needs for his class.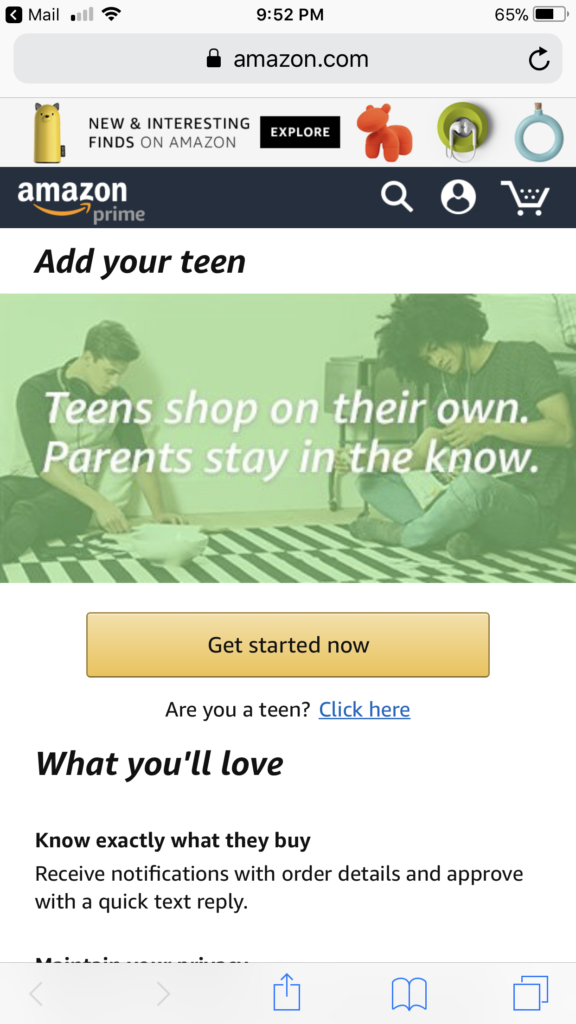 Now that he has his own login, my son can be more independent and prove to me that he can be a smart and responsible shopper. I'm sure that when he starts working, and has to spend his own money, he will be a lot more frugal about his purchases. Until then, I can count on Amazon to keep me informed about all his orders and to let me control his spending limits!
To get started, and teach your teen more independence with Amazon, you can visit amazon.com/forteens
Let's Discuss: What are some of the ways that you are teaching your teen to be more independent?
Disclosure: This is a sponsored campaign created in collaboration with Amazon and The Motherhood. All opinions are 100% my own. I am disclosing this in accordance with the Federal Trade Commission's 16 CFR, Part 255 "Guides Concerning the Use of Endorsements and Testimonials in Advertising."
© 2017, Tough Cookie Mommy. All rights reserved.