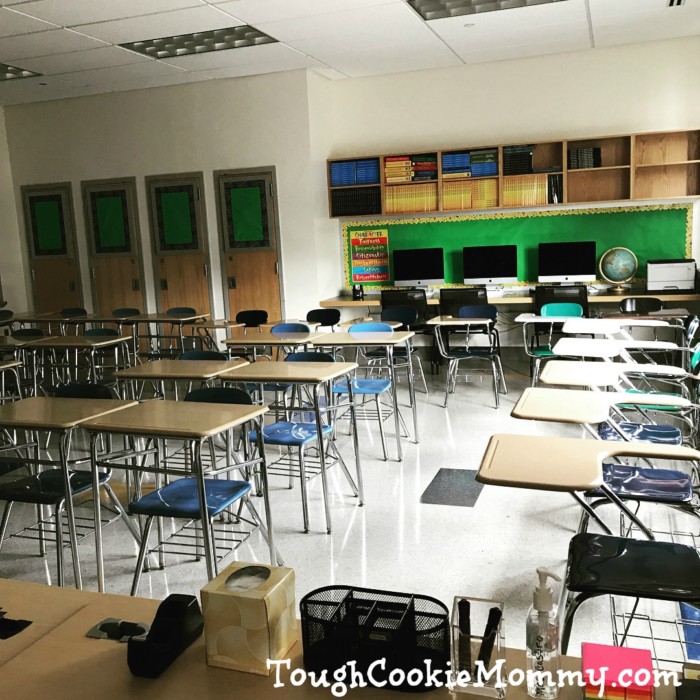 It's fitting that I should be writing this post as I currently battle pink eye in, not one, but both of my eyes! Getting sick during back to school season is one of the things that affects teachers and students alike. It's something that occurs but it can be prevented with a few precautions.
    Back to school supply shopping is a must-have for students, school administrators, parents and teachers know that Lysol® products are a must when it comes to keeping students healthy! Although it's difficult to prevent exposure to all germs within a school setting, Lysol® Disinfecting Wipes kill 99.9% of viruses and bacteria.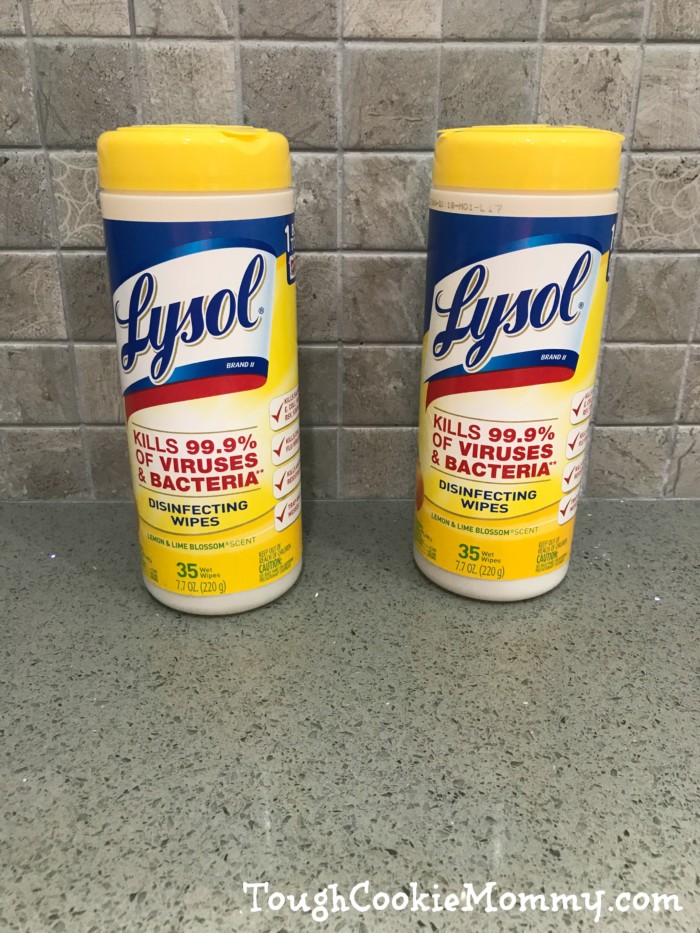 I am keeping illness-prevention on all of our minds this Back to School season and reminding parents to donate disinfecting products to help create a healthier classroom. This is possible with Lysol® Disinfecting Wipes and Lysol® Disinfectant Spray. Helping to stop the spread of germs in the classroom not only helps reduce a child's absenteeism but can also be incorporated in teaching students healthy habits that combat illness.
    One of the ways that I try to keep my classroom germ free, and teach my students healthy habits, is by wiping down all my students' desks at the beginning and the end of the day. Also, since I am not the only teacher who teaches in my classroom, I wipe my desk down on a daily basis with Lysol® Disinfecting Wipes. This is a great way to make sure that I limit all of our exposure to germs that could make us sick.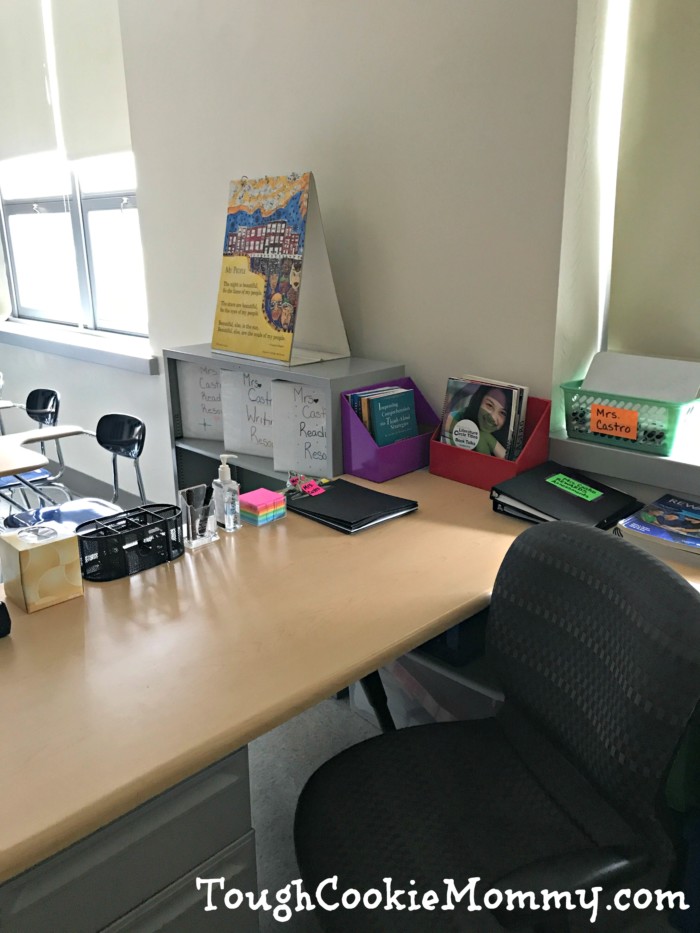 Lastly, I make sure that I wipe down all surfaces that come in contact with hands and mouths including doorknobs and the receiver of my classroom phone. These are breeding grounds for germs and bacteria. Lysol® Disinfecting Wipes also remove more than 95% of allergens, including pet dander, dust mites, and pollen.
    If you haven't contributed some Lysol® Disinfecting Wipes to your child's classroom yet, I would make that a priority. After all, an ounce of prevention is worth a pound of cure!
You can also help your school with Lysol® and Box Tops for Education™. Here are three ways you can earn:
Enter the "One Million Box Tops Giveaway". Click here to enter (Click here for program rules.).
Starting June 1st, when you purchase 5 Box Tops for Education™ (BTFE) Lysol products in a single transaction, you can earn 100 Bonus Box Tops ($10) and be automatically registered for a chance to win 500 Bonus Box Tops ($50) BTFE eligible school for your school!
To participate, scan your receipt through the Box Tops Bonus App by 12/31/2017. (Click Here for Official Sweepstakes Rules)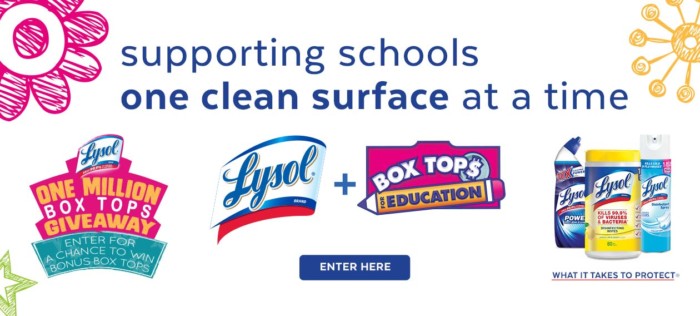 *Participating Lysol Products; Any Lysol Disinfectant Spray, Any Lysol Disinfecting Wipes, Any Lysol Bathroom Cleaner.
Box Tops for Education and associated words and designs are trademarks of General Mills, used under license. ©General Mills Go to www.boxtops4education.com for more details.
Let's Discuss:  What are some of the ways that you teach your kids healthy habits to prevent the spread of germs?
GIVEAWAY:
Our Sponsor is giving away one bottle of Lysol® Disinfecting Wipes (ARV $5.97) to one reader of Tough Cookie Mommy!a Rafflecopter giveaway

Disclosure: This sponsored post is part of a blogging campaign on behalf of Lysol®. I received a promotional item as a thank you for participating. I am disclosing this in accordance with the Federal Trade Commission's 16 CFR, Part 255 "Guides Concerning the Use of Endorsements and Testimonials in Advertising."
© 2017, Tough Cookie Mommy. All rights reserved.