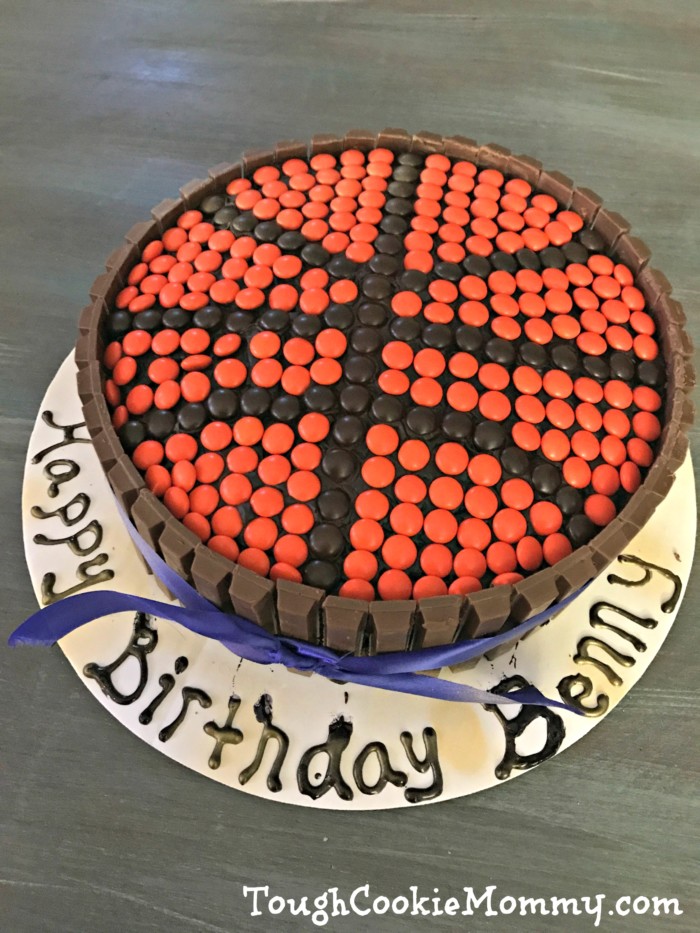 As a Working Mom, it's always a nightmare when I have had to plan for celebrating my sons' birthdays at school. I end up having nightmares of staying up all night baking enough cupcakes for every student in their classes and wake up in a cold sweat when I realize I miscalculated the amount of cupcakes in my dream. Let's put it this way, my baking skills are not on par with the beautiful images you see on the Internet from moms who are more talented in the culinary arts. The beautiful cake above was made by one of my fellow basketball moms for my son's fourteenth birthday…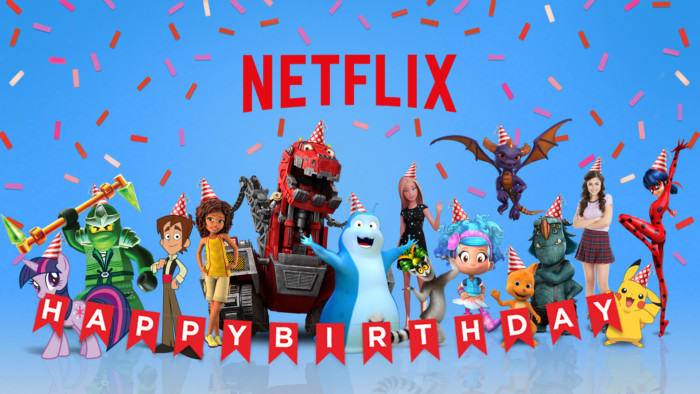 When it comes to planning your kids' birthday parties, the pressure can be overwhelming for parents. Thankfully, I'm not alone, nearly three-quarters (71%) of parents wish there was an easier way to make birthdays feel special for their kids. Wish granted—no candles required. Netflix is granting parents the ultimate birthday gift with the launch of 15 Birthdays On-Demand featurettes. Starring the characters in our kids' favorite shows—like Beat Bugs, Barbie and Pokemon—our kids will feel like they're singing just for them. And with the world's most common birthday on September 16th, Netflix is giving parents the ultimate birthday hack when they need it most.
    This means that I will never spend another sleepless night again worrying about making sure that my kids' birthday celebrations are a success. Netflix has got me covered and I'm planning on calling my sister tonight to let her know that she is off the hook too since she is a Working Mom just like I am. A recent survey shows that parents average spending a total of 10 hours and $200 trying to plan the perfect birthday for their kids. With characters like Spyro and the gang from Skylanders Academy or Barbie and Friends, Netflix members now have access to birthday wishes from the who's who of Netflix and a way to make parties super special with less time and money spent!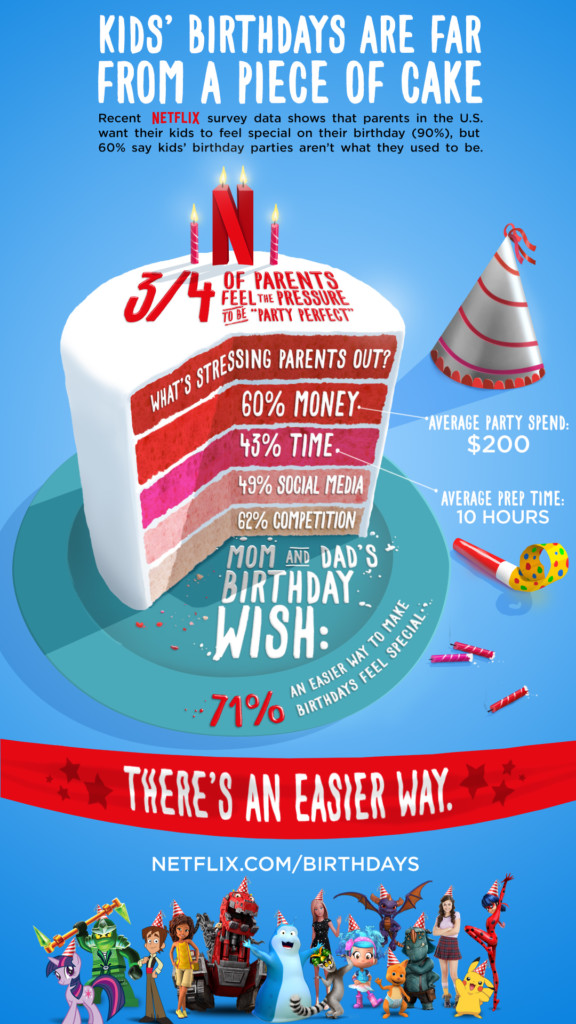 Let's Discuss:  Do you feel the pressure to make your child's birthday as close to perfect as possible?
Disclosure: This post is part of a blogging campaign in collaboration with Netflix. As a member of the Netflix Stream Team, I received a promotional item as a thank you for participating. I am disclosing this in accordance with the Federal Trade Commission's 16 CFR, Part 255 "Guides Concerning the Use of Endorsements and Testimonials in Advertising."
© 2017, Tough Cookie Mommy. All rights reserved.