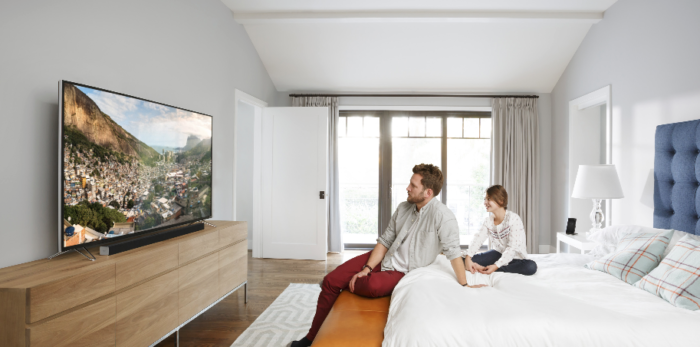 *This sponsored post is part of a blogging campaign on behalf of Vizio. I received a promotional item as a thank you for participating and in exchange for this review. All opinions are 100% my own.
    I guess you could say that we love watching television because we spend a lot of time doing so as a family.  Right after our oldest son was born, my husband and I purchased our first Plasma TV and we still had it up until a few weeks ago.  Our son is turning fourteen this week so that gives you an idea of how long it has been since we upgraded our home entertainment system.  That is why we were ecstatic to have the opportunity to review the all-new VIZIO SmartCast™ M-Series Ultra HD HDR Home Theater Display.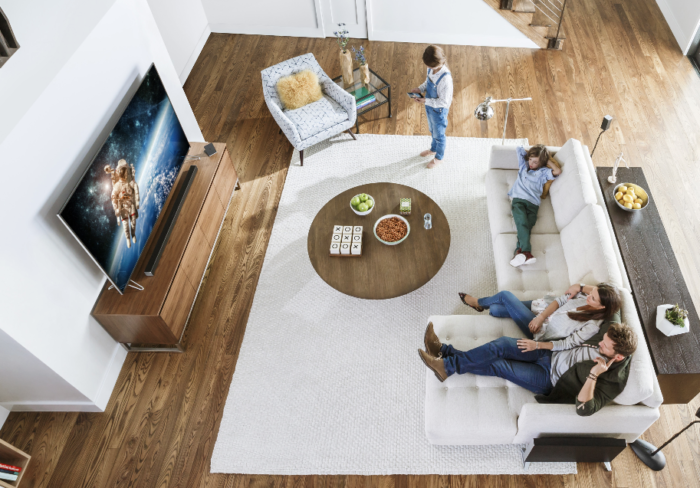 The first thing that immediately impressed me about this display is how crisp and clear the picture quality is.  We are now enjoying family movie nights more than ever due to its astonishing brightness with remarkably high contrast levels.  The VIZIO SmartCast™ M-Series™ Home Theater Display features High Dynamic Range (HDR) with support for Dolby Vision™, a transformative technology for imaging that delivers a dramatic visual experience unlike I have ever seen before.  In addition to Dolby Vision, VIZIO added support for HDR10 last summer.  Dolby Vision is a higher-quality delivery system but HDR10 is a more prolific format that is available on UHD Bluray.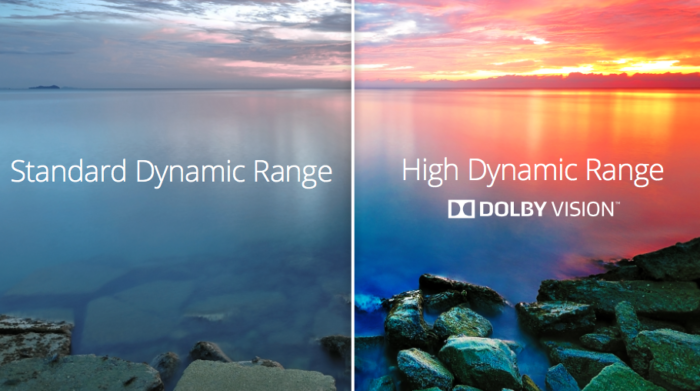 I feel like all of my senses are being stimulated at the same time every time since this system boasts over 8 million pixels in every image, four times the clarity of 1080p Full HD, VIZIO's ultra-powerful, Ultra HD displays produce breathtaking detail and clarity.  The best part is, that with Google Cast built-in, our entire family can cast from thousands of mobile apps that they already know and use, right to the M-Series display.  My husband is a huge fan of this feature since he just purchased the latest Android smartphone and he is able to access his favorite apps, as well as watch sports in HD whenever he wants.
    The M-Series also includes a 6" Android tablet remote, with the VIZIO SmartCast app pre-installed for a beautifully simple unboxing and setup. This tablet is also a great standalone tablet with Android Lollipop installed, plus a 720p resolution, stereo speakers, and 8GB of storage — making this Tablet Remote a perfect second screen companion to the TV.  Yes, you read that correctly, this system comes with a tablet that doubles as a remote and as a tablet you can use for other entertainment purposes.  I don't think Hubby will ever speak to me again since he now plays his favorite games on the tablet while he watches basketball on our new television.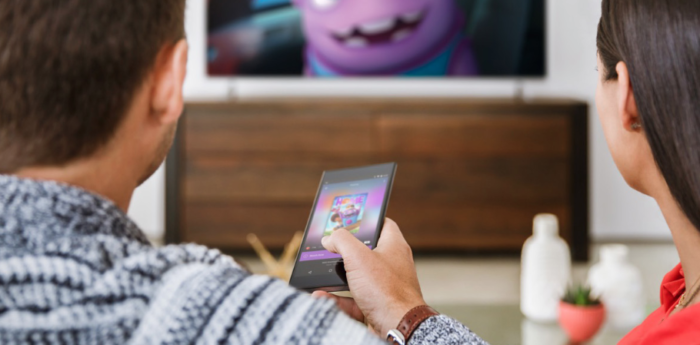 The VIZIO SmartCast™ has allowed us to experience home entertainment like never before!  This truly was the ultimate upgrade for us and now we will never settle for anything less.  Now, we can enjoy the best of both worlds, all of the things we love about watching television and all the things be love about our tablets and other electronic devices in one magnificent package!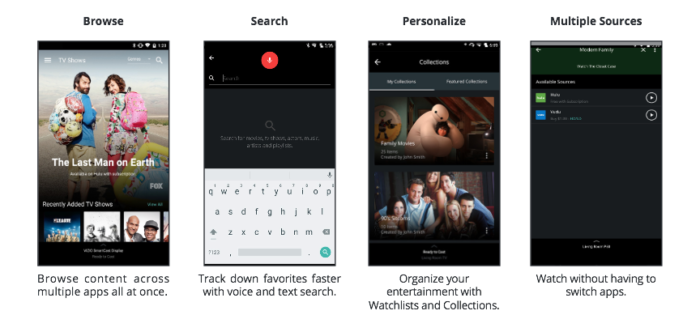 Let's Discuss:  What are some of the features that you love about the VIZIO SmartCast™?
Disclosure: This sponsored post is part of a blogging campaign on behalf of Vizio. All opinions are 100% my own. I am disclosing this in accordance with the Federal Trade Commission's 16 CFR, Part 255 "Guides Concerning the Use of Endorsements and Testimonials in Advertising."
© 2017, Tough Cookie Mommy. All rights reserved.