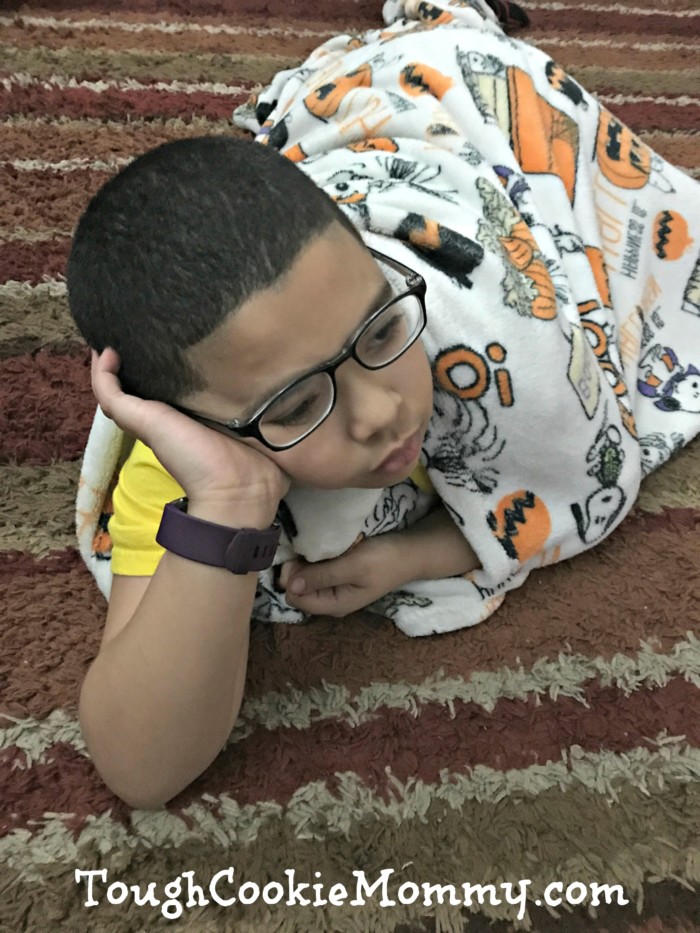 Once your kids get older, you think that they are going to outgrow certain things including taking their favorite blanket everywhere.  That has not been the case for my younger son, he will not sleep or lay down anywhere without his favorite "Blanky" and I am constantly chasing after him to try to keep it clean.  Not only does he drag it all over the house with him but, when he is at school during the day, our dog Onyx will take it and lay on it.  I'm literally at my wits' end when it comes to keeping yucky germs off of it.
    Until recently, the only tool that I had in my laundry arsenal was detergent but I have always wondered whether or not his blanket truly gets clean after every wash.  NEW Lysol® Laundry Sanitizer is a revolutionary laundry additive that kills 99.9% of bacteria that detergents may leave behind.  I love that it eliminates bacteria, even in cold water!  Having it in my laundry room has empowered me to finally think that I am protecting my family and that all their laundry is truly clean.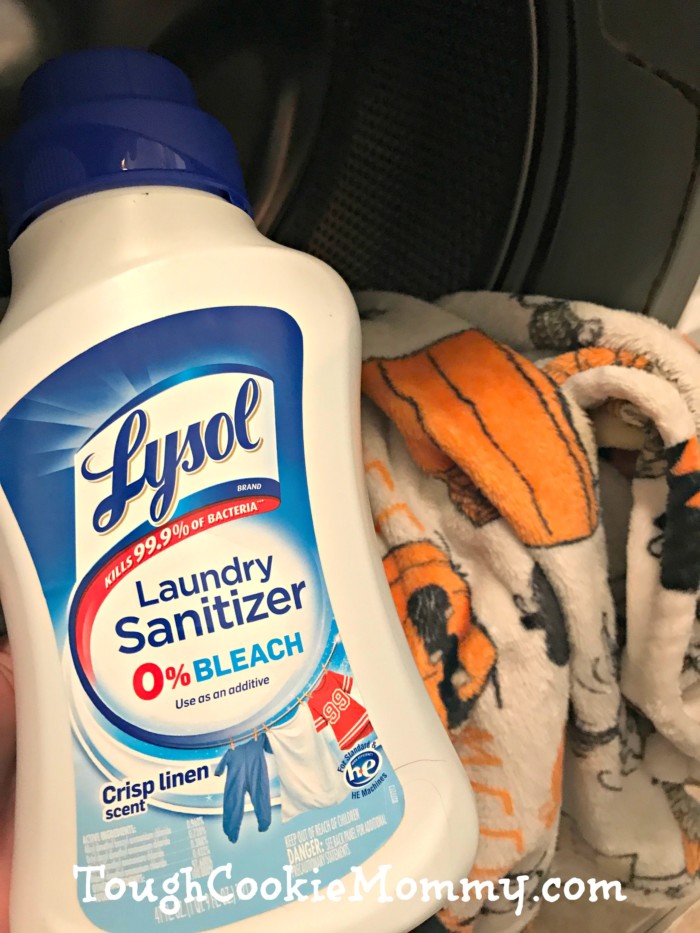 The way it works is that I add Lysol® Laundry Sanitizer to the fabric softener compartment at the start of the laundry cycle whenever I am washing my son's "Blanky."  After the machine is done, clothes will come out of the cycle sanitized, with 99.9% of bacteria killed.  Since it can be used on most machine-washable items like towels, bedding, children's clothes, underwear, socks and sports gear, I never have to worry about using it as part of my laundry routine.
    As you can see from these photos, I will not be separating my son or my dog from their "Blanky" anytime soon but, at least, I won't have to worry about how clean it is thanks to Lysol® Laundry Sanitizer.  Lysol® has been a trusted leader in the field of health and hygiene for more than 100 years.  They are busy killing germs so the tale of the traveling blanky will live to see another day!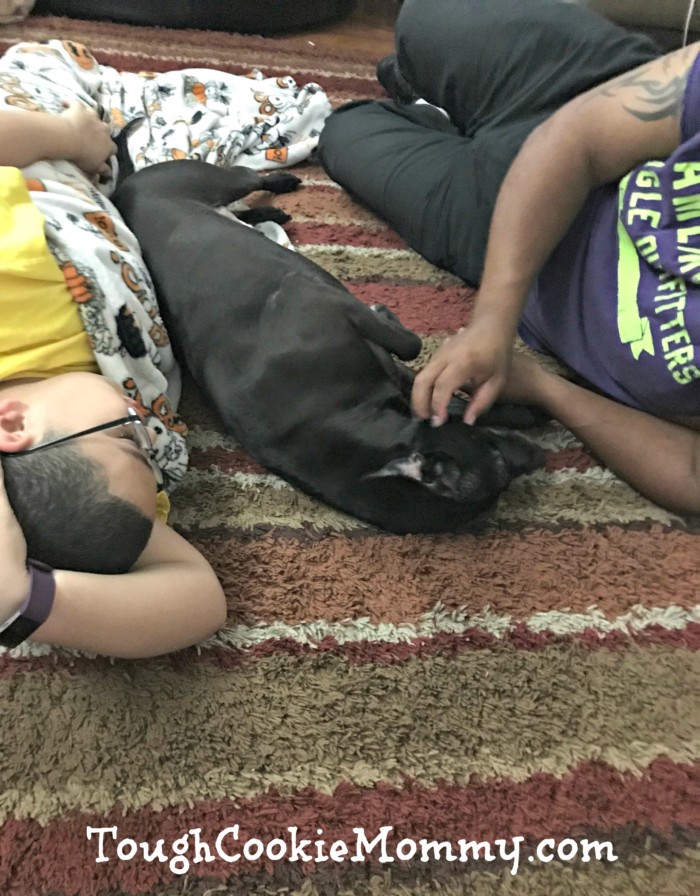 Let's Discuss:  Has your child had a blanky journey and how did you manage to keep it clean all the time?
GIVEAWAY:
Our Sponsor is giving away one bottle of Lysol® Laundry Sanitizer (ARV $5.97) to one reader of Tough Cookie Mommy!a Rafflecopter giveaway

Disclosure: This sponsored post is part of a blogging campaign on behalf of Lysol®. I received a promotional item as a thank you for participating. I am disclosing this in accordance with the Federal Trade Commission's 16 CFR, Part 255 "Guides Concerning the Use of Endorsements and Testimonials in Advertising."
© 2017, Tough Cookie Mommy. All rights reserved.