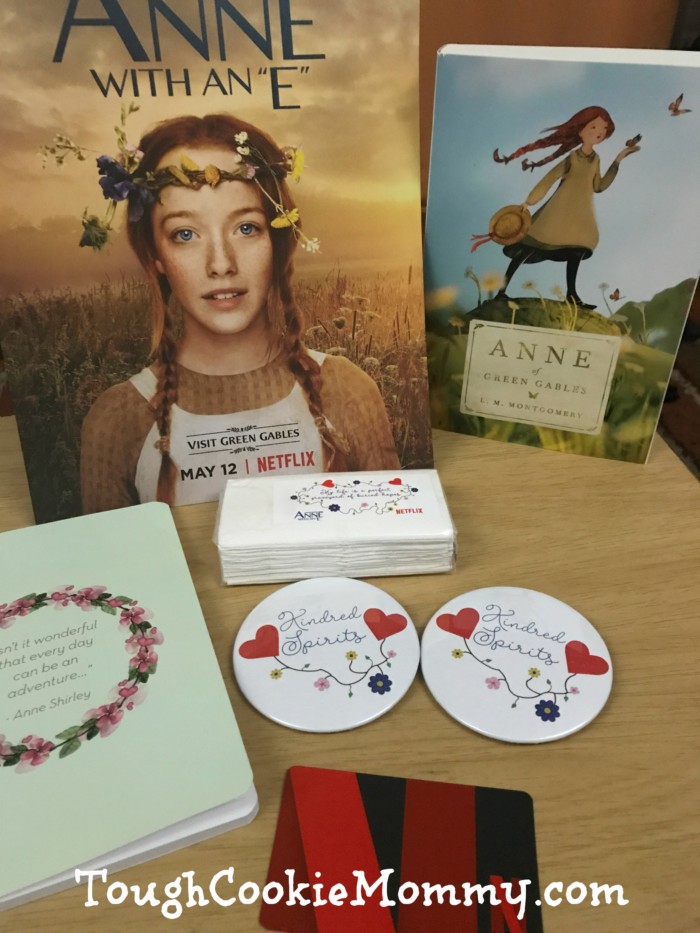 Are you ready for the exciting next chapter in Netflix content?  I am so excited about being a part of celebrating the debut of the Netflix original series, Anne With an E, based on the beloved book series Anne of Green Gables.  As a Literacy Specialist, I always enjoy when some of my favorite books are made into television series that different generations can enjoy and fall in love with.
    Anne With an E is a coming-of-age story about an outsider who, against all odds and many challenges, fights for love and acceptance and her place in the world. Set in Prince Edward Island in the late 1890s, the series centers on Anne Shirley (Amybeth McNulty), a young orphaned girl who, after an abusive childhood spent in orphanages and the homes of strangers, is mistakenly sent to live with an aging sister and brother.
    Over time, 13-year-old Anne will transform the lives of Marilla (Geraldine James) and Matthew Cuthbert (R.H. Thomson) and eventually the entire small town in which they live with her unique spirit, fierce intellect and brilliant imagination. Anne's adventures will reflect timeless and topical issues including themes of identity, feminism, bullying and prejudice.
    She is definitely a strong character who, despite being an orphan, finds an unlikely home with a hardened spinster and her soft-spoken bachelor brother.  Her life and struggles inspire young women to keep going, even in the face of obstacles and adversity.  I'm thrilled to have another brave, female protagonist added to the lineup of Netflix original series!
Let's Discuss:  How are you teaching your children to remain strong in the face of adversity?
GIVEAWAY:
Calling all TV and entertainment lovers!  If you've been thinking about joining @Netflix for a while but haven't pulled the trigger yet I've got the perfect solution for you.  You can win a FREE 1-month subscription to Netflix and a tote-full of Green Gables inspired goodies with the upcoming premiere of Anne with an E this May. Enter the Rafflecopter below!a Rafflecopter giveaway

Disclosure: This post is part of a blogging campaign in collaboration with Netflix. As a member of the Netflix Stream Team, I received a promotional item as a thank you for participating. I am disclosing this in accordance with the Federal Trade Commission's 16 CFR, Part 255 "Guides Concerning the Use of Endorsements and Testimonials in Advertising."
© 2017, Tough Cookie Mommy. All rights reserved.