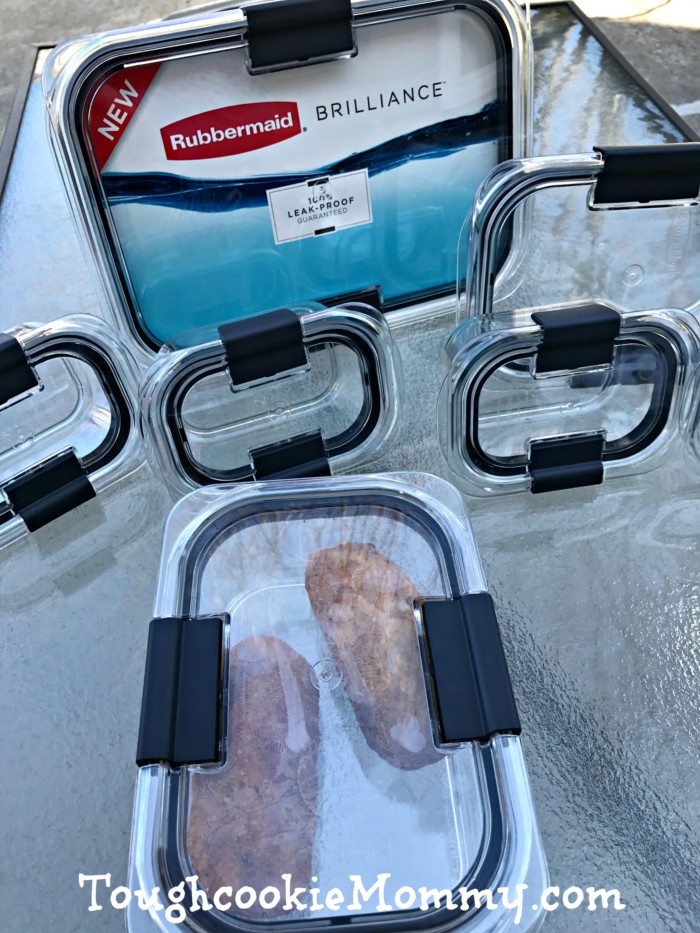 I've been on vacation this past week and trying to get the house ready for spring by cleaning and reorganizing some things. My focus is always to simplify my life as much as possible since I juggle a full-time career as a teacher as well as a family and a home. That is exactly why I was so excited to try out the new Rubbermaid Brilliance™ food storage containers!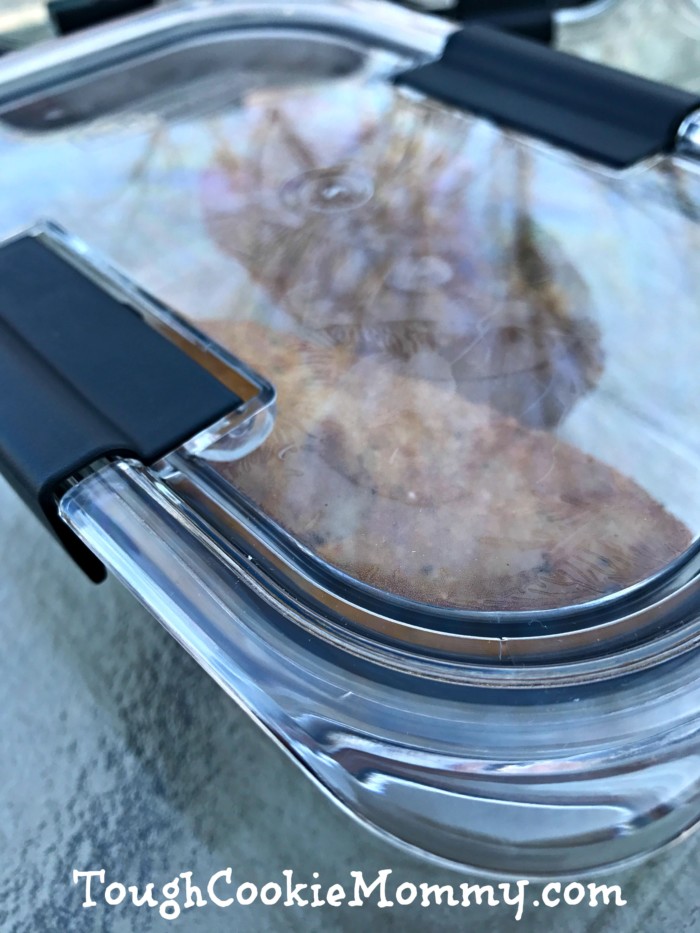 Since my husband and I are both working parents, our everyday demands with regards to food preparation and storage can sometimes get overwhelming. We need food storage containers that are as tough as we are and can handle the pressures of a revolving meal schedule along with our two hungry boys. Rubbermaid Brilliance™ containers are guaranteed to be 100% leak proof and are ultra-durable to withstand all the "Tough Cookies" in our family.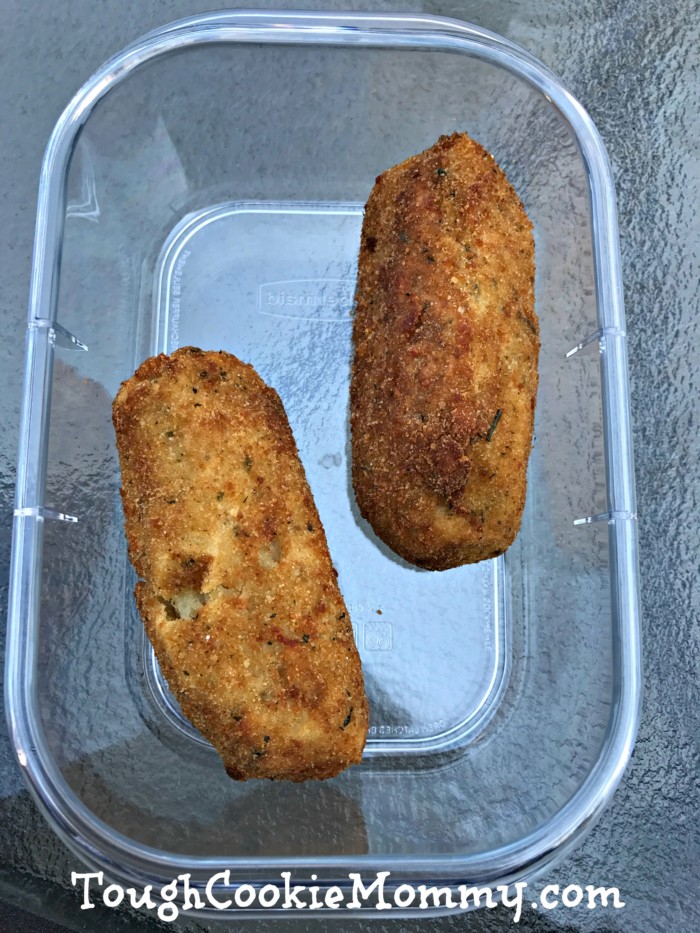 We often microwave foods so I love the fact that these containers are designed with innovative vents that allow microwaving with the lid on and latches open to help reduce splatters. It is a huge pet peeve of mine when I have to constantly be wiping down the inside of our microwave because my guys prepared food without covering it and made a huge mess. Also, they are made with heat resistant BPA free material so I never have to worry about dangerous chemicals getting into our family's microwaved foods.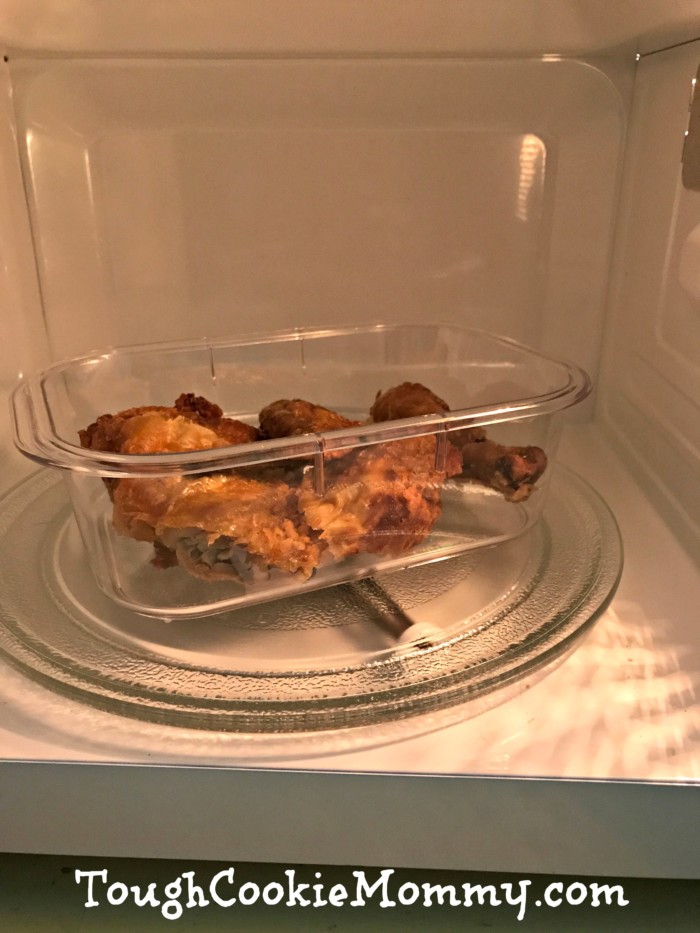 Since receiving my Rubbermaid food storage containers, I've also been getting tons of compliments about them from my mother and my sister. My sister loves their crystal design which allows her to see clearly what foods are in each container when she is searching through our refrigerator for something to eat. Mom really likes that they stack perfectly and can be organized in the fridge without taking up a lot of space. With the amount of leftovers we usually have in our home, this is extremely convenient.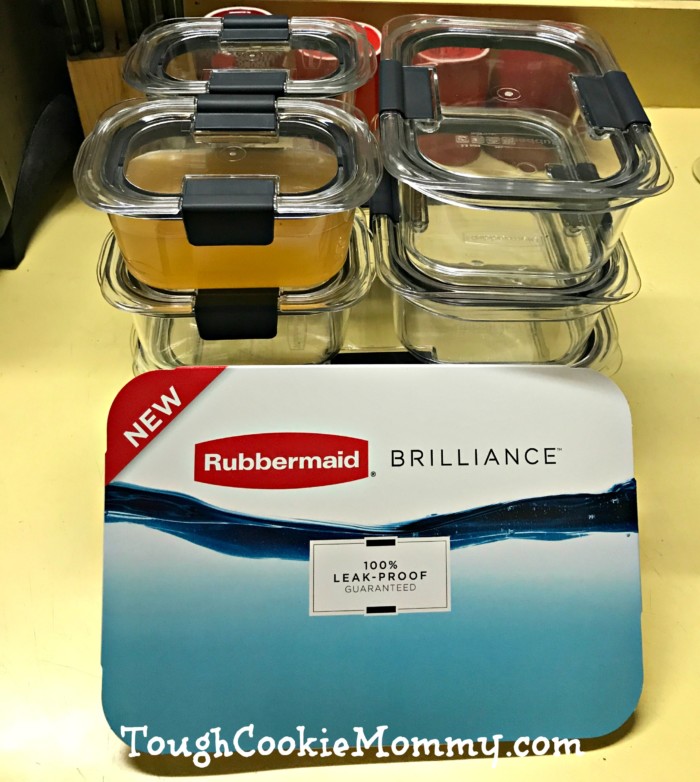 Rubbermaid Brilliance™ food storage containers are available nationwide at leading retailers. The containers can be purchased in the following varieties:
Mini 0.5 cups: $5.99 for 2 pack
Small 1.3 cups: $4.99
Medium 3.2 cups: $7.99
Medium Deep 4.7 cups: $8.99
Large 9.6 cups: $12.99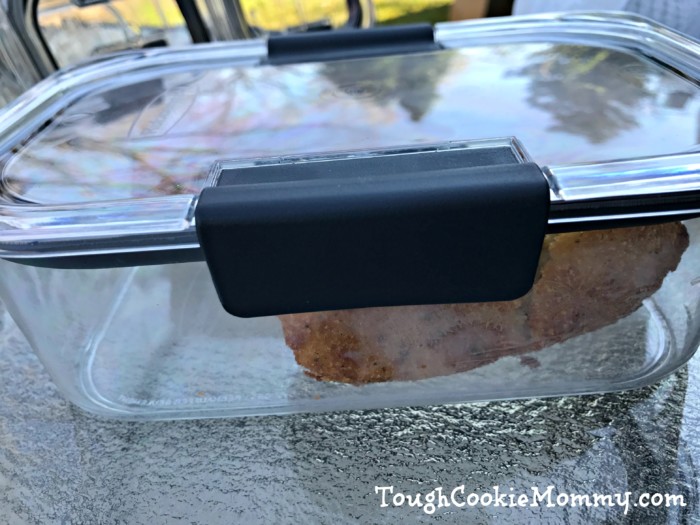 As you can see, Rubbermaid Brilliance™ is a state-of-the-art food storage system that is perfect for busy families like mine. It provides an easy care solution for all our everyday demands and looks great at the same time. Now that is what I call "TOUGH!"
Let's Discuss: What are some of your favorite features of the Rubbermaid Brilliance™ food storage containers?
GIVEAWAY: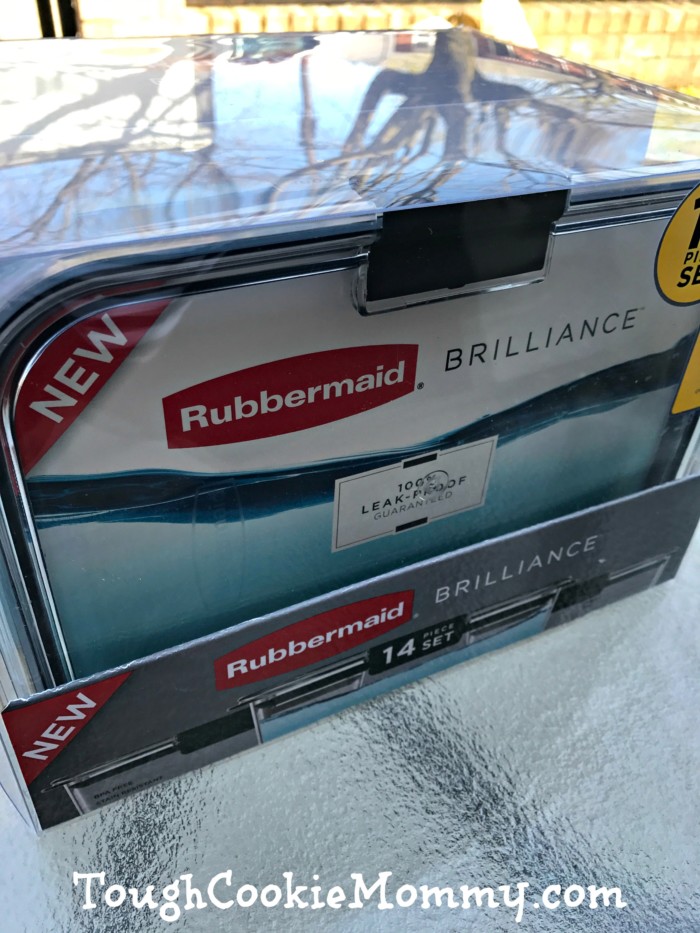 Our Sponsor is giving away a Rubbermaid Brilliance™ Prize Pack to one reader of Tough Cookie Mommy!
Disclosure: This post was sponsored by Rubbermaid. All opinions are 100% my own. I am disclosing this in accordance with the Federal Trade Commission's 16 CFR, Part 255 "Guides Concerning the Use of Endorsements and Testimonials in Advertising."
© 2017, Tough Cookie Mommy. All rights reserved.