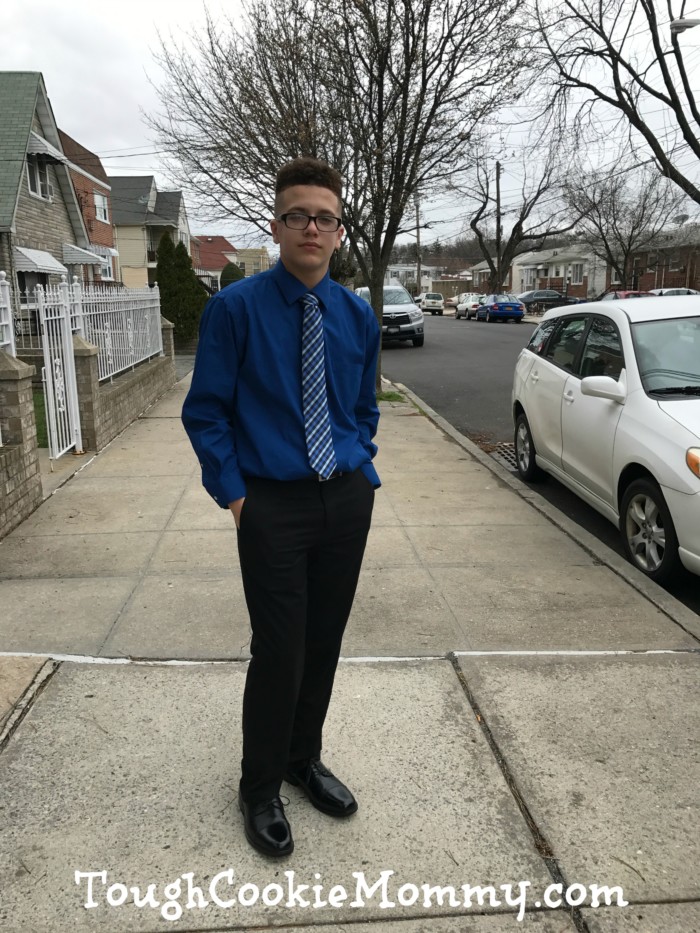 Recently my son approached me and asked me if I was familiar with the Netflix original show, 13 Reasons Why.  Honestly, I had heard a little about it from some of my high school students but I had not watched the show myself.  He proceeded to tell me that the theme of the show was suicide and how he and all his friends were talking about it at school.
    As parents, we sometimes are at a loss on how to broach some of the heavy topics that affect our adolescent children.  It has a lot to do with being conflicted over wanting to protect our children from some of the scary realities of life and wanting to educate them so they can make the best decisions as they grow into adulthood.  It goes without saying that discussing mental health issues and suicide is not really something that any parent is fully prepared for.  Being able to discuss his thoughts on the Netflix original series, 13 Reasons Why opened the door for us to have an open dialogue about a very sensitive topic.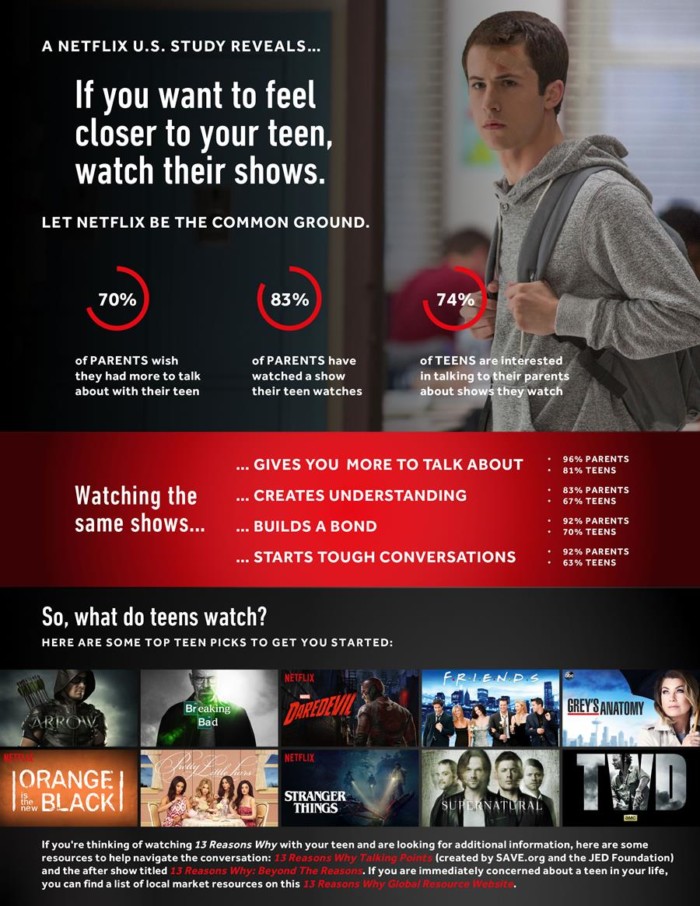 Being a teenager today is no easy feat, but neither is trying to make sense of the one living under your roof. While there are a myriad of ways for parents to try and connect with teens, according to a recent study by Netflix 83% of parents have watched a show their teen has seen to feel closer to them.
    The biggest surprise? 74% of teens are willing to open up and talk to their parents about the shows they watch. With entertainment as a common ground, parents and teens can bridge the conversation gap and tackle tough topics such as sex, anxiety and bullying over shows like Arrow, Friends and the latest groundbreaking Netflix original 13 Reasons Why.
Let's Discuss:  What will you watch to start the conversation? Share moments when you and your teen have connected over Netflix original shows and helped you better relate to one another…
Disclosure: This post is part of a blogging campaign in collaboration with Netflix. As a member of the Netflix Stream Team, I received a promotional item as a thank you for participating. I am disclosing this in accordance with the Federal Trade Commission's 16 CFR, Part 255 "Guides Concerning the Use of Endorsements and Testimonials in Advertising."
© 2017, Tough Cookie Mommy. All rights reserved.