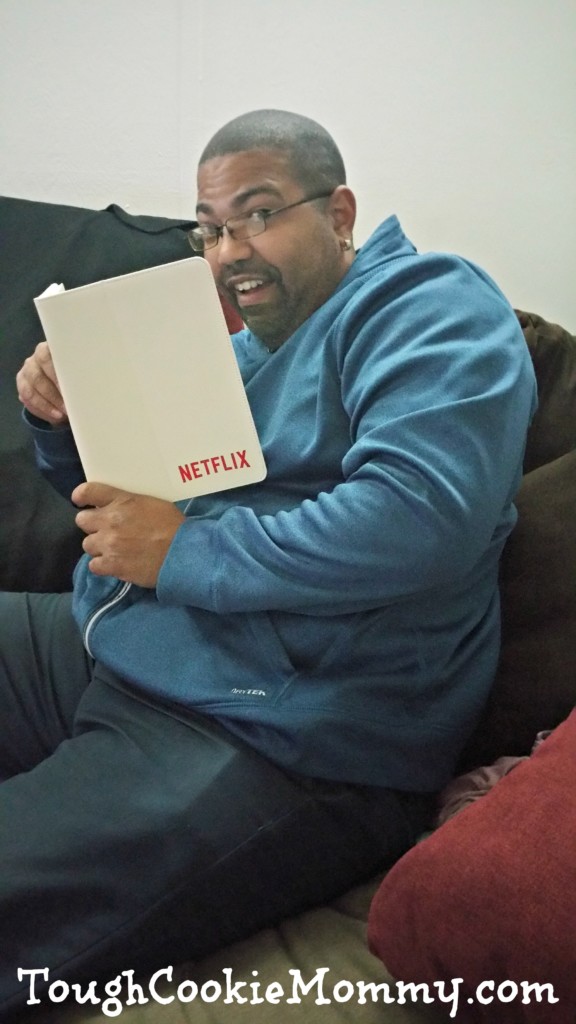 It feels like I can never enjoy my favorite Netflix shows because my husband always ends us liking what I'm watching and then tells me not to keep watching without him. Now, it is not that I don't want to spend time with my Hubby but our schedules sometimes conflict and I find myself wanting to watch without him.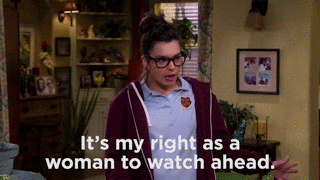 Yes, I admit it, I have been tempted to become a Netflix cheater! However, I have not given in to these desires or, at the very least, I've never gotten caught cheating, wink, wink. That is why it was so upsetting to find out that my beloved spouse has been cheating on me behind my back and watching OUR Netflix shows without me. You would think that there would be more trust between us after eighteen years.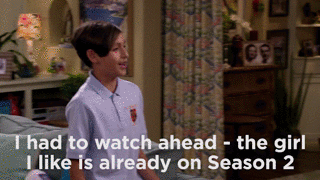 The truth is that we have all cheated. In fact, 46% of viewers are cheating right now—with their favorite Netflix shows. And it's not just parents who are culprits of the crime, cheaters come in all sizes, so even the littlest ones can't be trusted. I haven't caught my boys cheating but now that I know what is going on with my husband when I'm not around, I will certainly be watching those two more closely.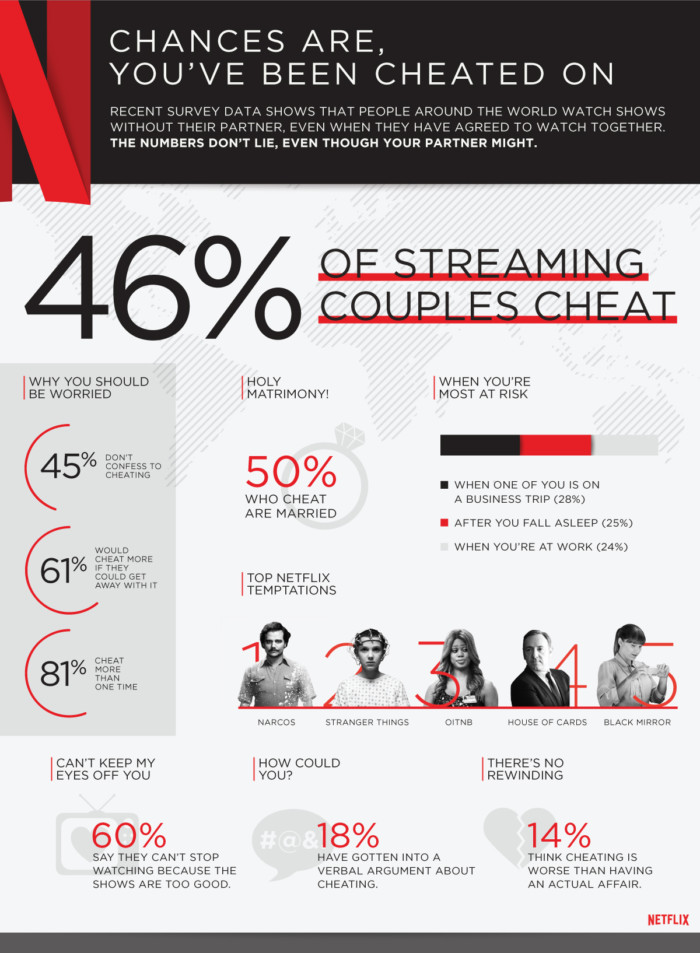 It can be tough to admit guilt and apologize for watching ahead since there are such great programs on Netflix. So you should probably fess up, let the truth set you free and just admit that Netflix cheating happens under your roof and that you can't help it. Believe me, we can't help it either!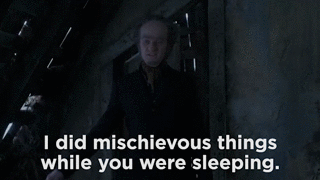 Here are some cheat worthy shows on Netflix:
From left to right: Stranger Things, Gilmore Girls: A Year in the Life, A Series of Unfortunate Events, One Day at a Time, Ultimate Beastmaster
From amateur hijinks to professional sleuth, these tips and tricks will help you get your Netflix fix in without getting caught red-handed!
Let's Discuss: How is Netflix cheating happening under your own roof?
Disclosure: This post is part of a blogging campaign in collaboration with Netflix. As a member of the Netflix Stream Team, I received a promotional item as a thank you for participating. I am disclosing this in accordance with the Federal Trade Commission's 16 CFR, Part 255 "Guides Concerning the Use of Endorsements and Testimonials in Advertising."
© 2017, Tough Cookie Mommy. All rights reserved.