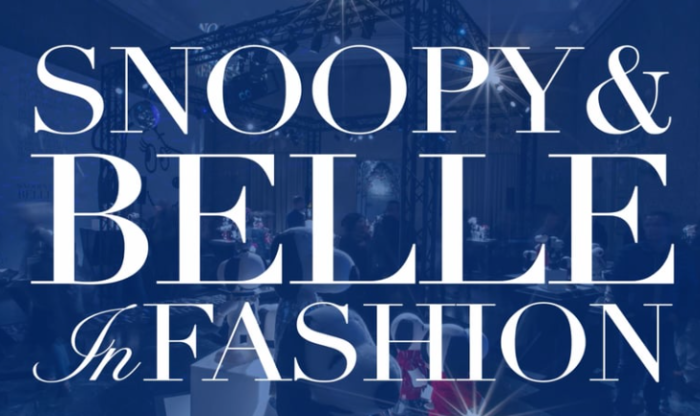 As many of you know, as a Peanuts Ambassador, I often get to enjoy an inside look into everything Peanuts related. This month, we had the opportunity to be part of a conversation with Jill Schulz, the daughter of Peanuts creator Charles Schulz and Melissa Menta, Senior Vice President of Marketing and Communications for Peanuts Worldwide LLC, and the producer of the Snoopy and Belle In Fashion Exhibit.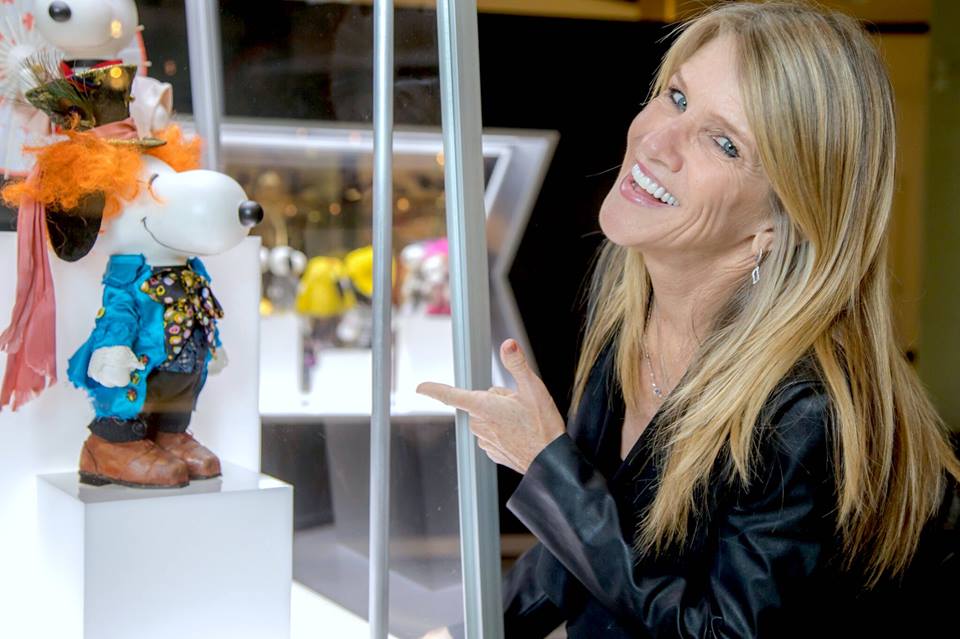 According to Melissa, this exhibit is actually a reimagination of an exhibit that first premiered in 1984. A woman who was in charge of spearheading Peanuts merchandise in Japan went to Charles Schulz, or Sparky as he was called, and asked if she could do this exhibit. He said "yes" and she pulled off this amazing feat of getting all the major designers in the world to design outfits for Snoopy and his sister Belle.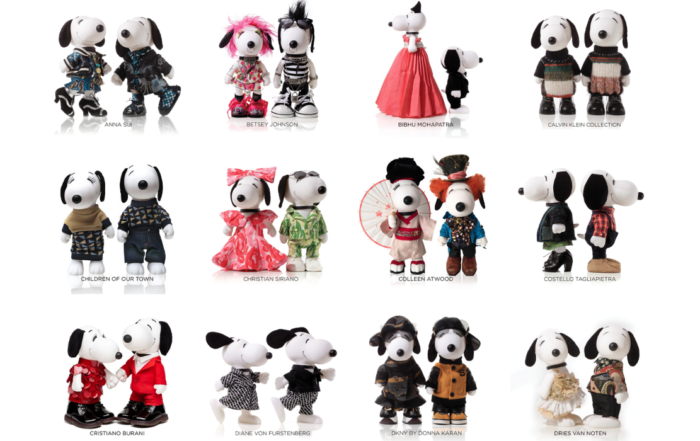 The original exhibit was called "Snoopy in Fashion." They were plush dolls dressed by famous designers like Chanel, Betsey Johnson and everyone you could possibly imagine. Those dolls have been travelling the world ever since. Since 2014, they have been showing the exhibit around the world, and adding new designers. There were 25 designers in 2014, but the current exhibit on display at the Beverly Center in Los Angeles has close to 50 sets of dolls representing almost 50 designers. The new dolls in LA come from designers like Rachel Zoe and Academy Award winner Colleen Atwood.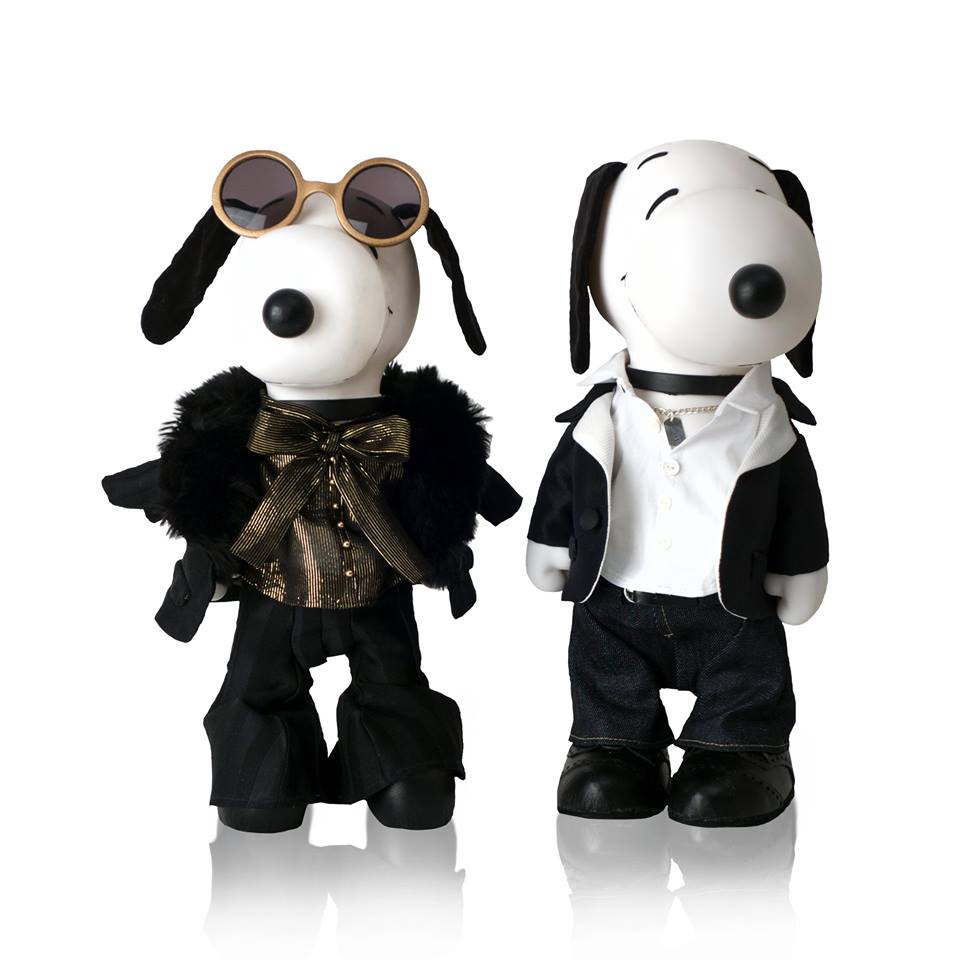 Jill joked that her father was a slacks and sweater guy. He wasn't one to have a celebrity lifestyle. He wasn't even a fancy restaurant person. That doesn't mean he wasn't interested in fashion. He produced an ice show at the local ice arena for 30 or more years, and always supported the costume designer and took a great interested in making the show look good.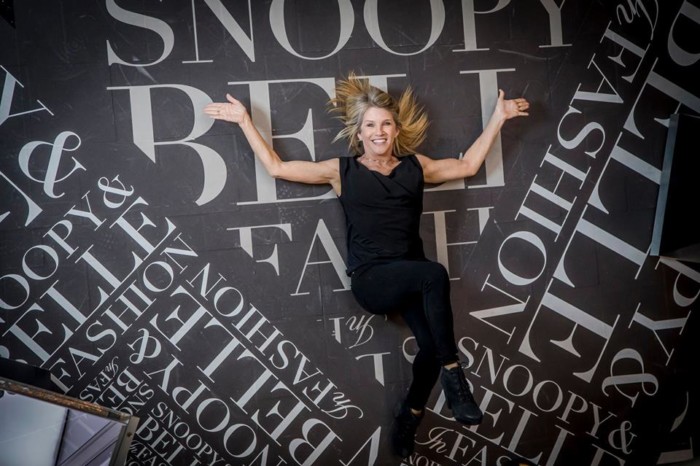 He wasn't into the fashion himself, but if he did go to a special event or awards show he always dressed well. He would come out in his suit, stand extra tall and say, "What do you think Jill? How does this look?" She thinks he was probably a closet fashion guy, and loved dressing up when he had the chance, but there wasn't much need for it in his day to day lifestyle.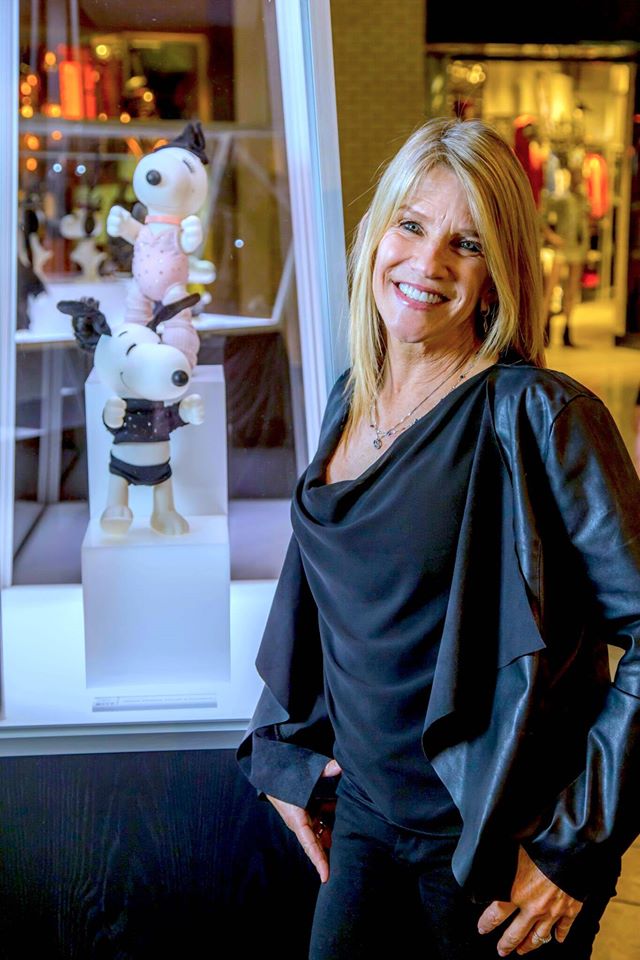 It was wonderful to learn from Melissa that there's an interesting story behind Colleen Atwood's design. Colleen is an Academy Award winning costume designer who did Alice in Wonderland. Her doll looks exactly like Johnny Depp's Mad Hatter from that film. The cloth used on Snoopy is from Depp's original costume. For Belle, Colleen created a dress reminiscent of Memoirs of a Geisha.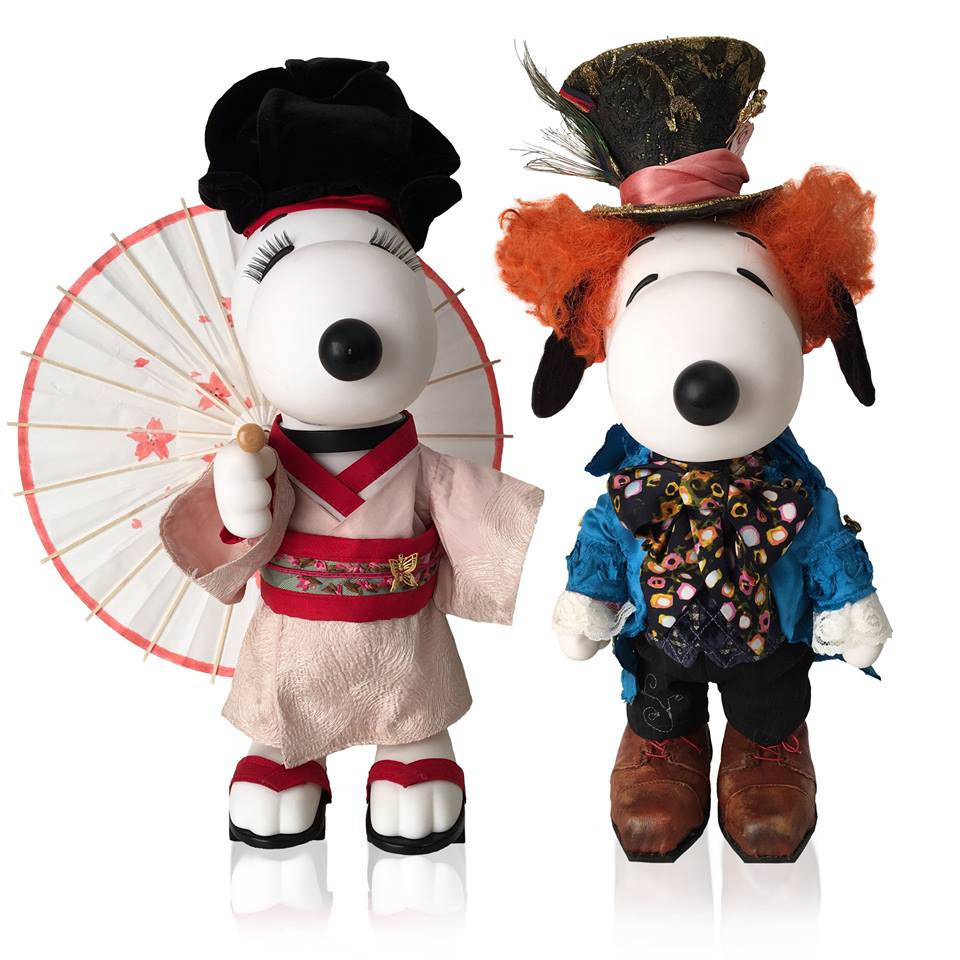 The ladies shared with us that, once the exhibit is over, the 1984 dolls will be housed in Japan and Italy. The 2014 dolls don't have a home yet because they're traveling so much. After the US tour, they'll be taking the exhibit abroad again. All the 2014 designers have their own set of dolls as well. It was a real treat to learn about how this exhibit came about and to be able to share this interview with you all!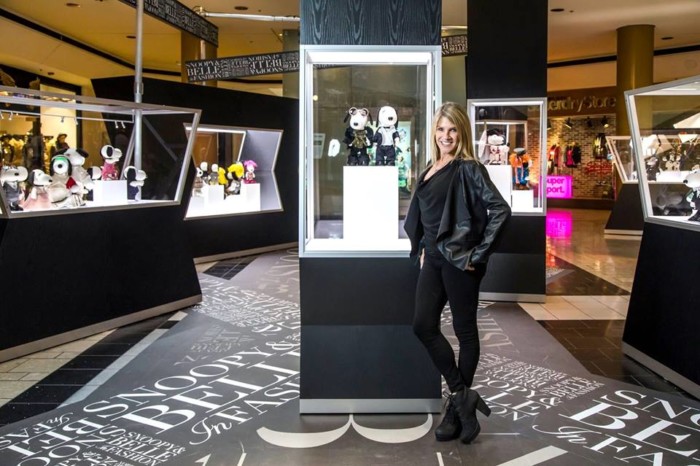 The Snoopy and Belle in Fashion Exhibit U.S. Tour will visit the following cities:
• Los Angeles/Beverly Center: February 14 – March 12
• Denver/Cherry Creek: March 17 – April 11
• Sarasota/The Mall at University Town Center: April 17 – May 13
• Nashville/The Mall at Green Hills: May 17 – June 11
• Fairfax/Fair Oaks Mall: June 23 – July 18
• New York/Brookfield Place: September 7 – October 1
Let's Discuss: What do you think about the Snoopy and Belle in Fashion Exhibit and this new way of showing Peanuts to be fashion forward and allowing people to enjoy the characters?
Disclosure: This post is part of a blogging campaign as a Peanuts Brand Ambassador. I received a promotional item as a thank you for participating. I am disclosing this in accordance with the Federal Trade Commission's 16 CFR, Part 255 "Guides Concerning the Use of Endorsements and Testimonials in Advertising."
© 2017, Tough Cookie Mommy. All rights reserved.