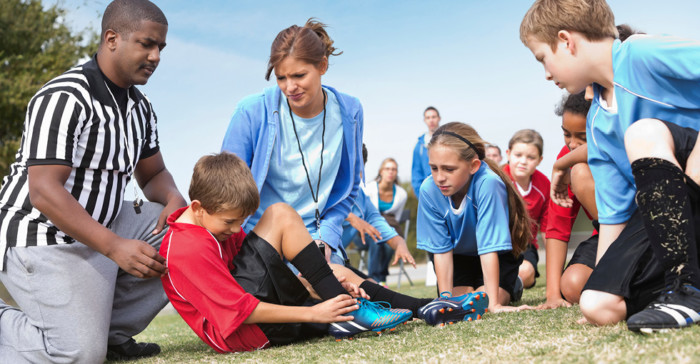 When it comes to reacting during an emergency, every second counts. This is especially true when you suddenly have to save someone's life. Believe me, as a mother of sons who play sports, I have had to deal with my share of injuries and emergencies. Having the right tools can make bleeding control more effective.
Last year, my older son sustained a serious eye injury during one of his basketball games and everyone was unprepared. The coach didn't even have ice packs in his duffel bag because he had forgotten them at home. We ended up having to rush our son to urgent care and it took the entire summer, along with many doctor's appointments to make sure his eye healed properly. In some injury cases, time is of the essence and you cannot afford to be unprepared, especially when there is bleeding involved.
Stop the Bleed kits include pressure dressings, gauze bandages, tourniquets, and other tools, along with clear, easy to understand instructions to help you in an emergency situation. North American Rescue's Bleeding Control Kits and Public Access Bleeding Control Stations offered through SSI Guardian contain essential equipment that can be used by the general public to take immediate action in stopping life-threatening bleeding.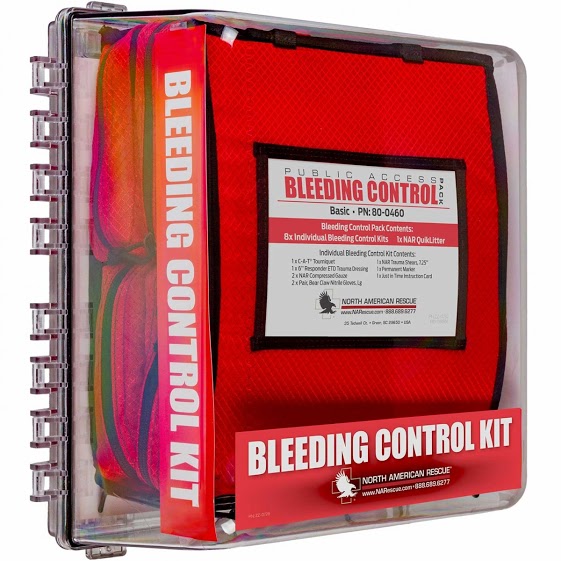 No matter how quickly First Responders arrive during any emergency, chances are that bystanders will be present at the scene first. Did you know that a person who is bleeding can bleed to death within five minutes? During that time there is nothing more important than stopping that blood loss and keeping the injured person alive until medical care is available. It's a sobering thought to realize that a person's life can hang in the balance within a matter of minutes. The difference between life and death can come down to whether the right tools are available to stop bleeding before it's too late. It's so important to have an emergency plan in place in advance!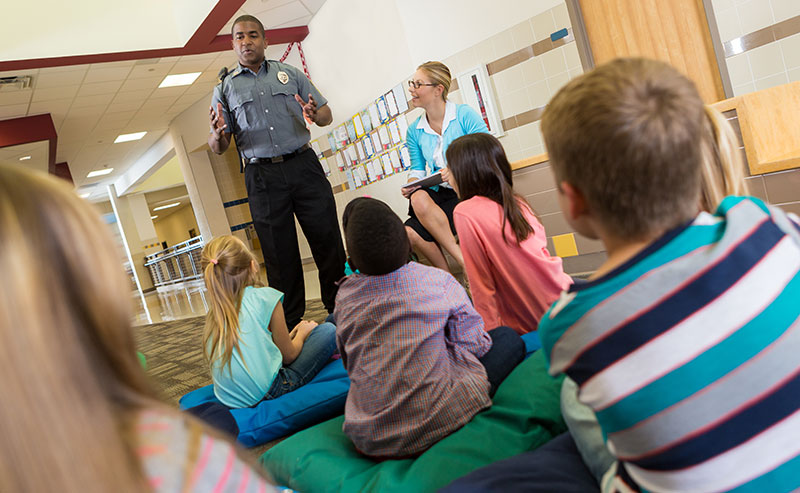 Here are some steps you can take to stop bleeding before medical help arrives:
If someone has been seriously injured, call 911 immediately.
Apply pressure with hands to the bleeding site.
Apply a dressing to the wound and press with firm, steady pressure.
Apply a tourniquet if bleeding doesn't stop. Place the tourniquet 2-3 inches closer to the torso from the bleeding.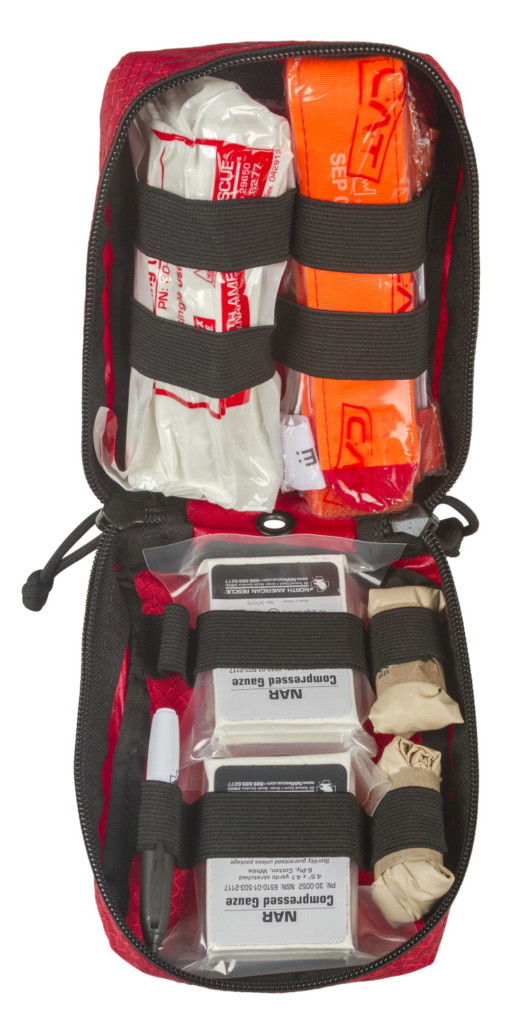 North American Rescue Public Access Bleeding Control Kit contents meet all standards established by the "Hartford Consensus." Also, they are compliant with the packing list recommended by the "Stop the Bleed" Initiative launched by the White House and the Department of Homeland Security. These kits can be useful to have at home, school, work, the mall, or even in a car or school bus.

Unfortunately, an incident involving life-threatening bleeding can occur anywhere. We cannot predict when accidents will take place but we can be prepared with immediate life-saving capability no matter where the incident takes place. North American Rescue's Bleeding Control Kits and Public Access Bleeding Control Stations offered through SSI Guardian can help you be ready for any emergency!
Let's Discuss: What are some of the steps that you have taken to be better prepared in the event of an emergency to "Stop the Bleed?"
Disclosure: This is a sponsored campaign created in collaboration with KidzVuz for SSI Guardian. All opinions are 100% my own. I am disclosing this in accordance with the Federal Trade Commission's 16 CFR, Part 255 "Guides Concerning the Use of Endorsements and Testimonials in Advertising."
© 2016, Tough Cookie Mommy. All rights reserved.