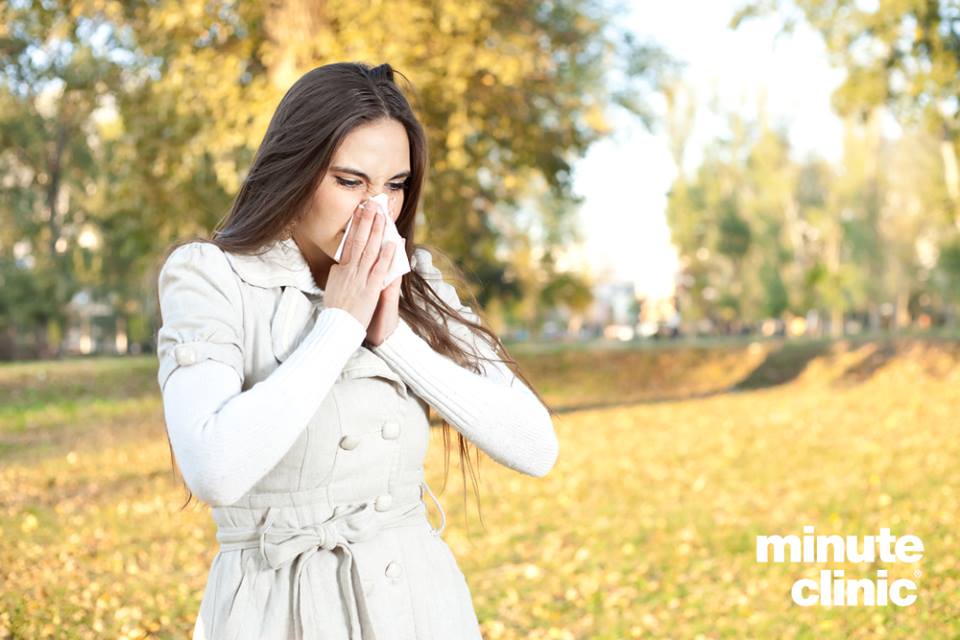 Over the past two months, my son has been sick on and off with what we though was just a back to school cold. It turns out that the change of seasons has triggered his allergies and caused him to be congested and just generally feeling miserable. Many people don't know that while a cold will typically clear up within 7-10 days, allergy symptoms can linger for weeks or even months. Believe it or not, there are more allergy triggers in the fall.
The symptoms for all allergies are the same, regardless of whether they present themselves in the spring or fall. Itchy eyes, sneezing, runny nose, headache, sinus pressure are some of the more common ones. Allergy triggers that arise during the fall include weed pollens, like ragweed and mold allergies.
Certain foods like bananas, melon and zucchini can also be a trigger for those allergic to ragweed. Dust mites are a common allergen during this time as well. When you start to close up your house when the weather gets cooler, old blankets and quilts could be hosting dust mites that can be an irritant.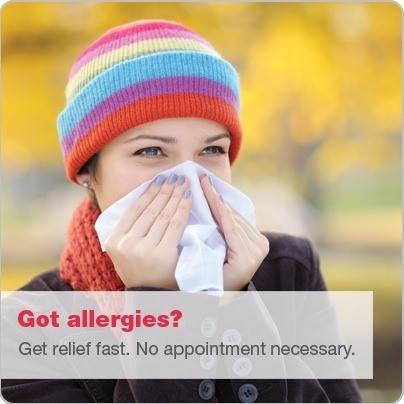 Symptoms can usually be controlled with treatment. Nasal saline, decongestants and over-the-counter or prescription antihistamines may help relieve symptoms as well. This is exactly how we have been treating our son since the onset of his allergy symptoms this fall. He is currently taking an antihistamine every morning and evening and it has greatly reduced his allergy symptoms which makes this mom very happy.
If you are struggling to feel well, see a healthcare provider. At MinuteClinic, nurse practitioners and physicians assistants can recommend the right course of over-the- counter medications and write prescriptions when medically appropriate. They can review your medical history, perform a physical exam, analyze your symptoms and decide on a treatment plan.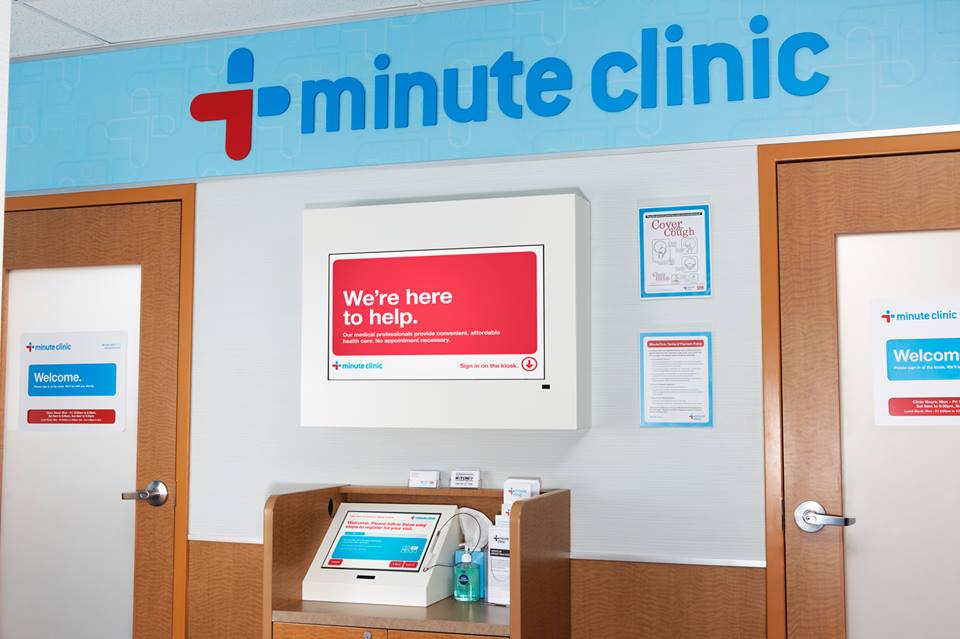 You don't have to suffer anymore from the miserable effects of fall allergies!
Find a MinuteClinic near you!
Make it a healthy fall for all and save up to $40 on brands you can trust at MinuteClinic when you visit your nearest clinic and pick up their J&J coupon book!
Let's discuss: How do you deal with seasonal allergies during the fall?
Disclosure: I wrote this post as part of my participation in a blog tour for MinuteClinic and received compensation to thank me for taking the time to participate. However, all opinions expressed are my own. I am disclosing this in accordance with the Federal Trade Commission's 16 CFR, Part 255 "Guides Concerning the Use of Endorsements and Testimonials in Advertising."
© 2016, Tough Cookie Mommy. All rights reserved.