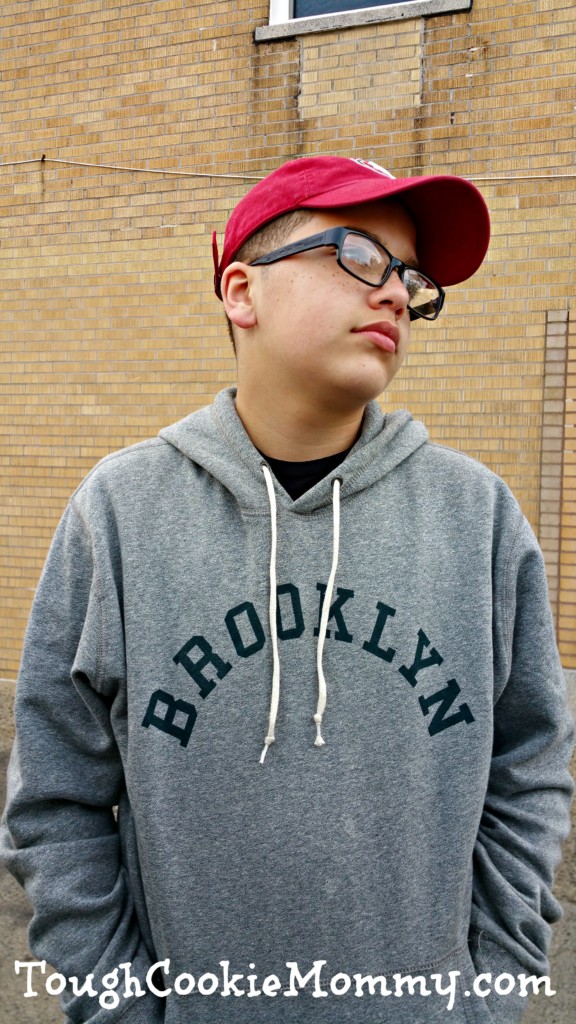 Starting the school year off on the right foot is always a very important part of the month of September for our family. That includes making sure that the kids have all of the school supplies that they need as well as ensuring physicals are up to date along with new eyeglasses. This is no easy feat since every single member of our family of four wears glasses and designer eyeglass frames can get pretty expensive.
Our boys both have their own fashion sense and color preferences so they put a lot of thought and time into choosing just the right frames that will express their individual styles. Visionworks has the largest selection of kids' frames for Back to School with the bold and bright colors that have become all the rage this back to school season.
Here are some of the current trends that they have for kids:
Fiery reds: A hue not for the shy, frames with pops of red are perfect for your fiery spirited child, who loves the spotlight and trying new things. Red says, "I'm a leader."
Bold blues: For the confident, social butterfly, reach for a pair of blue toned frames, perfect for turning heads and meeting new friends on the first day of school. Blue says, "I'm social."
Refreshing greens: Those with big imaginations who spend their afternoons playing in the backyard are just the type to rock this trend of pops of green. Green says, "I'm adventurous."
As a parent and an educator, it is really important to me that my sons' vision isn't keeping them from doing their best academically. Many parents are not aware that an annual eye exam is recommended for school age children. By adding an annual eye exam to your child's back to school routine, you'll guarantee that it will be a successful year both inside and outside the classroom.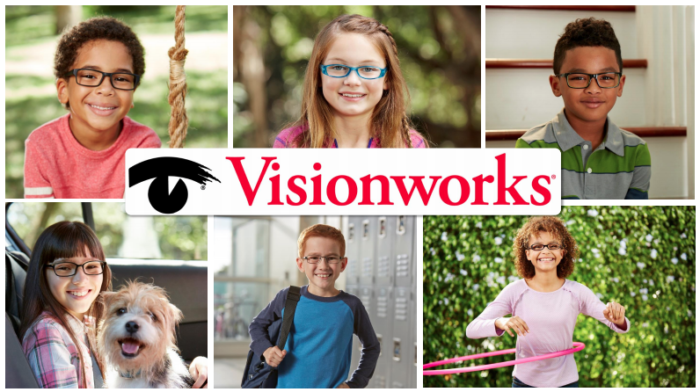 A comprehensive eye exam is conducted by an optometrist or ophthalmologist who use specialized equipment to evaluate your child's vision and eye health. Visionworks accepts hundreds of vision insurance plans but they also want all children to get annual eye exams, regardless of their financial situation. They have partnered up with Davis Vision to give away 10,000 comprehensive eye exams and complete pairs of glasses to children in need through the Let's Go See initiative.
If you don't have vision insurance or Medicaid, aren't signed up for ACA and can't afford an eye exam and glasses, or if you know of a school or organization that has children who could benefit, apply for a free voucher, or nominate a child, school or organization at www.letsgosee.net. Thanks to Let's Go See they hope to raise awareness of the importance of annual eye exams for children as part of their yearly health routine.
Click here and simply enter your zip code to find the Visionworks location nearest you. After all, every child should have a bright outlook for the new school year!
Let's Discuss: What are some of the things that you look for when choosing eyeglasses for your children?
Disclosure: This sponsored post is part of a blogging campaign in collaboration with Visionworks. All opinions are 100% my own. I am disclosing this in accordance with the Federal Trade Commission's 16 CFR, Part 255 "Guides Concerning the Use of Endorsements and Testimonials in Advertising."
© 2016, Tough Cookie Mommy. All rights reserved.