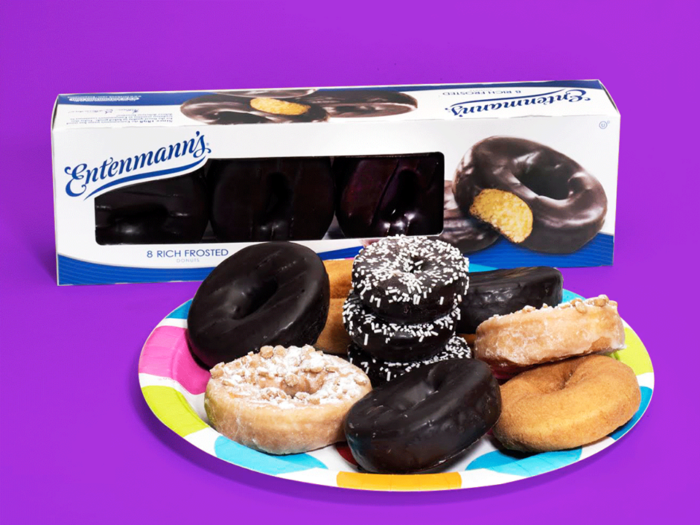 My family loves Entenmann's® donuts and, at any given time during the week, you will find them in our kitchen. Hubby and our boys love their chocolate donuts and they don't last very long when we get them because they all get in from work and school and love to dip into the box. Half of the time, I can barely get one for myself because they are all gone!
Back-to-school season is here and Entenmann's is partnering with The Great American Milk Drive, hoping to deliver 100,000 servings of milk to children and families in need across the country! After all, donuts and milk are perfect together! I can't think of a better way to support families than by providing them with milk to add to their daily nutrition needs. It's wonderful that Entenmann's is also joining this initiative and giving back to the community in this way.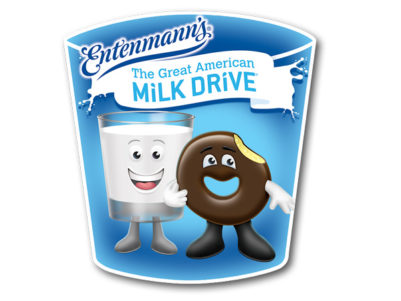 Entenmann's is proud to join The Great American Milk Drive in the "Entenmann's Donuts & Milk: Perfect Together Sweepstakes" helping deliver milk to those who need it the most. For every entry received during the Sweepstakes, one 8 oz. glass of nutrient-rich milk will be donated to The Great American Milk Drive, up to 100,000 servings. Consumers can enter to win a variety of prizes during the Facebook sweepstakes, continues through October 31st.
As part of the Facebook sweepstakes, 25 first prize winners will win a one year's supply of milk and Entenmann's donuts and 100 second prize winners will win four boxes of Entenmann's donuts. Make sure you enter the sweepstakes to be eligible to win these great prizes and also to help others who are less fortunate!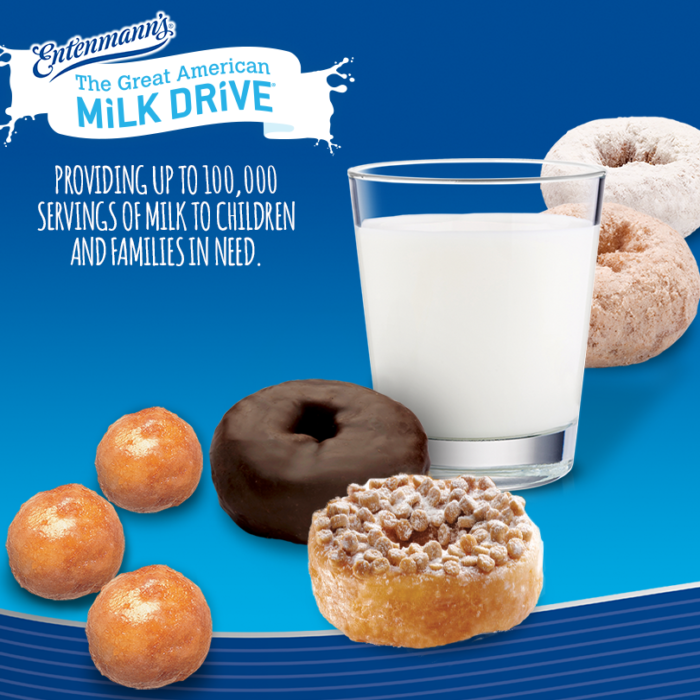 Let's Discuss: What are some of your favorite ways to give back to your community?
GIVEAWAY:
Our Sponsor is giving away one Entenmann's Milk Bottle Tumbler, Five Entenmann's Coupons valued at $7 each, and One $25 AMEX gift card to one reader of Tough Cookie Mommy.a Rafflecopter giveaway

Disclosure: I participated in this campaign on behalf of Entenmann's. I received a promotional item as a thank you for participating and to facilitate this review. I am disclosing this in accordance with the Federal Trade Commission's 16 CFR, Part 255 "Guides Concerning the Use of Endorsements and Testimonials in Advertising."
© 2016, Tough Cookie Mommy. All rights reserved.