This is a very exciting time of the year for my family and I. Ever since I was a kid, my siblings and I would post up in front of the television every four years to watch the Olympics. Sports have always been an important part of our family life, everything from basketball and tennis to American football and soccer. Since my father is from Spain and I was raised there until the age of eight, we love watching soccer and my boys love playing with their grandpa.
Thankfully, my son has had a very rewarding athletic journey. He seems to excel at all sports with basketball and soccer being his favorites. The relationships that he has forged with his teammates have been wonderful and playing sports has also contributed to raising his confidence and self-esteem. We are extremely proud of him and hope that sports continue to be a big part of his life well into adulthood. Soccer has especially been great for getting in touch with his Spanish roots and for improving his athletic performance and endurance.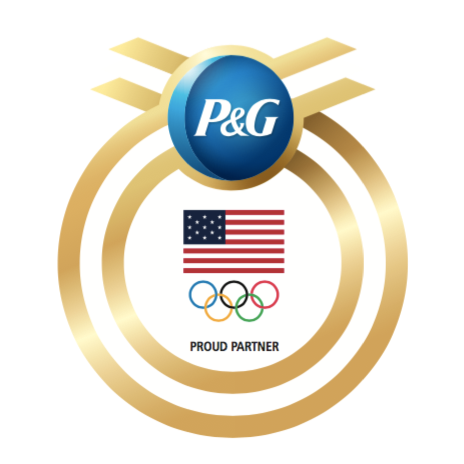 It has been an absolute pleasure watching Alex Morgan doing her thing out on that soccer field during the the Rio 2016 Olympic Games. Not only is she a fierce competitor, but she also breaks boundaries for women all over the world. No matter how she is feeling, or even if it's that time of the month for her, she goes out on that field and gives it 100% each and every single match. Her determination and endurance are inspirational to me and many other women.
Having reliable protection is key when you are a world-renowned soccer champion. Always® Infinity Pads are made with super absorbent, yet super light material called FlexFoam™ that can absorb 10X its weight. They offer amazing, 100% leak-free protection, yet amazingly are so soft and flexible that they feel like nothing. Each one fits your form and stays put for secure protection.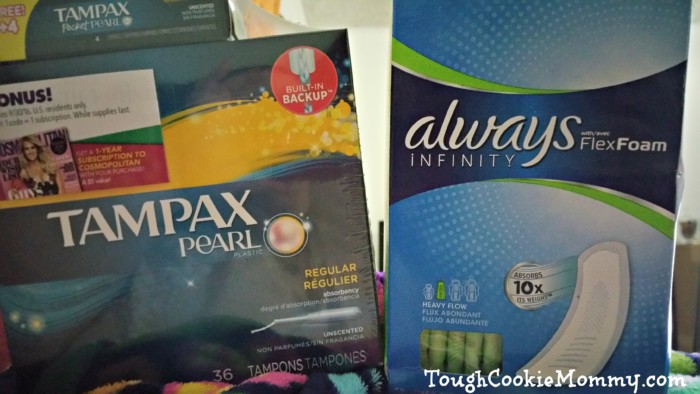 You also might be wondering how Alex Morgan can do some of her signature moves on the soccer field. Tampax Pearl Regular Tampons help stop leaks before they happen and provide protection for up to a maximum of 8 hours, even overnight! They have a unique BUILT-IN BACKUP™ Braid, which helps stop leaks by channeling them back into the core. Also, they offer FormFit™ protection that gently expands to fit your unique shape. All of this means that Alex doesn't have to worry about embarrassing leaks or stains when she does her thing out there!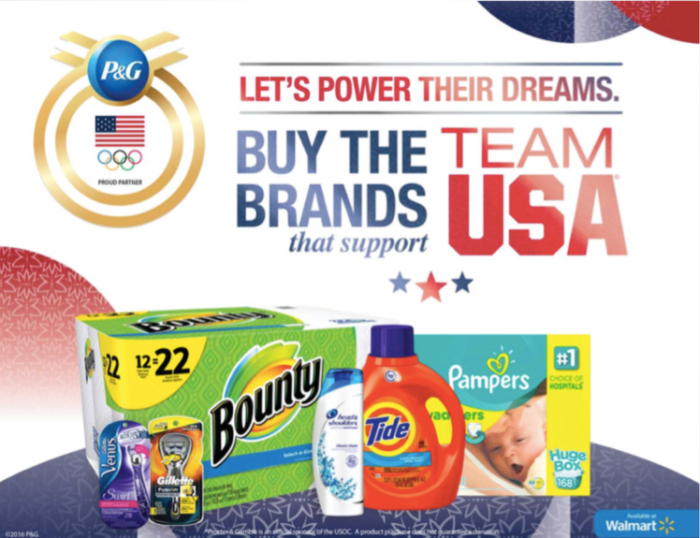 You can help support Team USA by shopping for select Proctor & Gamble products at your local Walmart. As you head there during the Rio 2016 Olympic Games, keep an eye out for the Proctor & Gamble products that are tied in with the Olympic theme. It's a great way to not only save a little money, but to invest in and fuel the dreams of future members of Team USA!
Let's Discuss: What have been some of your favorite events to watch at the Rio 2016 Olympic Games?
Disclosure: This is part of a compensated campaign with SheSpeaks and P&G. However, all opinions expressed are my own. I only recommend products or services I use personally and I believe will be "family friendly." I am disclosing this in accordance with the Federal Trade Commission's 16 CFR, Part 255 "Guides Concerning the Use of Endorsements and Testimonials in Advertising.
© 2016, Tough Cookie Mommy. All rights reserved.