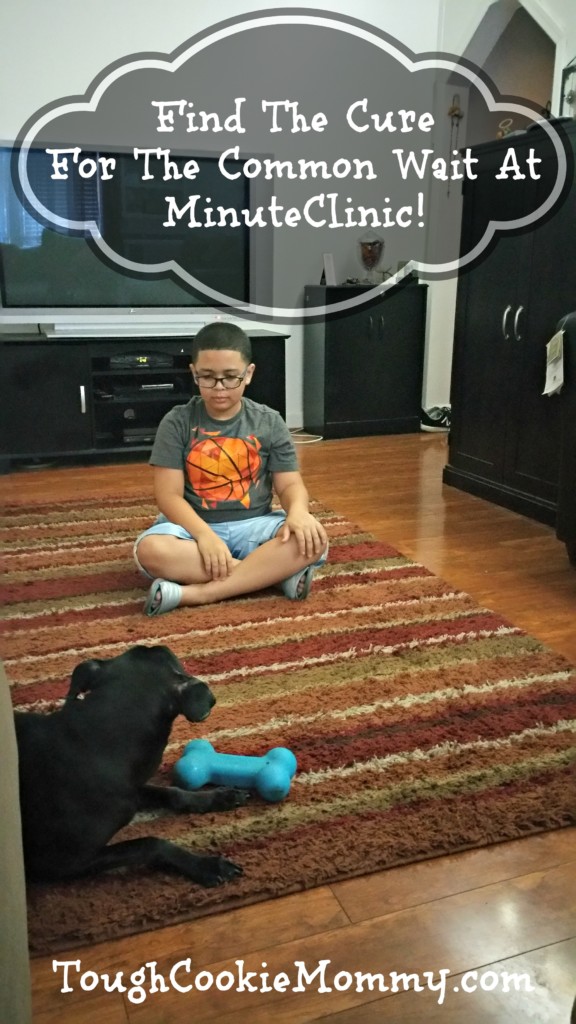 Let's face it, most of us are running around from place to place trying to get everything accomplished throughout the day. In our home, we are always juggling a number of different responsibilities so when one of us gets sick, it definitely throws a monkey wrench into the program.
These days, we want to be seen by a doctor right away so we really appreciate the convenience of being able access health care effortlessly. MinuteClinic now offers the cure for the common wait!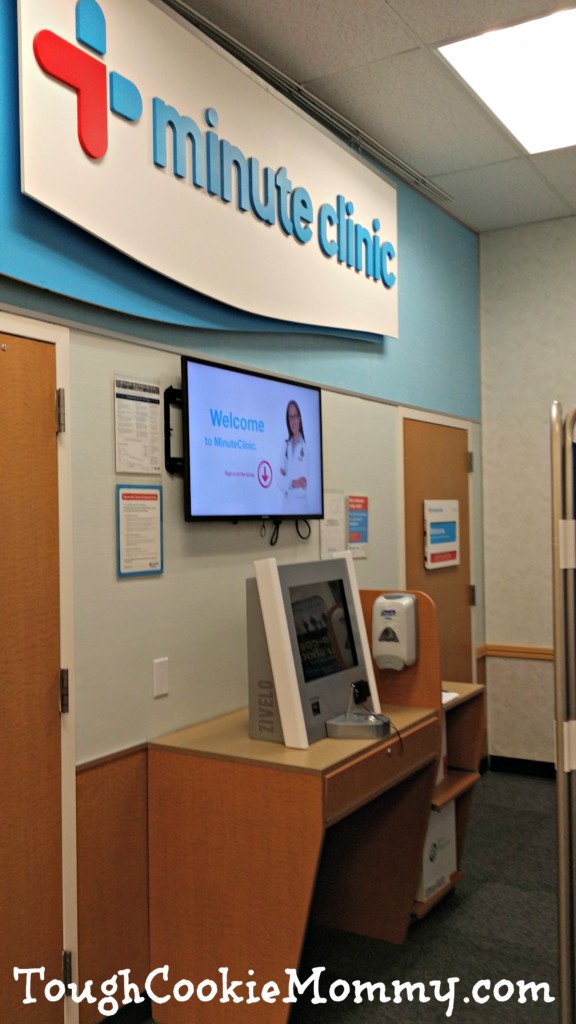 The walk-in medical clinics at more than 1,100 CVS Pharmacy stores in your state — and 32 others and the District of Columbia — have a new digital tool to curb waits and make health care more accessible and convenient.
At MinuteClinic.com, you now have the option to observe wait times and get in line ahead of time from the convenience of your computer or smartphone…all before arriving at the clinic. As you can see from the photo above, the waiting room this time as I made an appointment for my wellness visit was my very own living room.
The fact that I didn't even have to arrange childcare for my son while I made my appointment and that I won't have to wait for hours to be seen once I arrive are tremendously helpful.
CVS MinuteClinic now offers the feature to "Hold Your Place in Line." The way it works is that you can log in at CVS dot com or use the CVS app on your phone to schedule your appointment.
Here is how CVS Digital Tool works:
Use the clinic locator to select the clinic that is closest to your home or that you would like to visit.
Check out the wait times at the clinics in your area to choose the location that is most convenient for you time-wise.
Utilize the "Hold My Place" in Line button to initiate the online pre-registration.
Once you have added your personal details for the pre-registration, you'll receive a confirmation email or text message outlining your unique pre-registration code.
Arrive at your chosen clinic a few minutes in advance in order to be seen and sign in at the kiosk using the unique pre-registration code you received.
Once signed, you'll be added to line to be seen.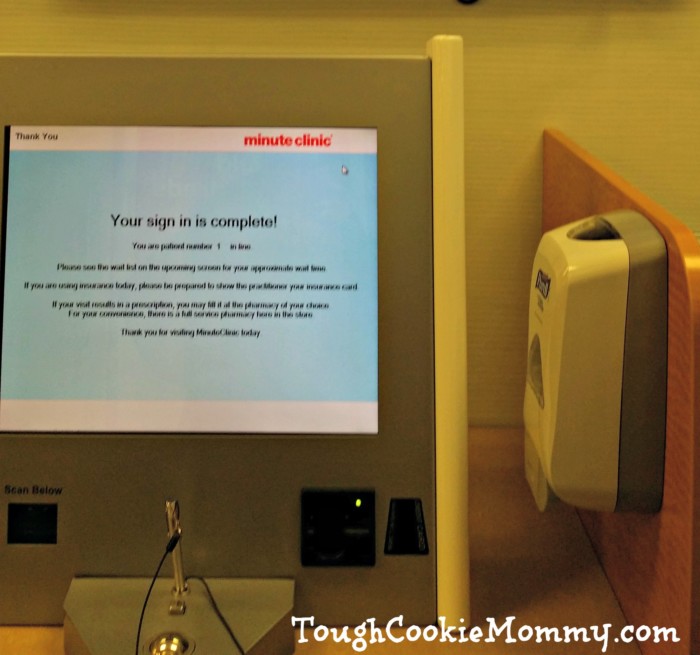 Thanks to MinuteClinic, now you can wait just about anywhere. It's the cure for the common wait!
Let's Discuss: How would your family benefit from being able to hold your place in line at the doctor's office?
Disclosure: I wrote this post as part of my participation in a blog tour for MinuteClinic and received compensation to thank me for taking the time to participate. However, all opinions expressed are my own. I am disclosing this in accordance with the Federal Trade Commission's 16 CFR, Part 255 "Guides Concerning the Use of Endorsements and Testimonials in Advertising."
© 2016, Tough Cookie Mommy. All rights reserved.