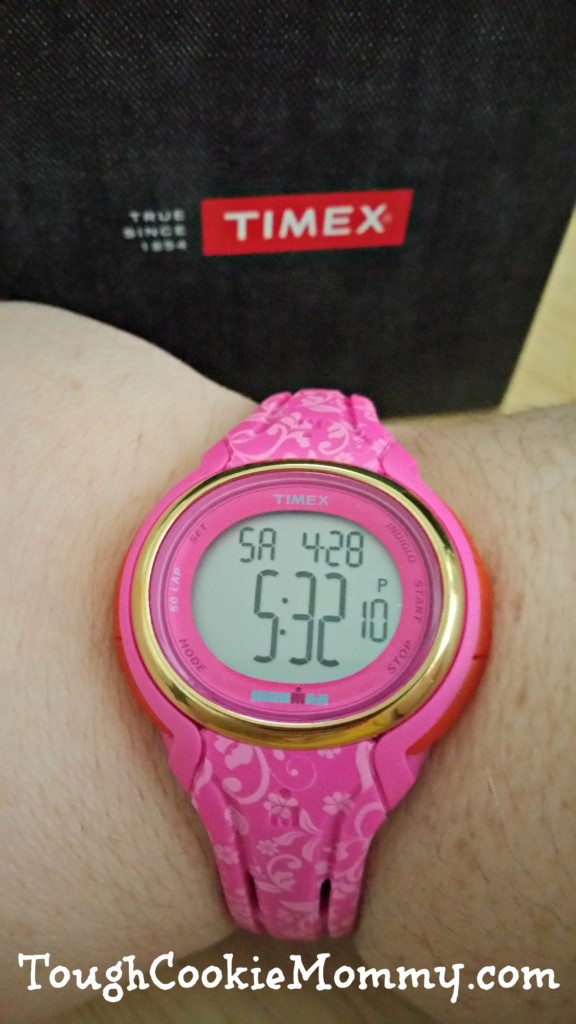 This weekend, I took my boys to the park so they could enjoy some time outdoors with their friends. As I looked around, I noticed all the other moms there with their children. It's interesting how we are all women who come from different walks of life but we are all joined together by our experiences as mothers.
Another thing that is wonderful is that there are all types of moms and they all express themselves in different ways. This is great for kids to see because it teaches them the importance of celebrating their individuality and having tolerance for others who are different from them.
Timex is the the leading watch manufacturer in the US, with a watch for every wrist. They have been helping moms keep track of time and show off their style for many, many years. I've always been a big fan of their watches because they are perfect for dressing up, dressing down, and everything in between. The best part is that their newest styles are perfect for all the different types of moms who take their kids to our local playground.
Preppy Mom

Give your preppy posh mom the gift of country club chic without the sticker shock. These Timex Weekender Fairfield watches come with interchangeable, bright striped strap options made from durable nylon. Plus, with super-slim Silver, Gold and Rose Gold faces, mom can mix and match for endless outfit options.
Fit and Fun Mom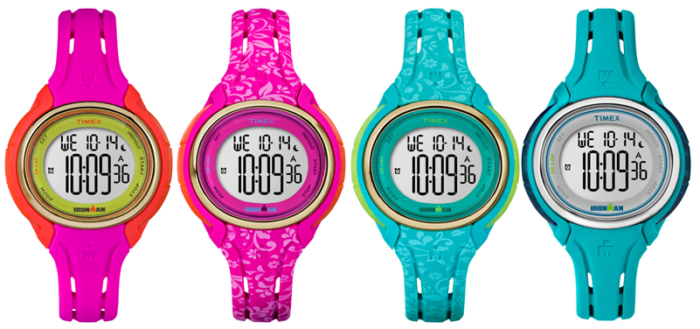 For the athletic mom, be sure to pick up the latest in sport watches with Timex's new Ironman Sleek 50. Offered in colors that pop in addition to florals, she won't have to compromise style for functionality. This water-resistant timepiece can do everything an athlete would need, from lap memory to interval timing to hydration alerts.
Chic Mom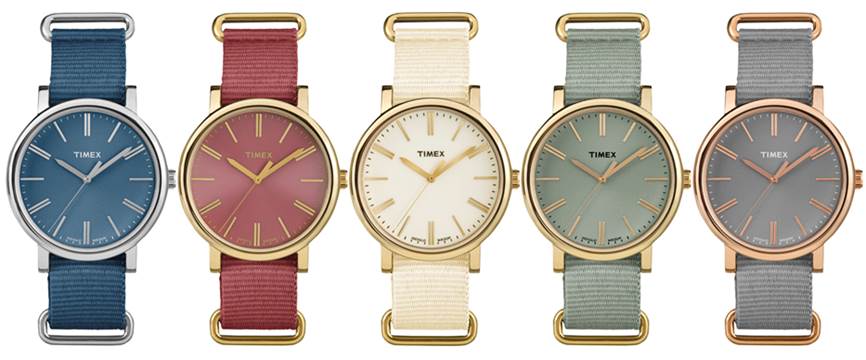 Stylish moms will love a Timex Original Tonal for its classic look with a modern twist. Its Gold-Tone Brass Case, nylon strap, and a bold face in a range of elegant colors makes it an instant favorite among fashionistas.
Haute Hippy Mom

The Timex Weekender gets a refresh that's perfect for bohemian moms. While these timepieces are offered in traditional and bright colors, the straps are reversible for a dose of floral whimsy.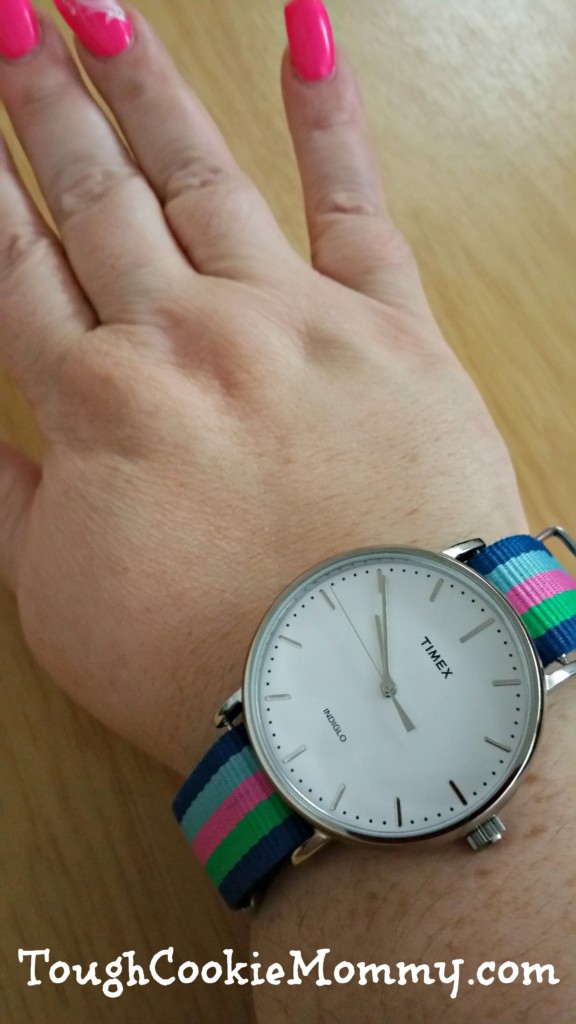 I think that I am more of a Chic Mom because I love planning what outfits I am going to wear and how I am going to match my accessories to what I'm wearing. I love that Timex has a watch to match every item in my wardrobe and that they are also reliable and functional at the same time. After all, time waits for no man, or woman!
Let's Discuss: What type of mom do you think you are and which Timex watch would be perfect for you?
GIVEAWAY:
Our Sponsor is giving away a Timex Ironman Sleek 50 Mid-Size Watch (ARV $69.95) to one reader of Tough Cookie Mommy!a Rafflecopter giveaway

Disclosure: I participated in this campaign on behalf of Times. I received a promotional item as a thank you for participating and to facilitate this review. I am disclosing this in accordance with the Federal Trade Commission's 16 CFR, Part 255 "Guides Concerning the Use of Endorsements and Testimonials in Advertising."
© 2016, Tough Cookie Mommy. All rights reserved.