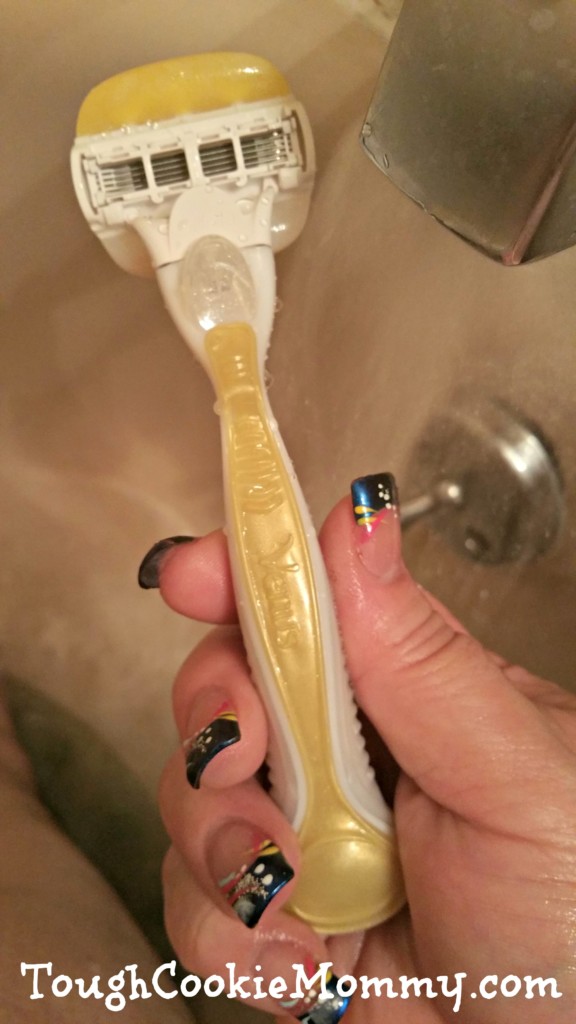 Let's be honest, Ladies, it's so much easier not to shave your legs during the winter. Even though most of us probably don't want to admit it, we enjoy going all-natural during the cold weather months when we don't really have to show off our legs. If you are like me, this is because you hate having razor bumps on your legs or cutting yourself with old or cheap razors. Luckily, I have found the solution to all my shaving problems and I choose smooth legs this summer thanks to Venus!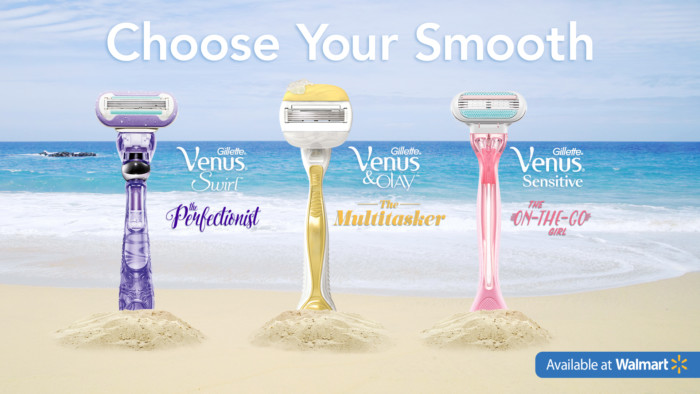 Every girl is unique – from her personality to her lifestyle to the way she carries herself. Venus created Choose Your Smooth – a way to help shoppers choose the right razor for their lifestyle. They matched three razors (Venus Swirl, Venus & Olay, Venus Disposable) with a personality based on the razor features.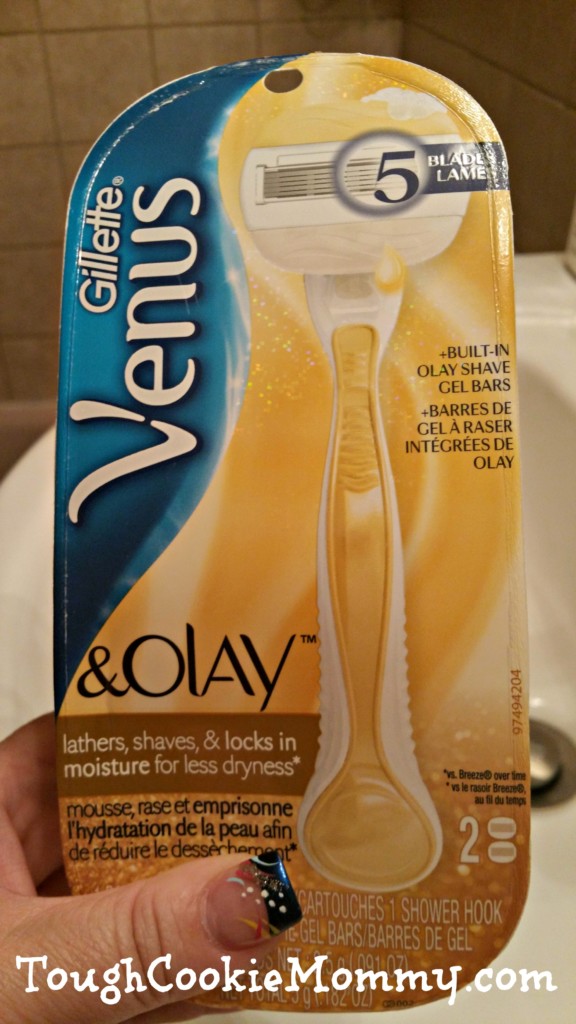 The Venus Swirl is for the Perfectionist because it leaves your legs flawlessly smooth! It has 5 contour blades and Flexiball technology that contours to every curve for flawless skin.
The Venus & Olay razor is for the Multitasker because it moisturizes as you shave – no need for shave cream! It has 5 blades and Olay Moisture Bars that release skin conditioners to help lock in skin's moisture for less dryness.
The Venus Disposable is for the On-The-Go-Girl because it's perfectly suited for the active lifestyle. Just shave, then toss it out – no need to find replacement razors! Venus Disposables give a close shave for sensitive skin and has 3 blades surrounded by soft, protective cushions. The pivoting rounded head fits easily into hard-to-shave areas.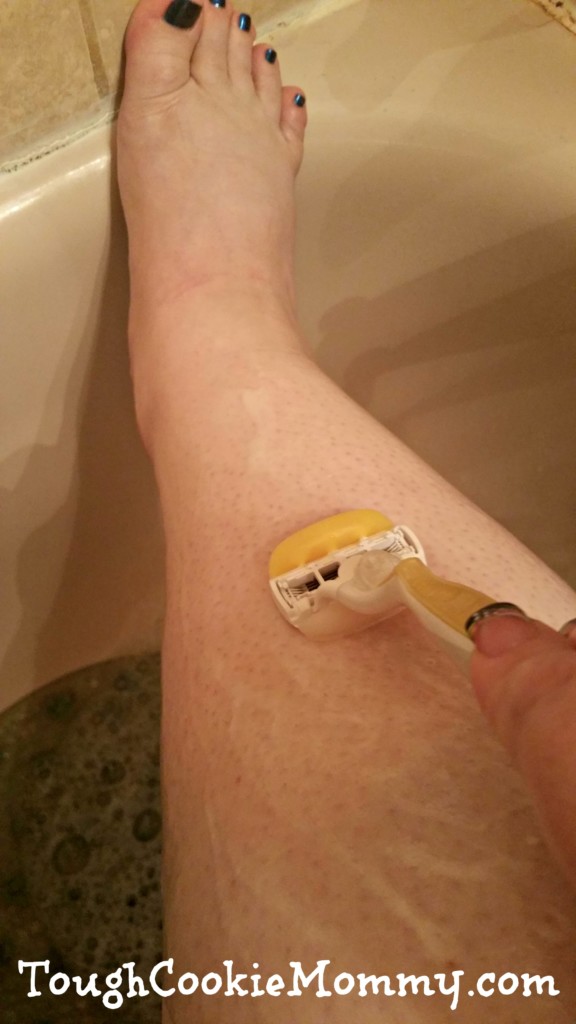 Personally, I'm a Multitasker and I'm always trying to do a million things at one time. I chose the Venus & Olay razor because I have dry skin on my legs and I hate having to look for shaving cream when I'm in a rush and need to get going. All I have to do is run my razor under the faucet and it releases all of the moisture that I need to tame these furry legs!
Walmart has the best quality razors at everyday low prices. Learn more and shop for Venus razors at Walmart.
Let's Discuss: What makes you a Perfectionist, a Multi-Tasker, or an On-the-Go Girl?
Disclosure: This is part of a compensated campaign with SheSpeaks and P&G. However, all opinions expressed are my own. I only recommend products or services I use personally and I believe will be "family friendly." I am disclosing this in accordance with the Federal Trade Commissions 16 CFR, Part 255 "Guides Concerning the Use of Endorsements and Testimonials in Advertising.
© 2016, Tough Cookie Mommy. All rights reserved.