*I wrote this post as part of my participation in a blog tour on behalf of TapInfluence and Glad and received compensation to thank me for taking the time to participate. However, all opinions expressed are my own.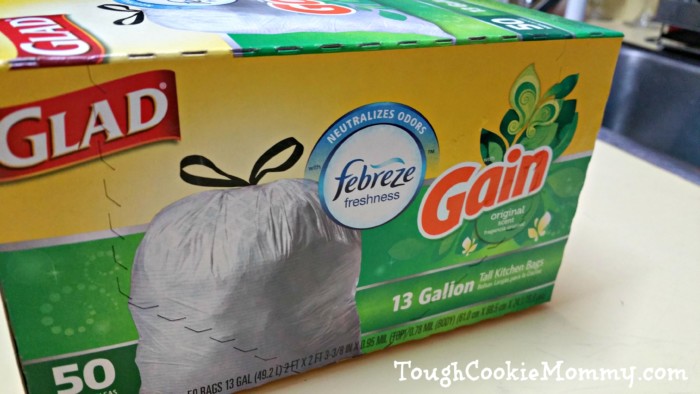 As the mother of two sons, I consider it my personal responsibility to teach them the life skills that they will need to be independent and productive members of the community once they become adults. This includes spending time with them teaching them how to take care of things around the house such as cleaning, cooking and doing laundry. Every week, we spend a family night reinforcing how to get things done in these areas and it is also a wonderful opportunity to bond and spend quality time together.
This past week, I taught my boys how to get the kitchen ready for entertaining when the whole family comes over. We love to get everyone together for the holidays and it is important to make sure that the kitchen is clean and allows us to prepare the dishes and recipes that we have loved for generations. It was such a pleasure seeing them taking pride in performing all of the tasks that need to be done in the kitchen prior to this type of celebration.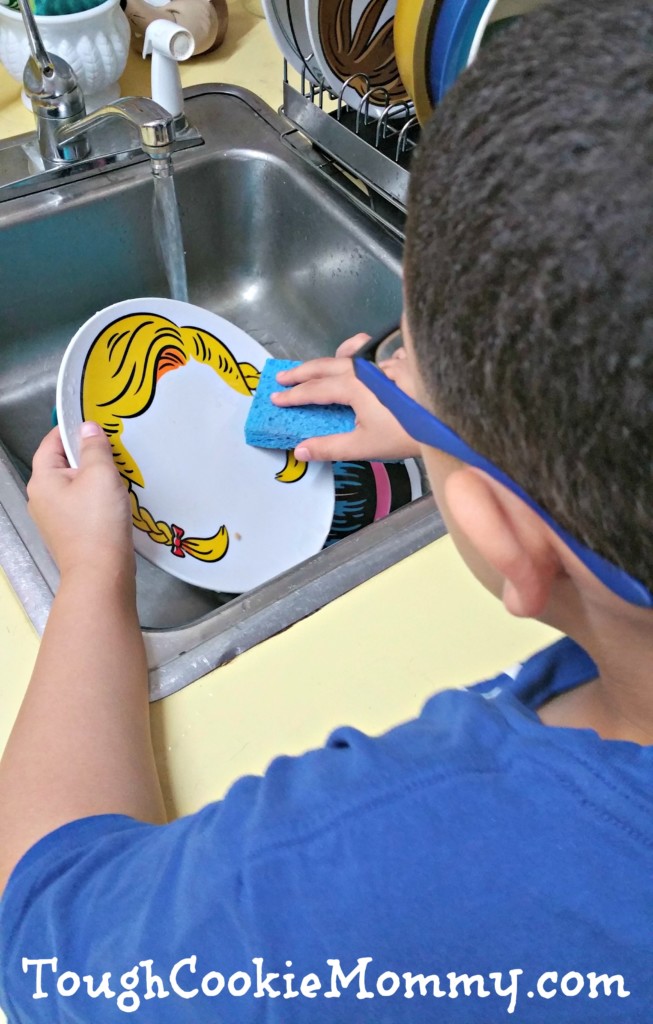 Here are some of the tips that we shared for getting our kitchen ready for family gatherings:
Make sure that all counter space is clean and sanitized in preparation for placing food that you are going to cook on them.
Wash any dishes that are in the sink so you can have that space clear for washing fruits and vegetables.
Get the cutting board ready for prepping any meats that you will be using in your recipes.
Line your kitchen garbage receptacle with Glad® OdorShield® Gain™ Original Scent with Febreze® to neutralizes odors while leaving behind the fresh original scent of Gain™.
Wash your hands often to prevent transferring germs from raw food to anything that people will be eating and ingesting.
I personally hate having stinky garbage smelling up the kitchen while we are cooking and eating together. That's exactly why we use Glad® OdorShield® Gain™ Original Scent with Febreze® kitchen bags. Not only are they available in a variety of scents, but they also have a 5-day Odor Control guarantee so I don't have to worry about our loved ones noticing the trash and having any offensive scents reach their sensitive noses.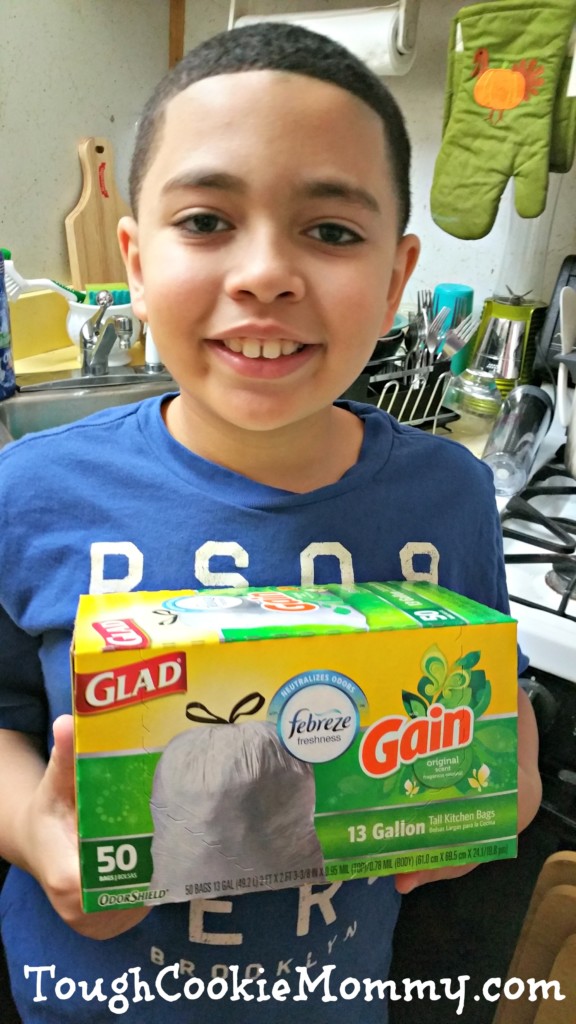 As a matter of fact, they smell so good that I don't even have to wrap trash to hide the smell before placing it in these bags. I couldn't stress enough to our boys how important having the right garbage bags is to the overall cleanliness of our kitchen. Hopefully these lessons will stay with them and they will know how to maintain their own kitchens when they have their own homes as adults.
To learn more about Glad® OdorShield® Gain™ Original Scent with Febreze® kitchen bags check out glad.com. For a limited time, you can save $2 on any one Glad OdorShield Trash Bags (15ct. and higher) by taking advantage of this COUPON. I'm excited to hear how you use these bags in your own kitchens and I'm sure you will fall in love with their fresh scent too!
Let's Discuss: What are some of the ways that you prepare your own kitchen before creating meals for family gatherings?
This is a sponsored conversation written by me on behalf of Glad. The opinions and text are all mine.
© 2016, Tough Cookie Mommy. All rights reserved.