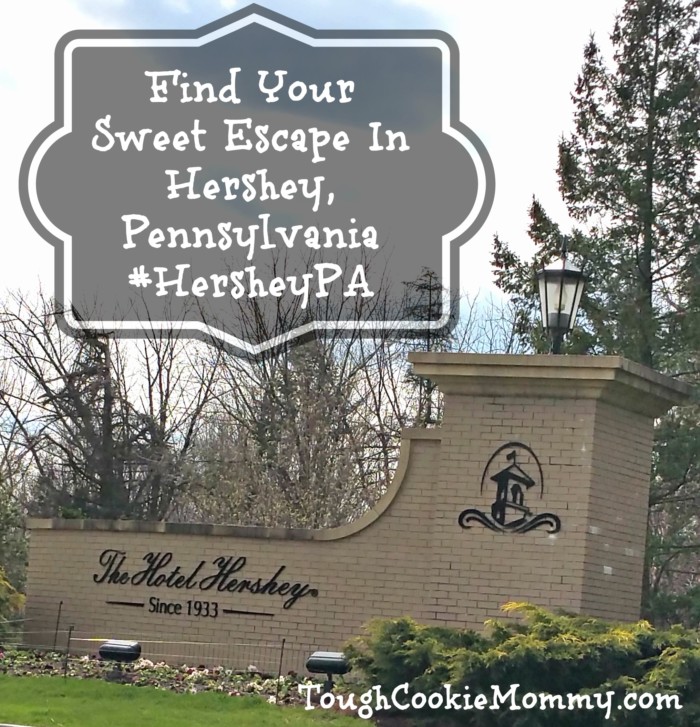 There is a reason why this blog is called Tough Cookie Mommy. Those of you who are long-time readers know that I am a New York City public school teacher by day, Blogger by night, and mother/wife/Survivor all of the time. It is very seldom that I am able to get any "Me" time, much less have the opportunity to get away for an entire weekend at Hershey, Pennsylvania all by myself!
Believe it or not, a few weeks ago, I had the distinct pleasure of heading to Hershey, Pennsylvania for the sweetest escape of my entire life! Not only did I have a wonderful time by myself, but I am over the moon excited about bringing my entire family back this summer so we can all enjoy the experience together.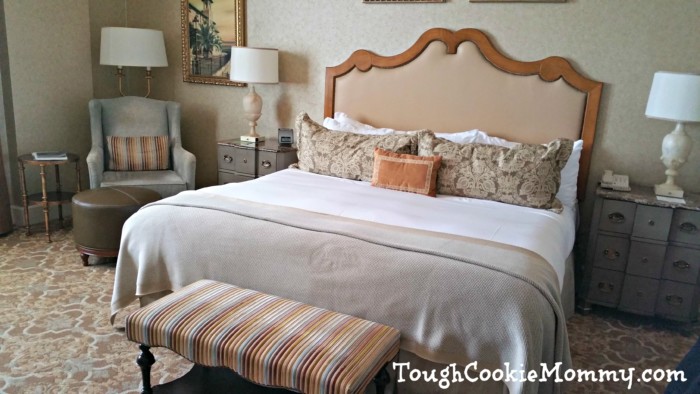 Upon arriving at The Hotel Hershey, I was immediately spellbound by its gorgeous grounds and its historic appearance as I entered the lobby for Check-In. Not only is their hotel staff pleasant and courteous, but they greet you with chocolate! How is that for service with a sweet smile? Once upstairs, my room was absolutely breathtaking with its views of the hotel grounds and fountains as well as its luxurious decor.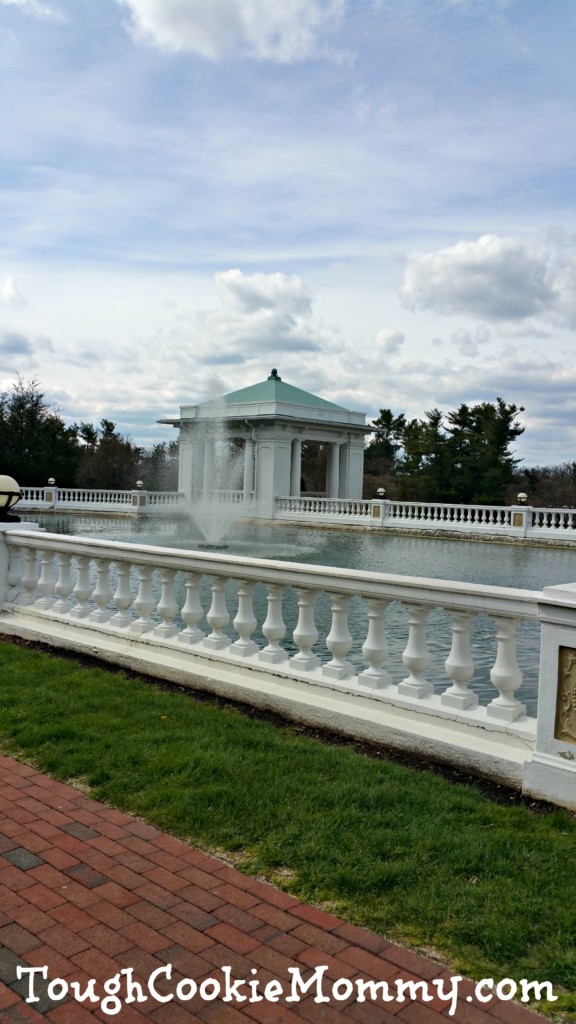 The best part is that visitors can also choose to stay at the Hershey Lodge, which is equally spectacular and will soon be boasting Hershey's Water Works-an indoor pool complex that is scheduled to open on Memorial Day weekend!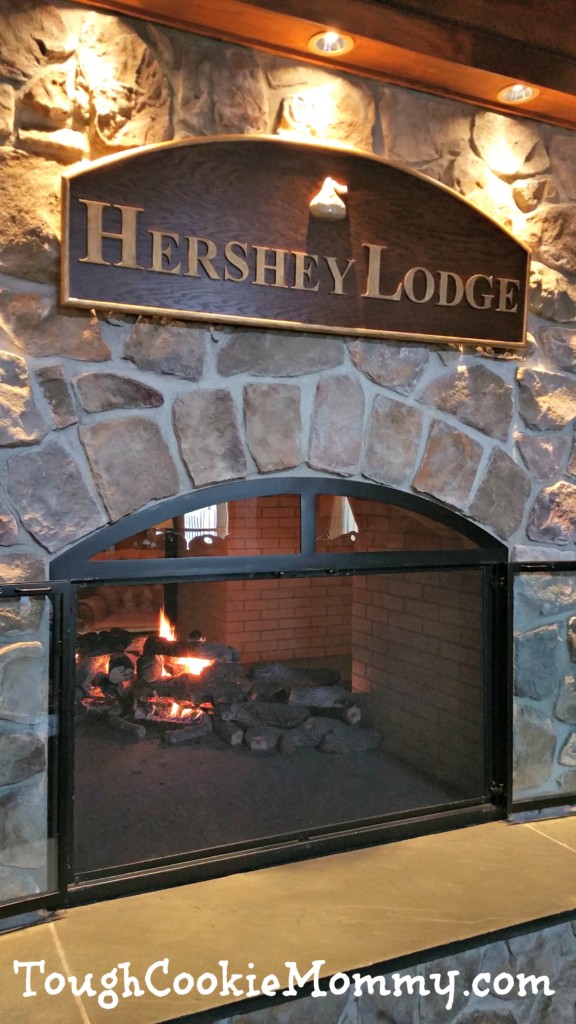 One of the highlights of my trip was visiting the Hersheypark Camping Resort. Although I have been known to "Rough it" back in the day, these days I'm all about relaxation and convenience. This resort is fully equipped to provide hardcore campers and "Glampers, " like myself, with many cabin and campsite options to choose from. Stay tuned to find out more about this beautiful resort in my next post, including some of the indoor and outdoor activities that are available there for campers!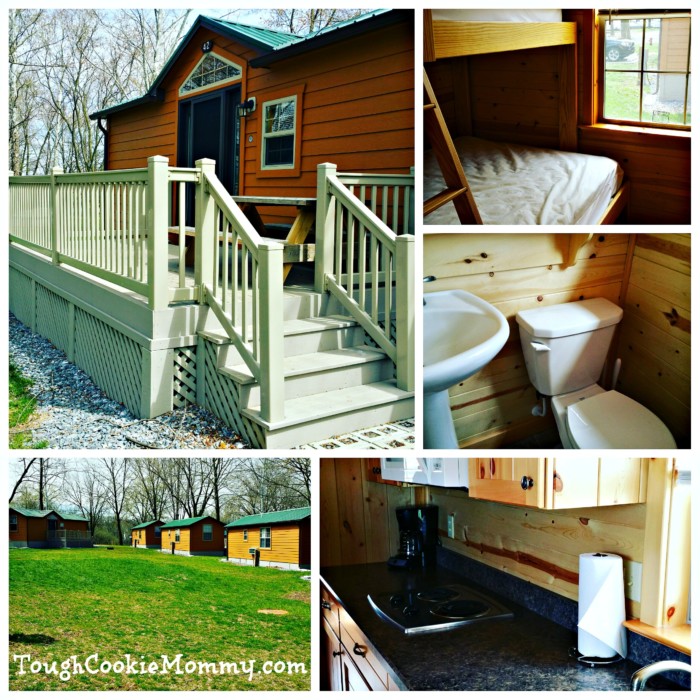 Dining in Hershey was truly delectable. If your family is like mine, you all have individual dining tastes and preferences. In many cases, some families have food allergies or even children with choosy appetites. Hershey dining establishments have taken all of these scenarios into consideration when designing their menus and dining options.
While there, I had the pleasure of eating breakfast at the Hershey Grill, located within the Hershey Lodge Resort and enjoyed the Classic Breakfast. Additionally, The Circular at The Hotel Hershey has the most delicious Sunday Brunch! The entire restaurant is designed in a circle because Milton Hershey used to dine there regularly and he disliked being made to dine in the corner and not be able to see or interact with other diners.
As an educator, one of my favorite parts of my trip was taking the Hershey Trolley Works tour. The tour allows passengers to go sightseeing through the town of Hershey and learn all about its famous and generous benefactor, Milton Hershey.
Some attractions that riders are treated to are the Milton Hershey School, the original chocolate factory, Milton Hershey's home that he shared with the love of his life, Catherine, and Founders Hall.
There is so much to learn about the historic town of Hershey and I particularly loved how all the streetlights are in the shape of Hershey's Kisses and the tour guide gave us different kinds of chocolate to enjoy during the tour.
As the warm weather approaches, I was excited to learn that Hershey Gardens will be opening The Milton and Catherine Hershey Conservatory. It will offer visitors the opportunity to learn more about nature through its indoor Butterfly Atrium and Horticultural/Educational Wings.
Not to mention that Hershey Gardens is also made up of 23 acres of flowers and plants fully blooming for enjoyment and observation. I toured the facility, which is currently under construction, and was immediately taken with how much planning has gone into making this 16,000 square-foot conservatory into the crown jewel of Hershey Gardens!
Next week, I will be sharing some of my indoor and outdoor adventures in Hershey, Pennsylvania including all the fun I had at Hersheypark and Zoomerica. I'll also be sharing other activities that you can enjoy as a family in Hershey. It's no coincidence that they call it "The Sweetest Place On Earth!"
Let's Discuss: What would be some of your "Sweetest" things to do in Hershey, Pennsylvania if you visited by yourself or with your family.
Disclosure: I received complimentary lodging, entertaiment and meals as part of a Press Trip from Hershey. As always our opinions are 100% our own. I am disclosing this in accordance with the Federal Trade Commission's 16 CFR, Part 255 "Guides Concerning the Use of Endorsements and Testimonials in Advertising."
© 2016, Tough Cookie Mommy. All rights reserved.