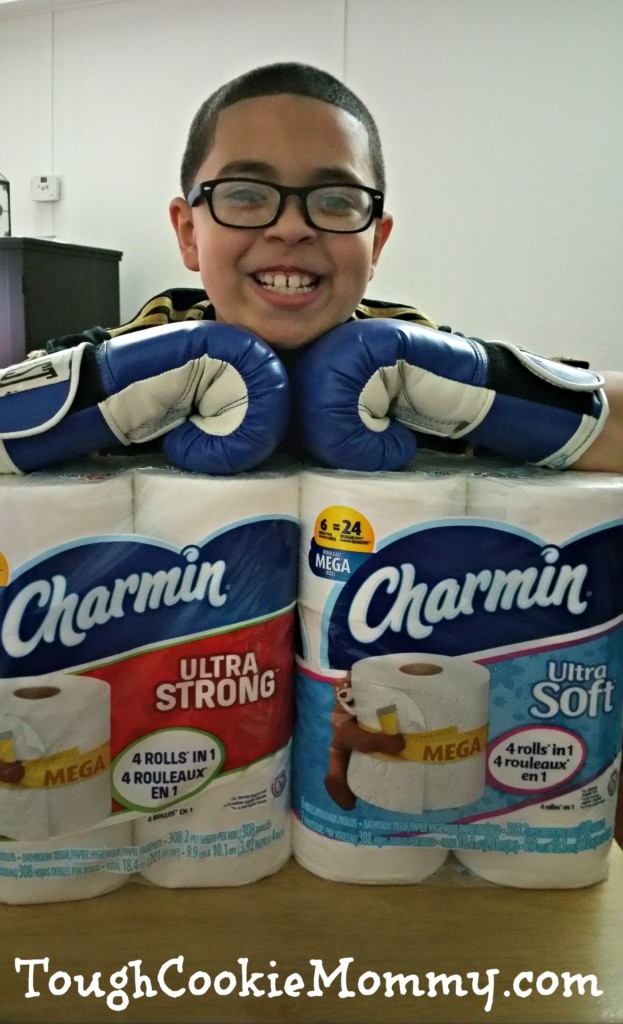 This past week, we have had our share of bathroom mishaps including my husband having to rebuild our toilet tank because the flushing mechanism was not functioning properly. Now that this problem has been resolved, I have been focusing my attention on choosing the perfect toilet paper to go along with our "New" toilet. You all know that our home's preferred toilet paper brand is Charmin but they offer an Ultra Soft and an Ultra Strong variety, decisions, decisions!
In the normal scheme of things, you might wonder why this is such a monumental decision but I am here to tell you that choosing the right toilet paper can literally change your life! This is especially true in our home where my husband thinks that he is the ultimate toilet paper connoisseur. He swears that he has the whole "folding" technique down and that my preference for "sprunching" is inferior.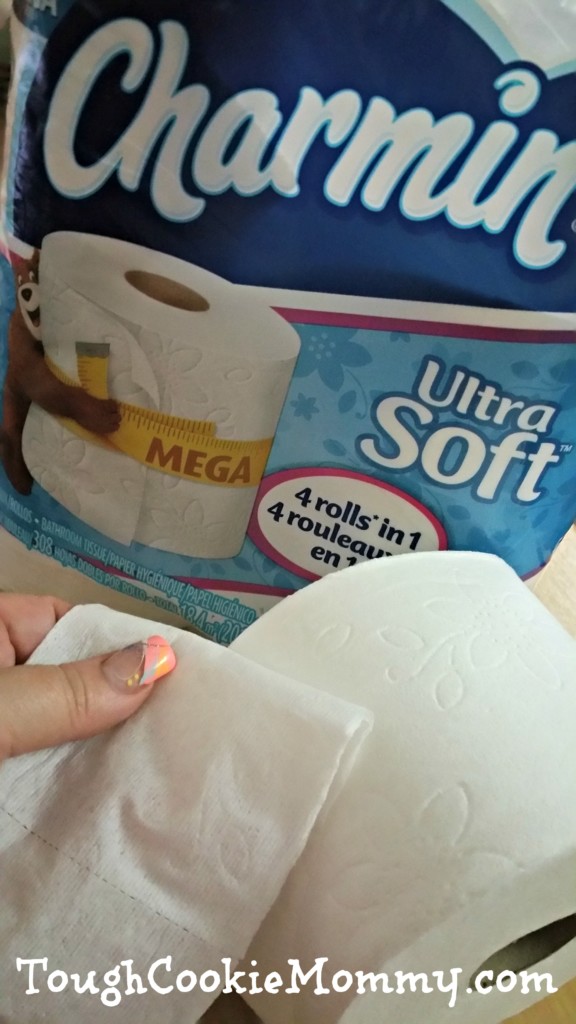 So let's get down to the nitty gritty! I'm sure you are all hanging off the edge of your seat waiting to hear which Charmin toilet paper I chose between the two options. Drumroll please… My decision was actually based on my personal hygiene preferences. Since I am a spruncher, I feel like I tend to clean vigorously and thoroughly to make sure that I am fully clean when I go to the bathroom. As a result, I think that the Charmin Ultra Soft would be softer and kinder to all of our bottoms.
Not only is Charmin Ultra Soft full of visible comfort cushions, but it is also soft and absorbent so you can use 4x less than other brands. This is one instance when I'm all for embracing my softer side! But don't just take my word for it, visit Charmin's Facebook Ratings and Reviews sweepstakes and leave a review of your experiences with Charmin Ultra Strong OR Ultra Soft! Your review qualifies you to be entered for a chance to win a year's supply of Charmin!
Let's Discuss: Is your family Team Charmin Ultra Strong or Team Charmin Ultra Soft and why?
Disclosure: This sponsored post is part of a blogging campaign in collaboration with Charmin. As a Charmin Influencer, I received a promotional item as a thank you for participating. I am disclosing this in accordance with the Federal Trade Commission's 16 CFR, Part 255 "Guides Concerning the Use of Endorsements and Testimonials in Advertising."
© 2016, Tough Cookie Mommy. All rights reserved.