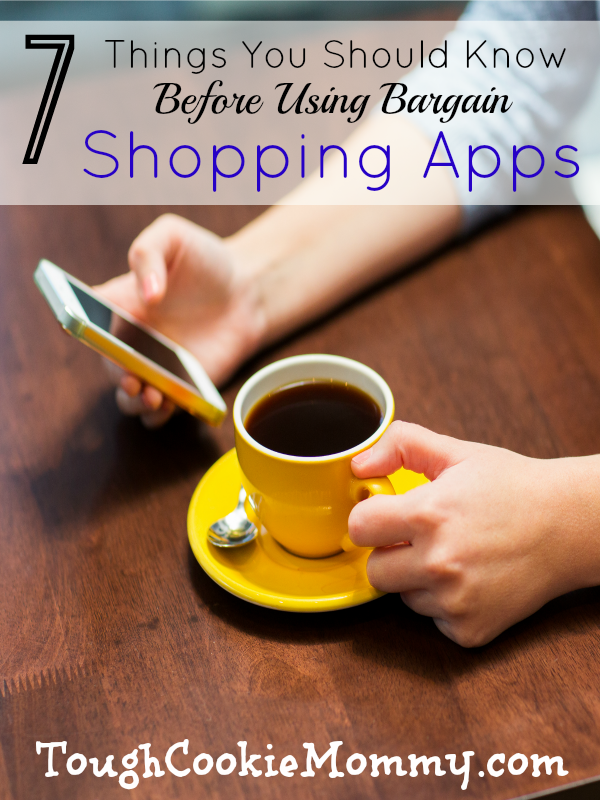 You might have seen those discount shopping apps out there, the ones like Wish that promise you fantastic deals for just pennies on the dollar. And while many people love these budget shopping apps and the bargains they find, there are a few things you should know before you click the checkout button. Take a look below at 7 things you should know before buying from a discount shopping app, so you can be sure you are being a smart consumer and getting the best value for your money.
1. They charge shipping per item.

Most shopping sites such as Amazon or Old Navy charge you a flat shipping fee. When you buy products from bargain shipping apps, you typically pay per item. That means if you buy 7 items, you will pay shipping 7 times. Be sure you know what the shipping charges entail so you don't get stuck with surprises.
2. Shipping can take at least one month.

Most of these bargain shopping apps are ran overseas, so you will need to be patient once you order. Items can take up to 6 weeks to be delivered, and in some cases more, so think about how much of a hurry you are in before you snag that deal.
3. Sizes run small.

With most of the overseas bargain shopping apps, sizes run quite small. If you normally wear a medium, you may need to order an extra large. Be sure to read any measurement info that is provided so you can be sure you order a size or even two up if you need to. You would hate to get stuck with the wrong size!
4. Returns may be tedious.

Be sure you really like what you are ordering, because returns can be tedious. In some cases returns aren't even accepted, and if they are you might be spending more to ship the item back than what you paid for it. Read all fine print in regards to returns so you know what you are getting into.
5. Items may vary from the picture.

Most of these bargain apps will tell you in the fine print that what you receive may look slightly different than the main photo. Decide if you are willing to take this chance and get an item that may not be as high of quality as shown or even a slightly different cut/style. This tends to be one of the biggest complaints of apps such as this.
6. If you see something you want, it might be limited in stock.

Deals on these bargain apps tend to be temporary. Be sure you grab something if you like it as there tends to be limited quality. Even waiting another day can mean losing out on a deal, which results in the impulse shopping these sites count on. Shop smart, but know a good deal doesn't last long.


7. Items may not ship altogether.

For many of these deal apps, the products are outsourced from various sellers. Because of this, you might get your items at different times. If ordering multiple items, keep this in mind especially if giving these items as a gift or intending to use them altogether. Different sellers means different shipping times, so be prepared for that.
There is nothing wrong with some bargain shopping, just keep these 7 things you should know before buying from a discount shopping app your consideration. They will help you make smart buying choices and get the most value you can!
© 2016, Tough Cookie Mommy. All rights reserved.