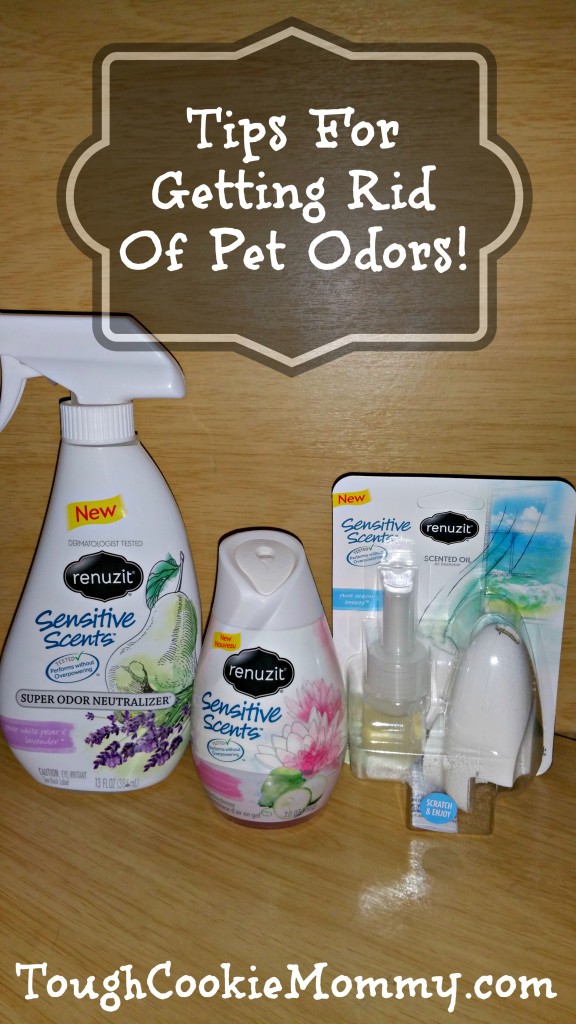 If you are a pet owner, you know that it can sometimes be difficult to keep the house smelling fresh in between cleanings. Of course, pets are a wonderful addition to any family but they also come with their own unique scents and some of them are not very pleasant. Although our dog is not that big, I have noticed that sometimes when I get home in the afternoon, I can smell him throughout the house.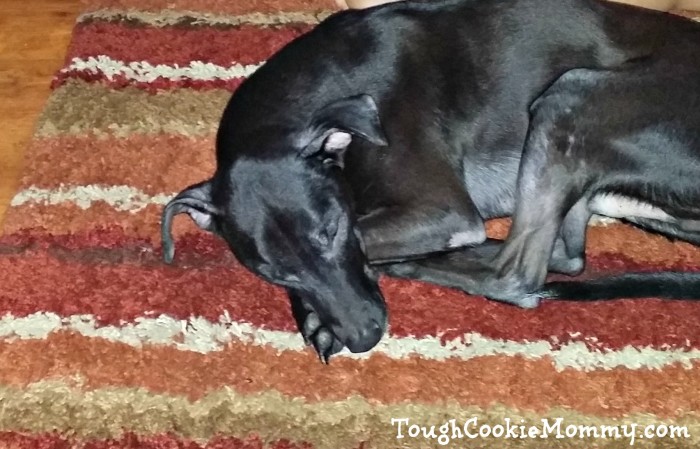 Recently I have been experimenting with different air fresheners to see if I could get a handle on our dog Onyx making the whole house smell like dog when we are away at work and school during the day.
However, since our younger son has asthma, I have to be careful that he doesn't react adversely to the strong scents that they give off. That is exactly why I fell in love with Renuzit Sensitive Scents. Each scent has been specially formulated and lab-tested to ensure effective, long-lasting and pleasing scents without overpowering sensitive noses.
Here are some other tips for getting rid of pet owners:
Use vinegar to get rid of smelly pet odors and other lingering pet odors around the house. You can fill an empty spray bottle and use it all over the house.
Baking soda makes a great dog smell remover. All you have to do is sprinkle it over couches and rugs and let is sit overnight. The next morning just vacuum it all up for a fresh smell everywhere.
Simply remove couch cushion covers, pillow cases and throws and add them to the laundry pile for a good wash. If you do this regularly, you can really keep your whole house smelling fresh and clean most of the time.
Renuzit Sensitive Scents can also fill your home with pleasant and welcoming aromas. They can be enjoyed in multiple ways and they allow you to experience long-lasting freshness without being too strong.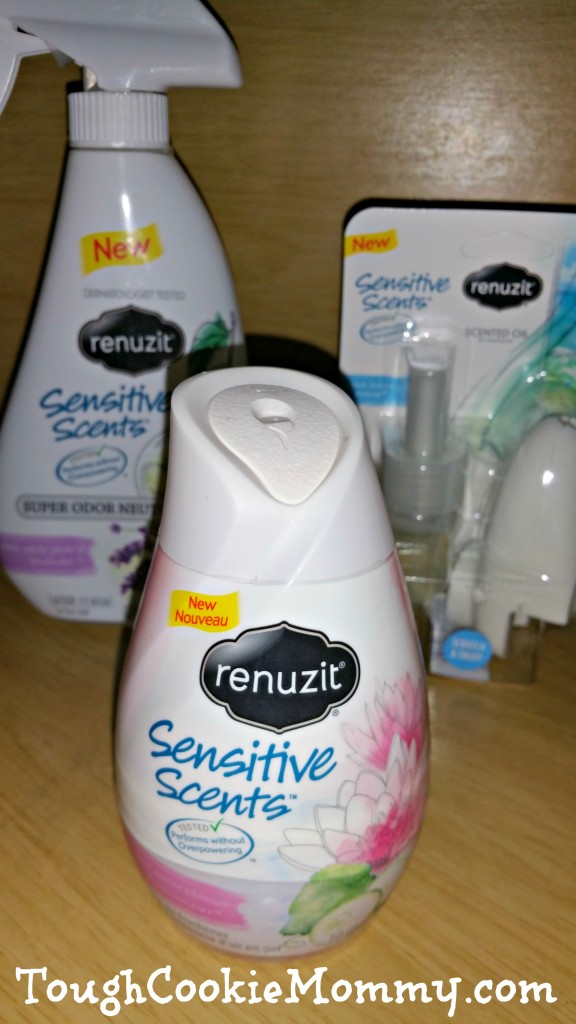 Their adjustable cones are perfect for small spaces and they can last up to 4 weeks. Renuzit Sensitive Scents Scented Oil Refills
universally fit into any Glade or Air Wick oil warming unit so you can experience their scented oil. We personally love their deodorizing Trigger Spray because it neutralizes tough pet odors, musky fabrics, and other unpleasant smells with immediate spray action.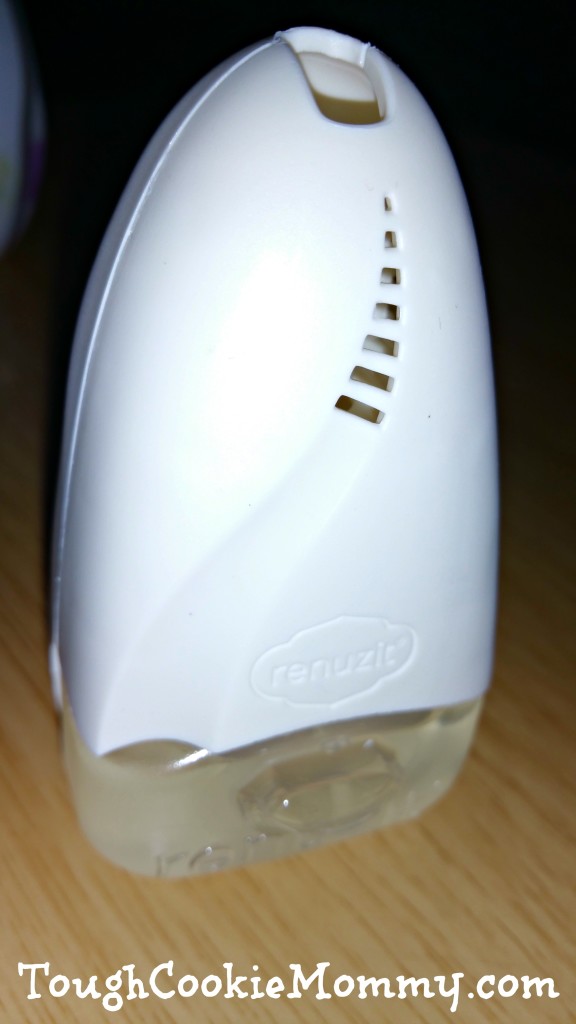 You can now fill your home with the pleasing aromas that you desire and still love and nurture your furry friend as a member of your family!
Let's Discuss: What are some of the ways that you get rid of pet odors in your home?
GIVEAWAY:
Our Sponsor is giving away one Renuzit Sensitive Scents (via a $5.00 Value Coupon) to Two (2) readers of Tough Cookie Mommy!a Rafflecopter giveaway

Disclosure: I participated in this campaign on behalf of Renuzit as a Social Insider. I received a promotional item as a thank you for participating and to facilitate this review. I am disclosing this in accordance with the Federal Trade Commission's 16 CFR, Part 255 "Guides Concerning the Use of Endorsements and Testimonials in Advertising.
© 2016, Tough Cookie Mommy. All rights reserved.