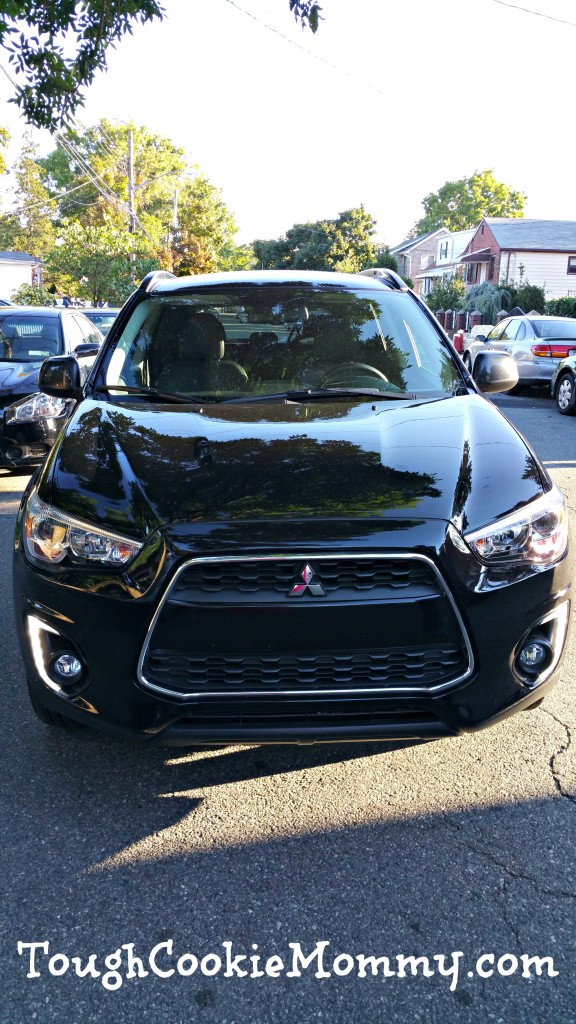 I am so excited that Sunday is the first day of spring! It just so happens to also be my husband's birthday so it's a special day for two reasons. This past winter, we had one of the worst blizzards in the history of New York City. As we were buried in snow, all I could think about was cruising around in the warm weather and enjoying feeling the sun on my face. Back then, it seemed like sunshine was a distant memory but now that we are headed into spring I am feeling hopeful about finally being able to enjoy some time outdoors.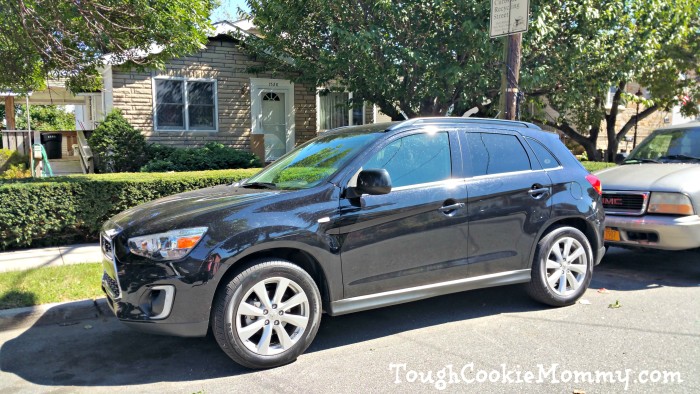 Recently, I had the opportunity to spend some time driving the Mitsubishi Outlander Sport and I realized that it is the perfect car for enjoying during the spring and summer. Not that it isn't an awesome vehicle to enjoy all year long, but when you are driving a car that boasts an amazing panoramic sunroof, you want to be able to look up through it and see nothing but blue skies. For those of you who are night owls, it also floods the entire cabin with the moon's rays at night allowing your passengers sitting in the backseat to enjoy the view.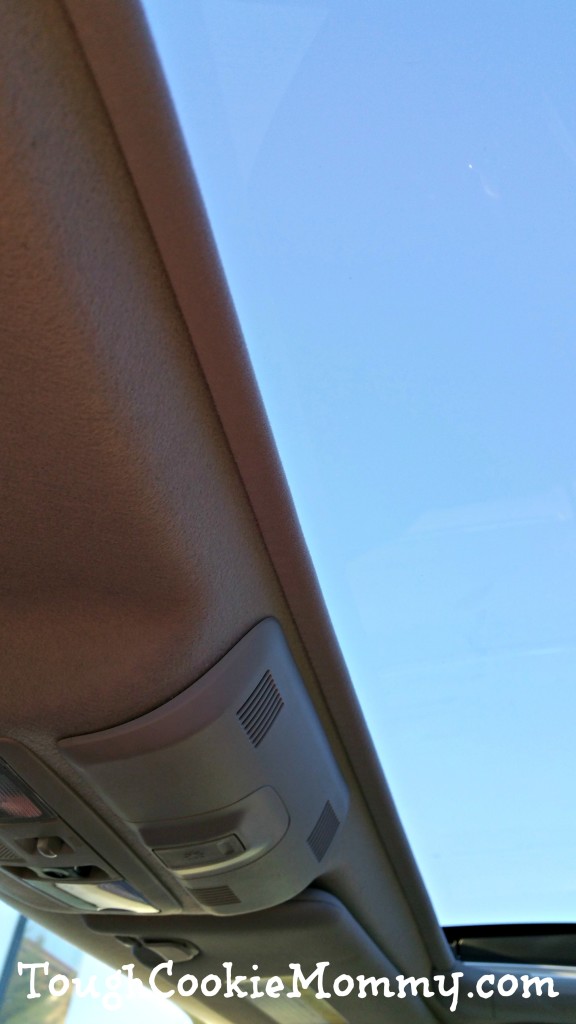 As a person of shorter stature, or what I like to refer to as "fun sized," I really appreciated that the Mitsubishi Outlander Sport allowed me to elevate the driver's seat to a comfortable position where I was able to see clearly all around me. This is a welcome adjustment compared to other hatchbacks or SUV's that often make it difficult for me to be able to safely and comfortably adjust my driving position. My husband liked the tilt-telescopic steering wheel because he is really tall and likes being able to sit in the driver's seat without having his knees hitting the steering wheel.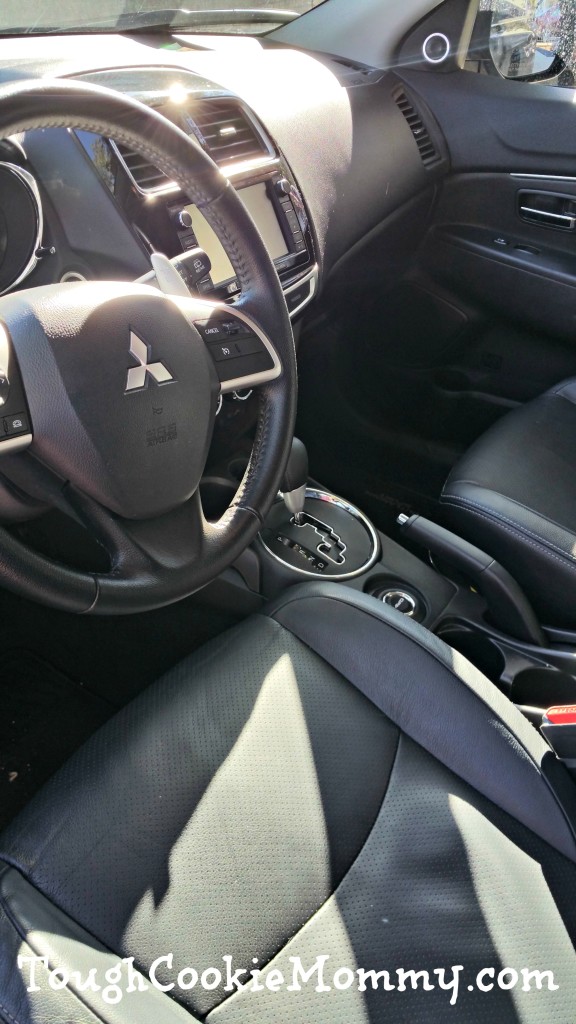 Let me tell you about the interior of the Mitsubishi Outlander Sport! If you are looking for a sleek and elegant dashboard and design, this car has what it takes. I loved the dark leather seats and how soft and inviting they were to sit in. Additionally, I was extremely impressed with the rear cargo room and how much leg room there was in the backseat. We have two growing boys, ages 12 and 10 who play basketball, so we have to take space into consideration when we are buying any vehicle.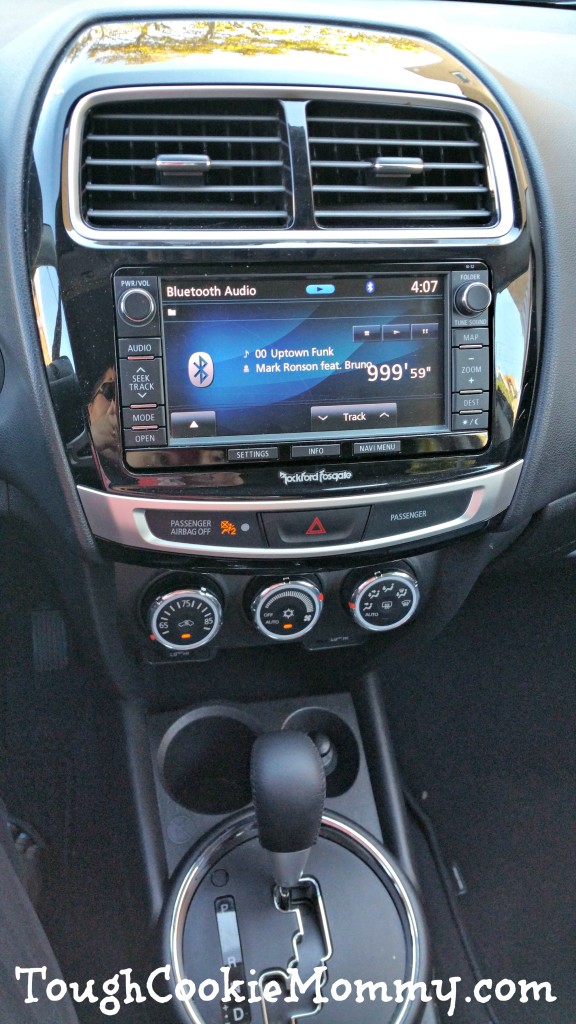 The Outlander Sport comes with standard stability control, anti-lock brakes and seven airbags including front, front-side, driver-knee and full-length side-curtain. In government crash tests, it received four stars out of five overall. For families like ours, knowing that our most precious members are protected while driving around in the Outlander Sport is an added bonus to all of its other features.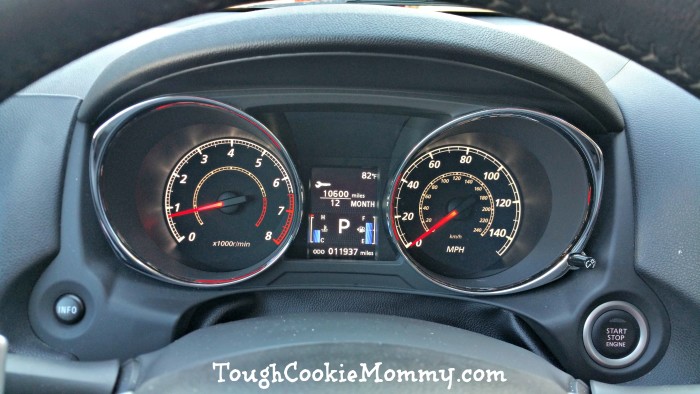 Make sure you visit Mitsubishi to explore all of the exciting features of the Outlander Sport as well as their cars, crossover SUVs and electric cars. This spring, chase your next big adventure and make your drive a sport!
Let's Discuss: Why do you think the Mitsubishi Outlander Sport is perfect for creating family memories this spring?
Disclosure: This is not a compensated post. I received a Mitsubishi Outlander Sport to test-drive for the purposes of writing this review. All opinions are 100% my own based on my experiences with this vehicle. I am disclosing this in accordance with the Federal Trade Commission's 16 CFR, Part 255 "Guides Concerning the Use of Endorsements and Testimonials in Advertising."
© 2016, Tough Cookie Mommy. All rights reserved.