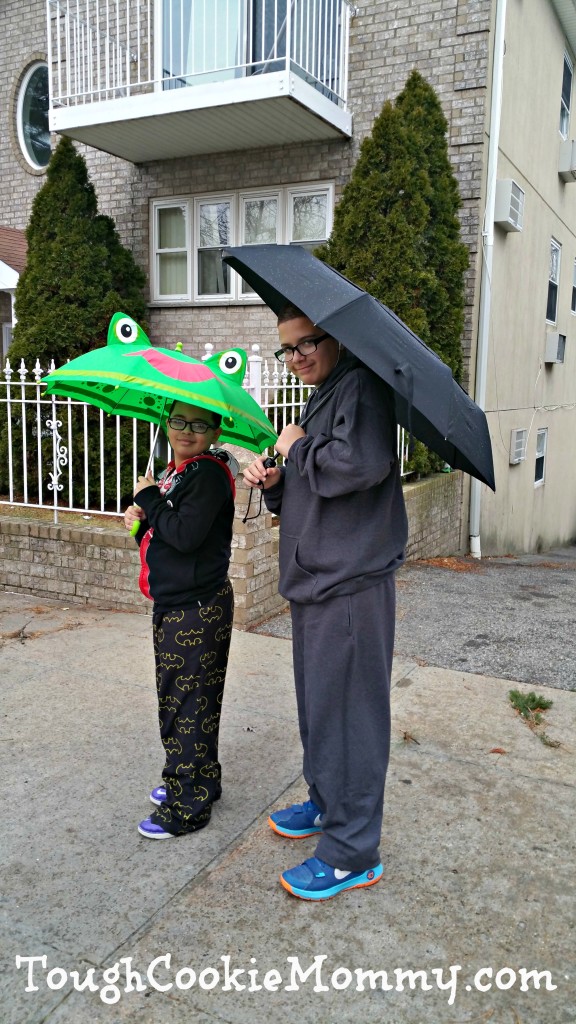 The whole country is getting ready for what may well be a long RAINY winter – courtesy of El Nino. With temperatures expected to range a bit above normal, much of the usual snowfall may be coming down in liquid form. Not to worry – ShedRain has you covered!
My ten year-old son loves taking an umbrella with him when it is raining outside but he always manages to damage his umbrella or leave it somewhere and lose it. ShedRain has new critter umbrellas that prevent pinched fingers when opening and closing, making them easier and safer to use for kids. Critter umbrellas also feature plastic tips and a plastic top cap that eliminates sharp edges.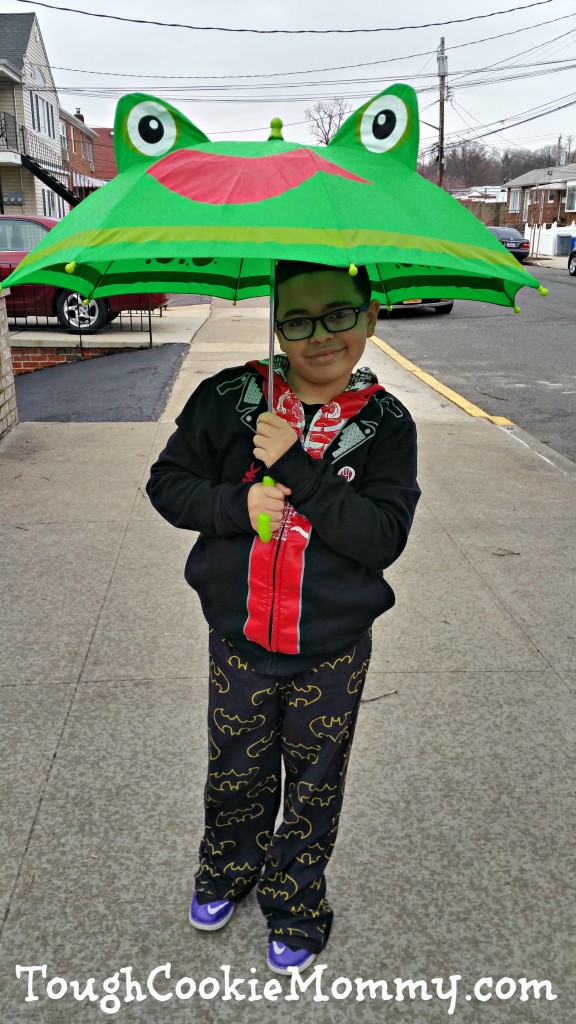 I was excited when I found out that I could have an umbrella that protects me from the elements while, at the same time, makes me fashionable and stylish. Their Vented Fashion Compact umbrellas combine ShedRain technology with really snazzy fashion patterns. The best part is that their Auto-Open/Auto-Close feature makes operation a breeze and the vented double canopy provides me with exceptional wind resistance.
My older son, who's in middle school, thinks he's cool with his new ShedRain WindPro Umbrella because it is strong enough to withstand even the windiest of storms. It has a strong, durable frame, ribs, and shaft that make it easy to fold up small, but remains reliable. Also, it is extremely resistant against winds and opens and closes with the push of a button.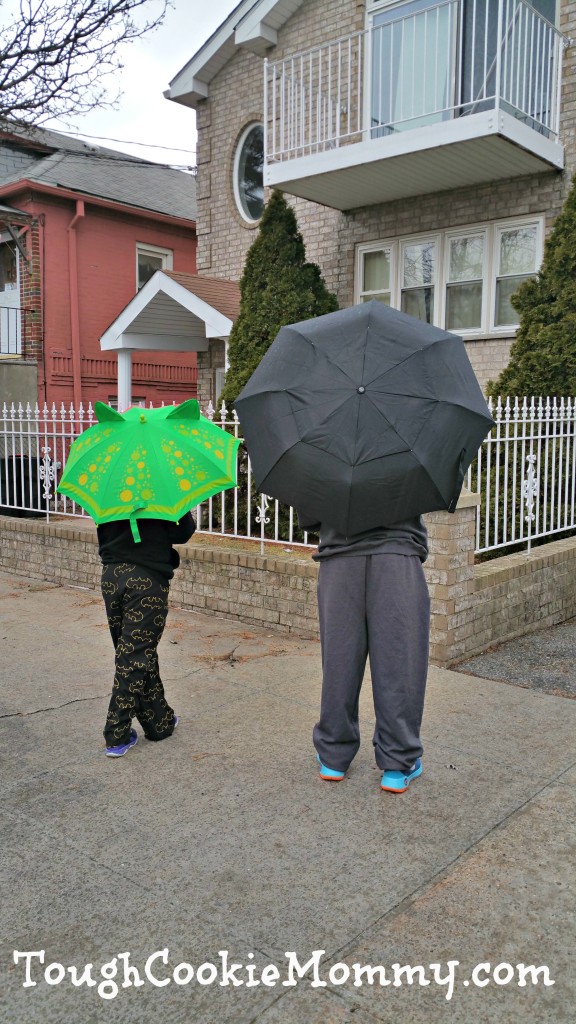 We were very fortunate to receive our ShedRain umbrellas just in time for the crazy weather that we have been experiencing here in New York City in recent weeks. A couple of weeks ago, rain and thunderstorms knocked down a few trees in our neighborhood. I'm not even worried about El Niño now because I know we are ready for its unpredictable weather and we will look great at the same time!
Let's Discuss: Which umbrella would you love to have from the ShedRain website to protect you from El Niño in style?
GIVEAWAY:
Our Sponsor is giving away a ShedRain Prize Pack with 3 umbrellas (ARV $84) to one reader of Tough Cookie Mommy.a Rafflecopter giveaway

Disclosure: I participated in this campaign on behalf of ShedRain. I received a promotional item as a thank you for participating and to facilitate this review. I am disclosing this in accordance with the Federal Trade Commission's 16 CFR, Part 255 "Guides Concerning the Use of Endorsements and Testimonials in Advertising.
© 2016, Tough Cookie Mommy. All rights reserved.