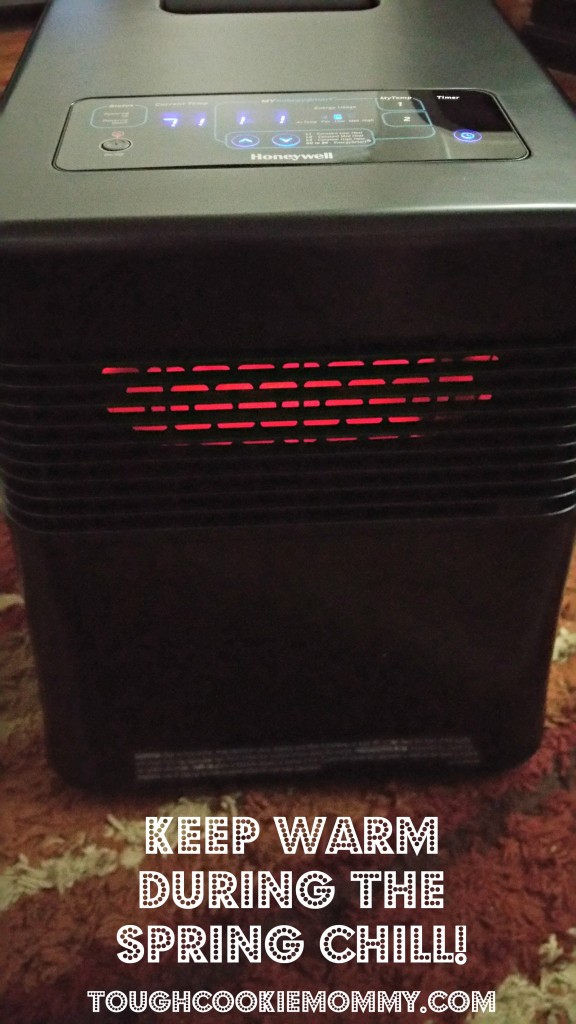 The saying is definitely true, March has come in like a lion and I hope it goes out like a lamb. Although March 20th was supposed to be the first day of spring, we had a surprise snow shower last week and have even experienced some extremely chilly mornings. My boys already want to wear hoodies to school but I keep telling them that the weather is still pretty cold and they have to keep wearing their coats until Mother Nature decides to warm us up.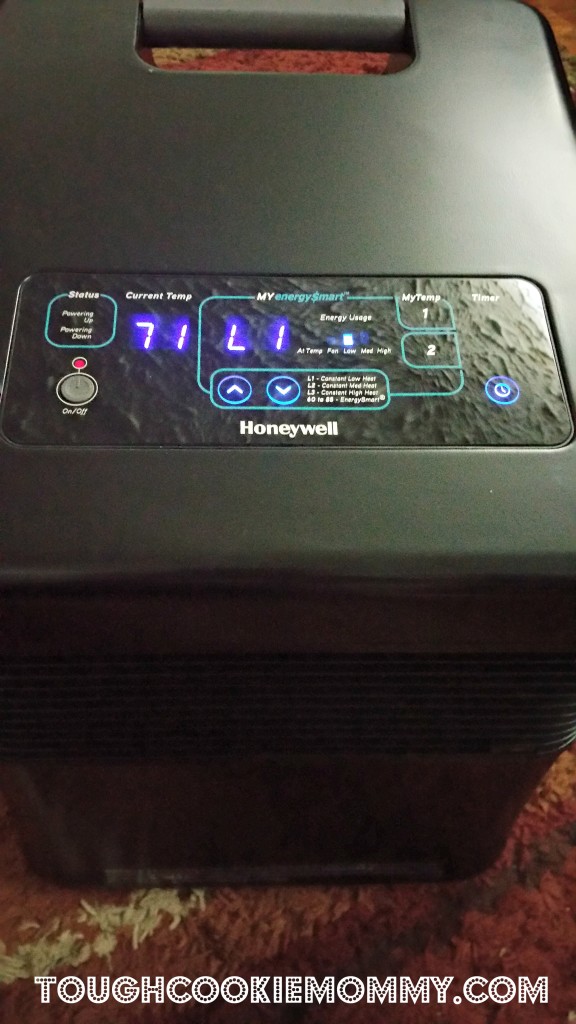 Our house is very drafty so I have been especially cold in the afternoon when I get home from work. Aside from the air conditioner unit that we have in the wall which lets in a lot of cold air, our windows are pretty old so they also allow a lot of cold to seep in from outside. I've been telling my husband for a long time that we needed to get some kind of a portable heater to keep the house warm in between when the boiler goes on and off.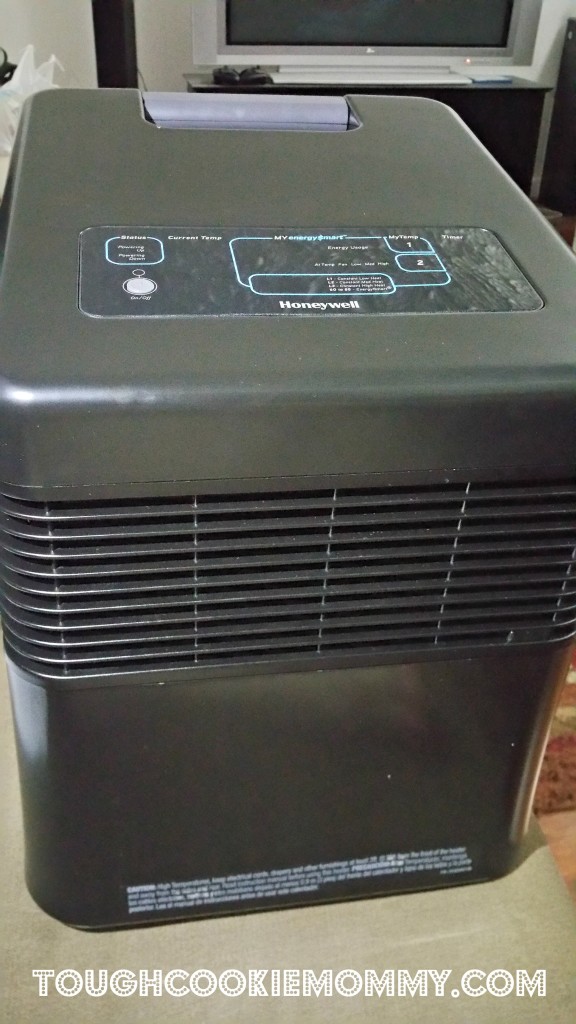 I have fallen in love with the Honeywell MyEnergySmart® Infrared Heater. The heater's sleek, modern design fits any home décor and revolutionary Infrared Technology provides safe, comforting warmth while providing energy efficient heating. The MYEnergySmart® model includes energy-saving controls that can lower energy bills by up to 35 percent for increased cost-efficiency. That is music to my ears, it is compact and will help me keep my utility bill costs down all year long.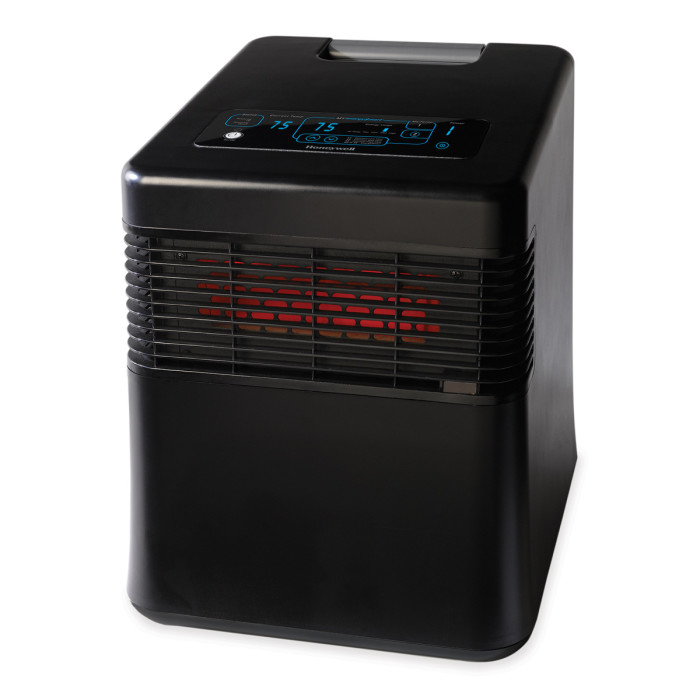 If you have ever found yourself layering your clothes while indoors in an effort to keep heating costs down? You're not alone – Meet the Bundles, a family that thought layering clothing was their only option to stay warm in freezing temperatures while simultaneously keeping energy bills down. Now, thanks to Honeywell and the new Honeywell MyEnergySmart Infrared Whole Room Heater
, they've learned that creating a warm, energy efficient house is not as difficult as they thought and you will too!
Let's Discuss: What are some of the ways that you try to keep warm during the cold chill of winter changing to spring?
GIVEAWAY: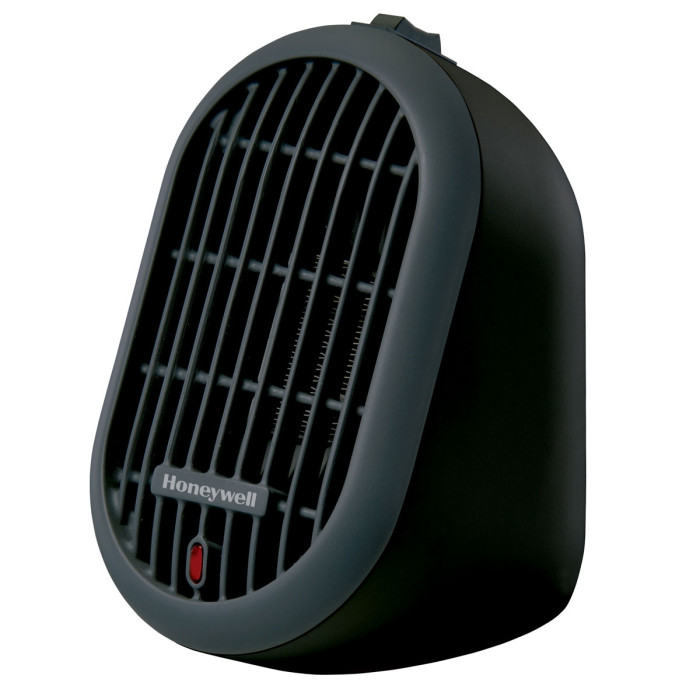 Our Sponsor is giving away a Honeywell HeatBud™ Ceramic Personal Heater (ARV $29.99) to one reader of Tough Cookie Mommy!a Rafflecopter giveaway

Disclosure: I participated in this campaign on behalf of Honeywell but all opinions are 100% my own. I received a promotional item as a thank you for participating and to facilitate this review. I am disclosing this in accordance with the Federal Trade Commission's 16 CFR, Part 255 "Guides Concerning the Use of Endorsements and Testimonials in Advertising.
© 2016, Tough Cookie Mommy. All rights reserved.