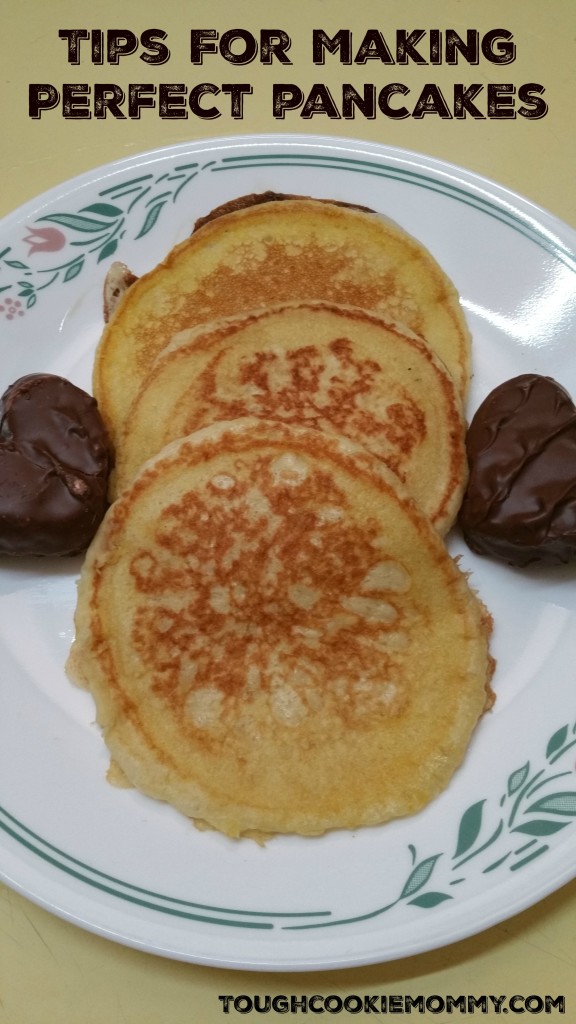 When I was a little girl, I loved eating my grandmother's pancakes. Whenever I slept over her house, I would ask her to make them for me and they have always been the best pancakes that I have ever eaten. As an adult, I still have a love of pancakes but since Grandma passed away years ago, I have never been able to replicate her delicious pancake recipe.
Over the years I have tried to perfect my pancake making technique but I honestly have never been able to make good pancakes. I'm not sure if this was because I wasn't using the right pan or because I wasn't flipping the pancakes at the right time but it has been a total disaster. When I found out about the new T-fal OptiCook Total Non-Stick Fry Pan, I knew that this would finally be my chance to make the perfect pancake and also make my grandmother proud.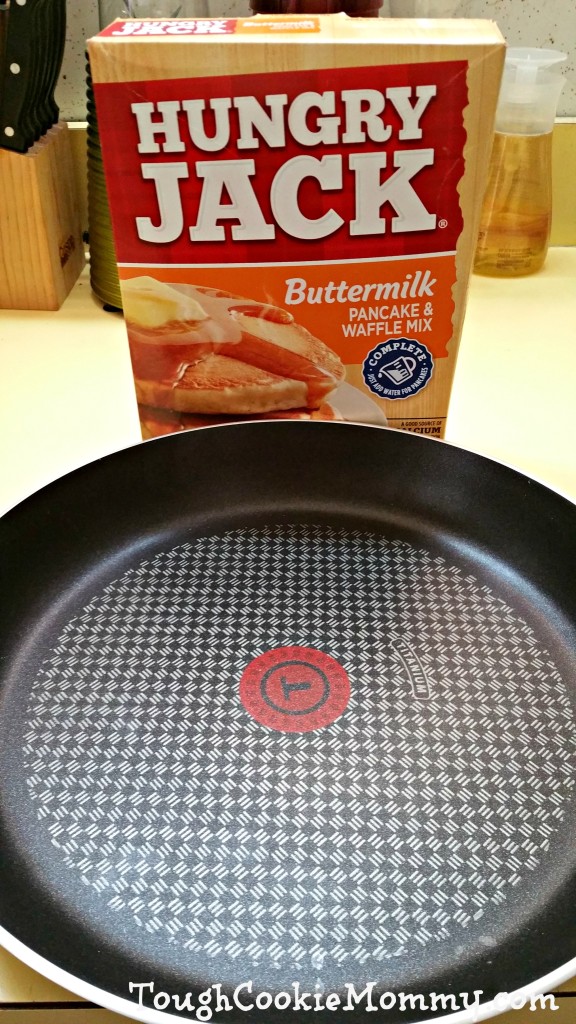 Here are some tips I have learned for making the perfect pancakes:
Using less pancake mix and more water makes for thinner, lighter pancakes.
Using more pancake mix and less water makes for heavier, thicker pancakes.
Cooking pancakes over a low fire allows them to cook all the way through instead of just burning the outside right away.
Sliding the pancake to the edge of the pan with the spatula and shimmying it on to center it before flipping it over helps to keep it in tact.
Pour more batter on the pan for larger pancakes and less batter for smaller pancakes.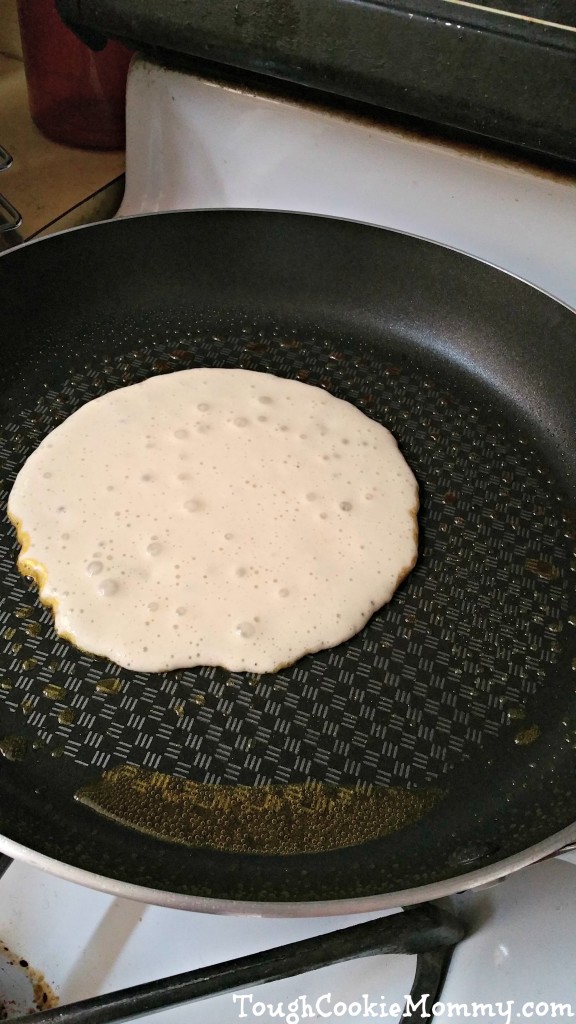 Featuring T-fal's patented Thermospot technology, this pan's technology indicates when it is perfectly preheated by the pattern spot changing to solid red, and gives food the perfect sear. When it comes to making pancakes, having just the right temperature in your pan can mean the difference between perfectly round pancakes or broken, messy ones. I also love that it is non-stick inside and out for easy cooking and cleaning so I don't have to spend hours in the kitchen.
February 17th is National Pancake Day and the 60th anniversary of when T-fal invented the first non-stick frying pan. Since 1956, T-fal has introduced a host of innovative household electrics appliances, among them a healthy indoor grill (the OptiGrill), toasters, irons, indoor grills, multi-cookers, electric kettles, and deep fryers. There is no better way to celebrate than by pairing up Hungry Jack Buttermilk Pancake & Waffle Mix with T-fal's patented Thermospot technology!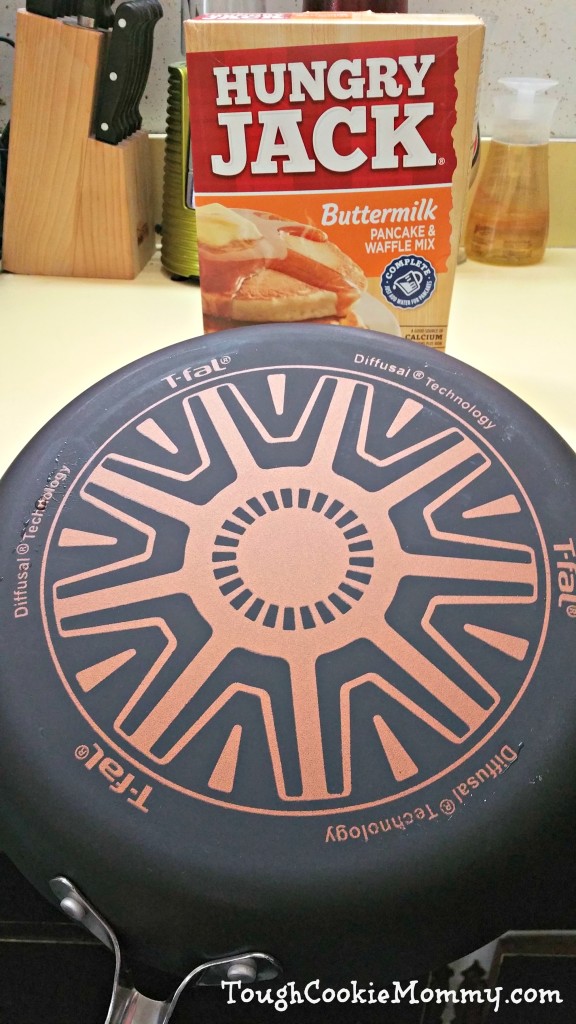 It was so easy to make pancakes for my family this weekend. All I had to do was add water to the Hungry Jack Buttermilk Pancake & Waffle Mix and the T-fal pan alerted me when it was the perfect temperature to start making my pancakes. While I'm not sure if my pancakes came out as good as my grandmother's, my family loved them and came back for second servings. It was a great way to enjoy breakfast as a family and to share memories of my Grandma with my boys and my husband.
Cooking and eating pancakes was so much easier thanks to T-fal and Hungry Jack. The only problem is that now my family won't stop asking me when I'm making pancakes again. Luckily, now that I've become so good at it, I won't mind making them more often!
Let's Discuss: What are some of your tips for making the perfect pancakes?
GIVEAWAY:
Our Sponsor is giving away a prize pack containing Hungry Jack Buttermilk Pancake Mix, Hungry Jack Syrup and T-fal's newest non-stick fry pan, the OptiCook, to one reader of Tough Cookie Mommy!a Rafflecopter giveaway

Disclosure: I participated in this campaign on behalf of T-Fal. I received a promotional item as a thank you for participating and to facilitate this review. I am disclosing this in accordance with the Federal Trade Commission's 16 CFR, Part 255 "Guides Concerning the Use of Endorsements and Testimonials in Advertising.
© 2016, Tough Cookie Mommy. All rights reserved.