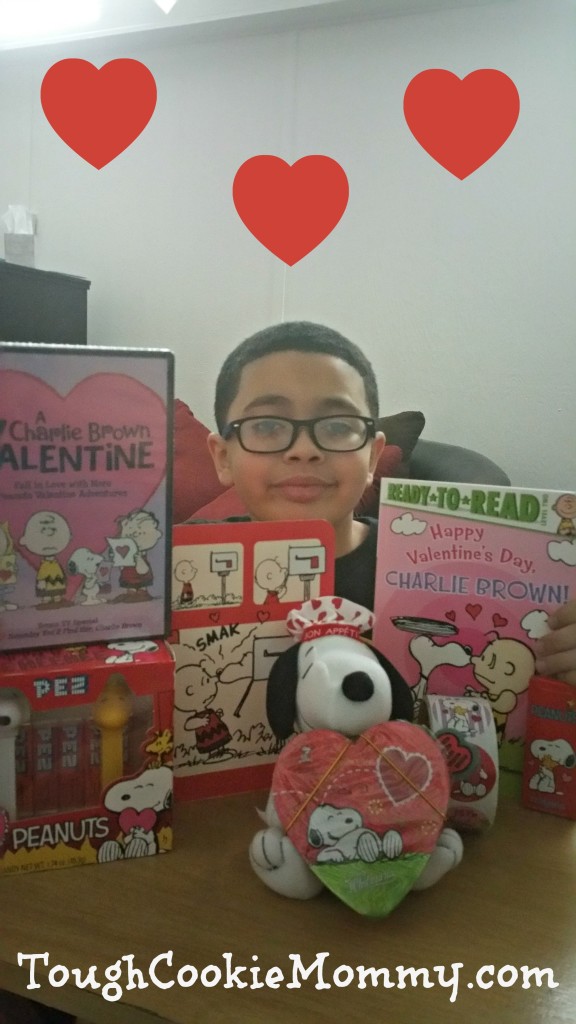 It's almost Valentine's Day and we are all trying to figure out creative and romantic ways to demonstrate to our sweethearts how much we love them. Not to mention looking forward to all the chocolate treats that we also get to indulge in just because it's a special holiday. Many of you probably don't know that, over the years, Charles Schulz created dozens of Valentine's Day-themed Peanuts comic strips.
Many of the strips revolve around Charlie Brown's eagerness to receive valentines…only to be disappointed, every. single. time. In several of the strips, Charlie Brown watches longingly as Snoopy sits on top of his doghouse reading his stacks of valentines—while his own mailbox remains embarrassingly empty.

At other times, Charlie Brown's stomach is in knots as he focuses on getting a valentine from the Little Red-Haired Girl or giving one to her, but he never quite manages to get up the nerve to approach her. In real life, the Little Red-Haired Girl was a co-worker of Schulz' named Donna Johnson Wold whom he dated and proposed to only to be turned down. This ultimately broke his heart despite the fact that they remained friends their whole lives.

Most recently, the Little Red-Haired Girl made her big screen debut in the new The Peanuts Movie in November 2015. The film marks the first time the character, voiced by Francesca Capaldi of Disney's "Dog with a Blog," speaks.
Another fun Valentine's Day Peanuts fact is that there are two primetime TV specials devoted to this day of love. The first one, Be My Valentine, Charlie Brown
, is the 13th special based upon the popular comic strip. In this special, the whole gang experiences holiday heartbreak. The second TV special, A Charlie Brown Valentine
, is the 40th special. In this special, Charlie Brown attempts to win the heart of the Little Red-Haired Girl.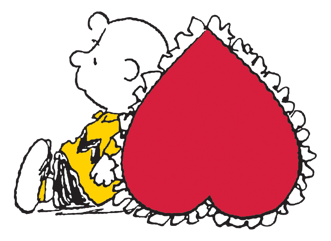 Every year, Charlie Brown, Snoopy and the rest of the Peanuts gang can be found on hundreds of different Valentine's Day gifts, including cards, plush, books, candy and much more. This year, for the first time, Oriental Trading is offering an array of colorful Peanuts toys, party supplies, and crafts for Valentine's Day. Also new are adorable Peanuts Pez and a ready-to-read book, called Happy Valentine's Day, Charlie Brown, from Simon and Schuster. And, returning by popular demand, are Whitman's chocolates featuring a Snoopy plush, A Charlie Brown Valentine DVDs from Warner Home Entertainment, and holiday cards from Hallmark.
How do I love thee, Snoopy? Let me count the ways… Whether it's watching A Charlie Brown Valentine, reading (and re-reading) a favorite Peanuts book, or enjoying some Whitman's chocolate packaged with a Snoopy plush, every Valentine's Day millions of fans around the world find a variety of ways to share their love of the Peanuts gang!
Let's Discuss: What are some of the ways that you like to shower your sweetheart with love and affection on Valentine's Day?
GIVEAWAY:
Our Sponsor is giving away a Valentine's Day Peanuts Prize Pack containing Oriental Trading's treat box to color, crayons and stickers; Snoopy and Woodstock Pez; Simon and Schuster's Happy Valentine's Day, Charlie Brown; A Charlie Brown Valentine from Warner Home Entertainment; Whitman's chocolates featuring a Snoopy plush; and a Valentine card from Hallmark.a Rafflecopter giveaway

Disclosure: This post is part of a blogging campaign as a Peanuts Brand Ambassador. I received a promotional item as a thank you for participating. I am disclosing this in accordance with the Federal Trade Commission's 16 CFR, Part 255 "Guides Concerning the Use of Endorsements and Testimonials in Advertising."
© 2016, Tough Cookie Mommy. All rights reserved.