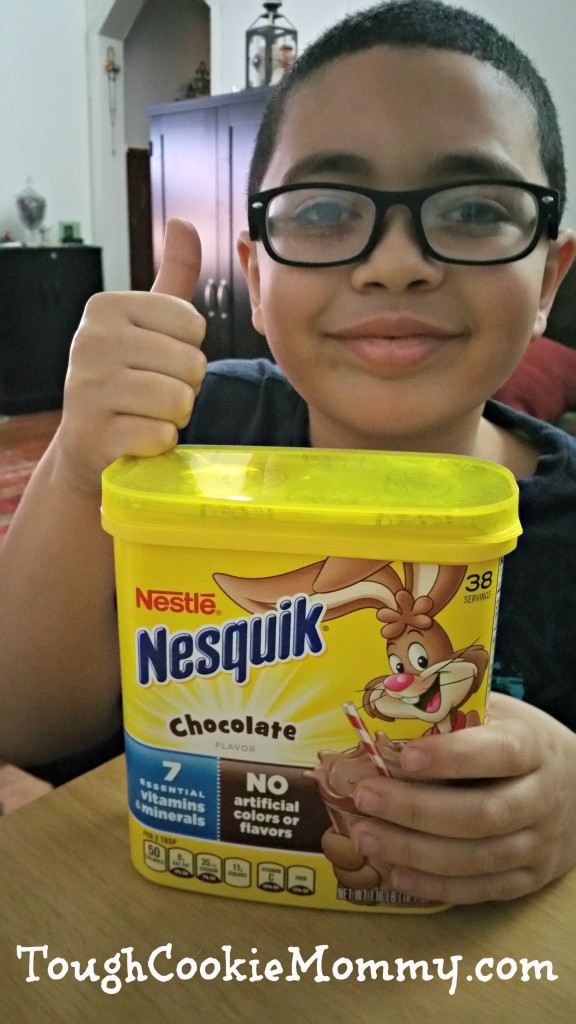 Since becoming a mother of two boys, I have learned that they are both very different people and that their dreams and aspirations for the future are also unique. While my older son loves sports and staying active, my younger son is very artistic and enjoys anything having to do with art and music.
As their mother, I feel that it is my duty to help both of them to live out their dreams. Each day begins with me helping my boys start their day off right with Nestlé Nesquik Chocolate Powder which turns milk into an irresistibly delicious and nutritious chocolate milk that I feel good about and they love.
My older son is already shaping his dreams for the future by taking part in his school's varsity basketball team. We have always known how much he loves to play basketball and have taken an active role in supporting his goals by coaching and volunteering our time throughout the week. Until recently, we were not as sure about what our younger son's aspirations are but he has started to become more vocal about his likes and interests. I've noticed that he is avidly writing in a journal that I gifted to him and has even begun to collect entries on a daily basis.
This past Christmas, my sister gave him an electric keyboard and I was stunned at how quickly he took to playing music on it. He absolutely loves to create melodies and I truly feel that it is his calling to feel the world through music. Add to that the fact that he has an angelic voice and loves to sing, and I think we have the perfect recipe for him to be empowered to believe that anything is possible that he puts his mind to accomplishing.
Nesquik Powder has all the nutritious deliciousness your kids love with 45% less sugar than the leading syrup brand and with no artificial colors or flavors. When combined with 8oz of lowfat milk, I know that I am giving my kids 8g of protein that they will drink right up! Seeing as how I am raising a future basketball player and a star musician and vocalist, this is the perfect way of nourishing possibility in the best way possible!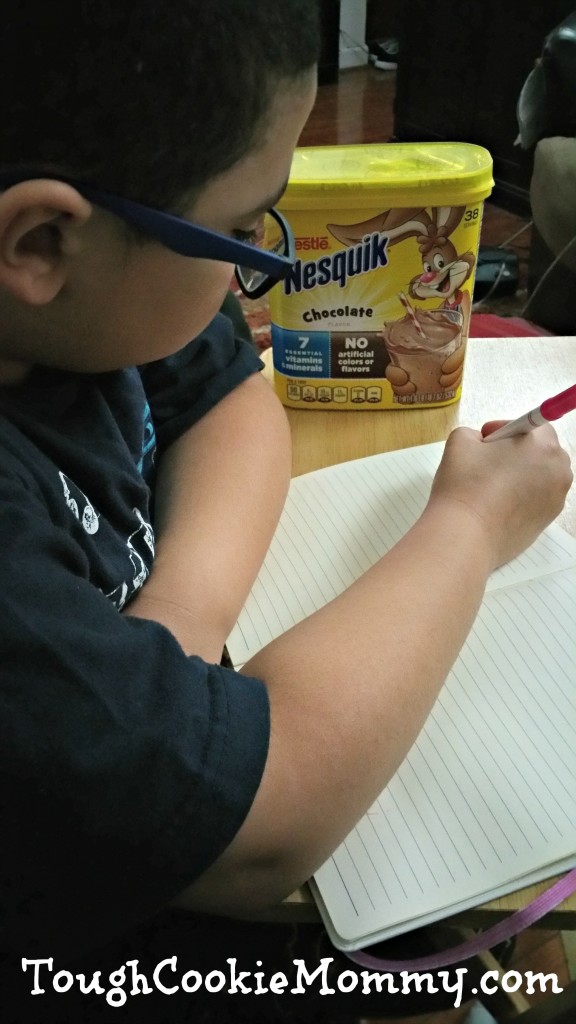 Let's Discuss: What are some of the ways that you are helping your kids to live out their dreams?
Disclosure: This post is sponsored by Nesquik but the content and opinions expressed here are my own. I am disclosing this in accordance with the Federal Trade Commission's 16 CFR, Part 255 "Guides Concerning the Use of Endorsements and Testimonials in Advertising."
© 2016, Tough Cookie Mommy. All rights reserved.