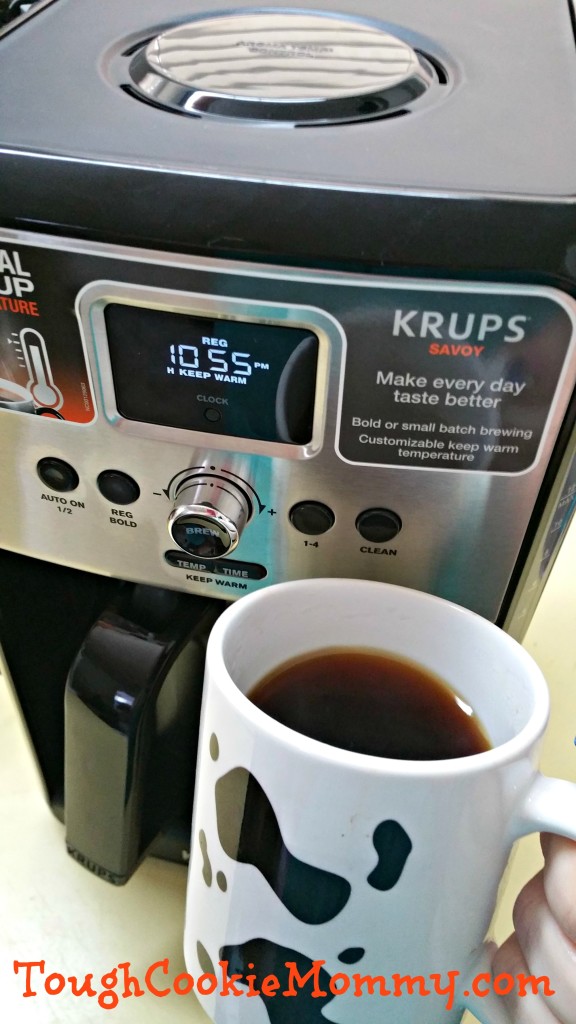 We love coffee in this family and the holidays are the perfect time to brew some up for the rest of our loved ones who are visiting. As you all know, coffee enthusiasts are very meticulous about their brew and they recognize good java when they smell it and when they taste it. The same goes in our home and I know that when everyone here is united to celebrate the holiday season, I better have some good coffee for them to enjoy.
This Christmas, I will be waking everyone up to open their presents with some delicious coffee from my new KRUPS SAVOY EC314 Coffee Maker. Since it boasts a 12 Cup Glass Carafe, I don't have to worry about running out while everyone is downing cup after cup and having a great time enjoying each other's company.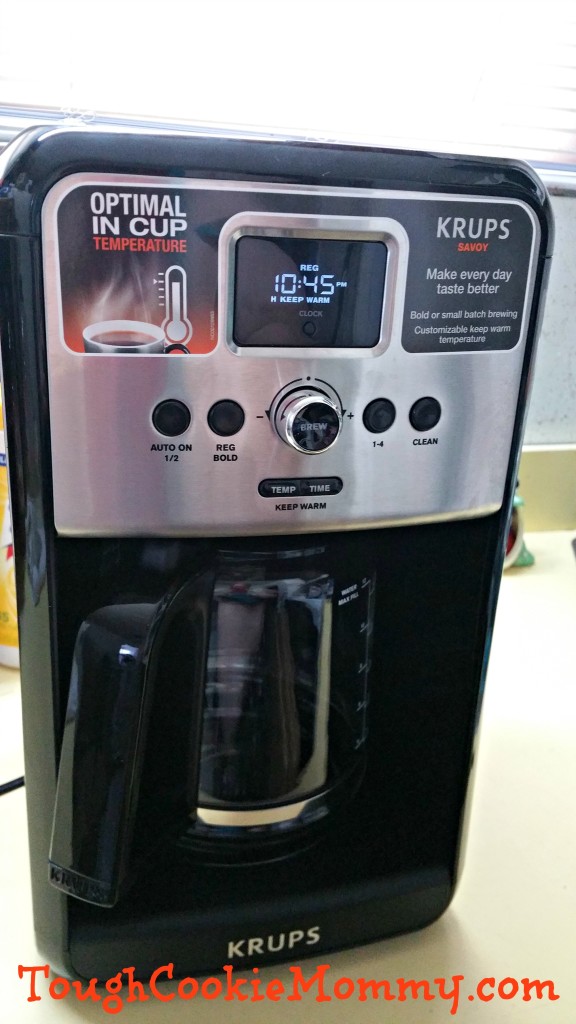 Also, its Keep Warm Function allows me to keep coffee warm for up to 4 hours at three different temperature options and has a thermo-sensor that ensures the coffee stays at the desired temperature for as long as I want. This is so convenient when everyone is asking for a fresh cup every couple of hours. I mean, who has the time to be brewing a fresh pot all day long!
Here are some of the other features of my new KRUPS SAVOY EC314 Coffee Maker:
Coffee in cup temperature at an optimal 180F
Large, Easy to Read LCD screen
Modern and intuitive rotating knob control
Integrated water filtration system for the optimal taste
Clean indicator illuminates when its time to descale
Pause and serve feature allows removal of carafe at anytime
Large front water tank level – allows for easy viewing
Includes Gold Tone Filter
Clean modern lines with brushed stainless steel finish
Reg/Bold Setting: Provides the user control over the richness of their coffee
1-4 Cup Function: Ensures that whether you are brewing for just yourself, or a large group, you get the same quality cup of coffee every time
Auto-On: Dual program settings for weekday and weekend auto-on function so that your coffee is always ready when you need it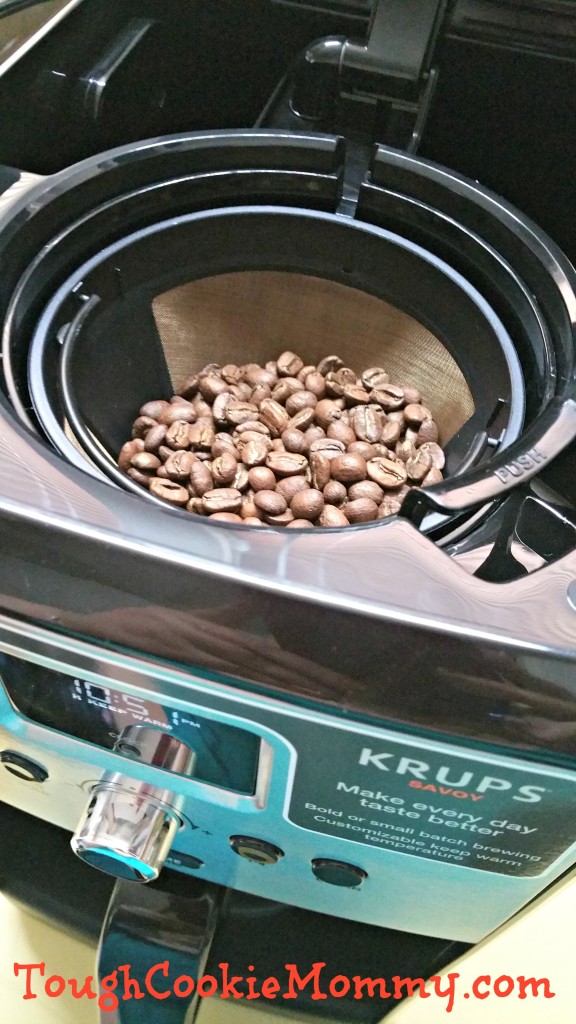 From picking up a daily cup of coffee to get your day started or catching up with friends over a nice warm Cup of Joe, coffee has become an integral part of our everyday lives. This holiday season, we will be using our new KRUPS SAVOY EC314 Coffee Maker to make sure everyone is happy and smiling throughout all the festivities.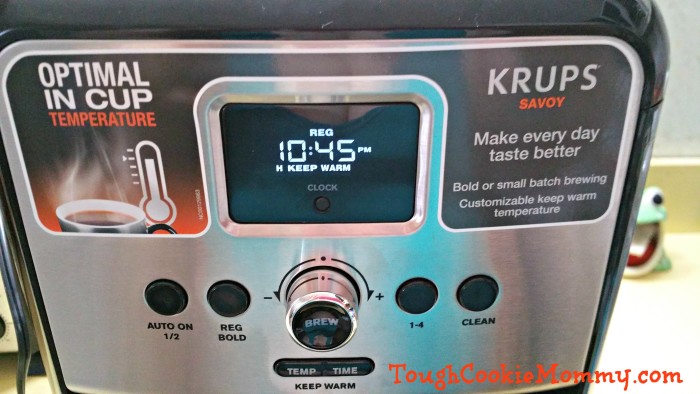 Let's Discuss: What is your favorite way to enjoy a cup of coffee with your loved ones during the holidays?
GIVEAWAY:
Our Sponsor is giving away a KRUPS SAVOY EC314 Coffee Maker (ARV $79.99) to one reader of Tough Cookie Mommy!a Rafflecopter giveaway

Disclosure: I participated in this campaign on behalf of KRUPS USA. I received a promotional item as a thank you for participating and to facilitate this review. I am disclosing this in accordance with the Federal Trade Commission's 16 CFR, Part 255 "Guides Concerning the Use of Endorsements and Testimonials in Advertising."
© 2015, Tough Cookie Mommy. All rights reserved.