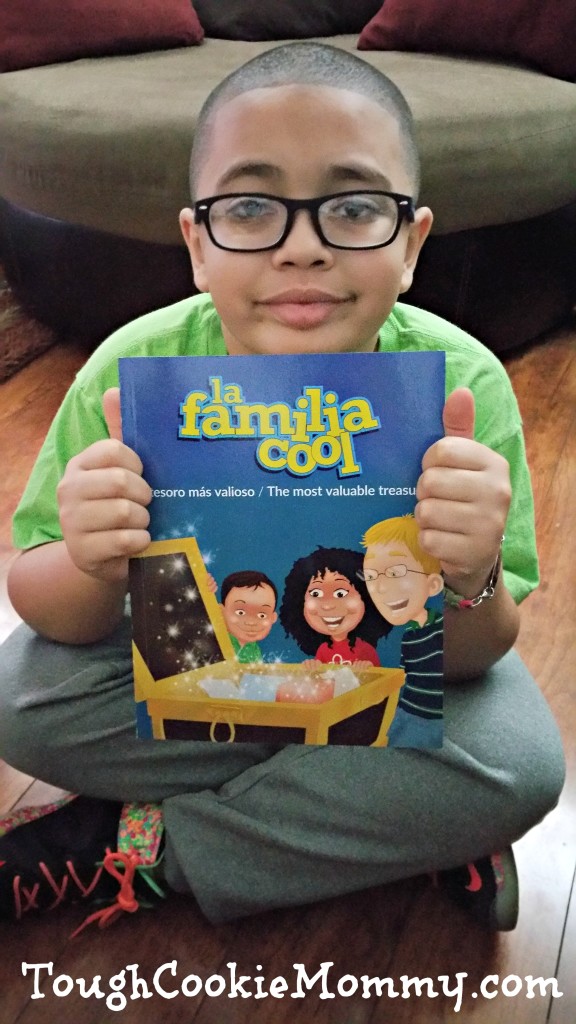 As many of you know, I have been a Literacy Specialist for over fifteen years in New York City. Working in such a diverse city, I have always been surprised by the lack of multicultural reading material that has been available to my students over the years. Every good reading teacher knows that children relate better to books and texts that they can personally connect to and see themselves in. It's the best way to instill a true love of literature in them and to create lifelong readers and learners.
You can imagine my excitement when I learned that I would have the opportunity to review the new bilingual picture book La Familia Cool: El tesoro más valioso / The Most Valuable Treasure
by Dania Santana. It is a heartwarming story about a multicultural family who celebrates its diversity and takes pride in instilling values in its members. My sons and I especially loved all of the different characters in the book who mirror the beautiful differences in our own multiracial family.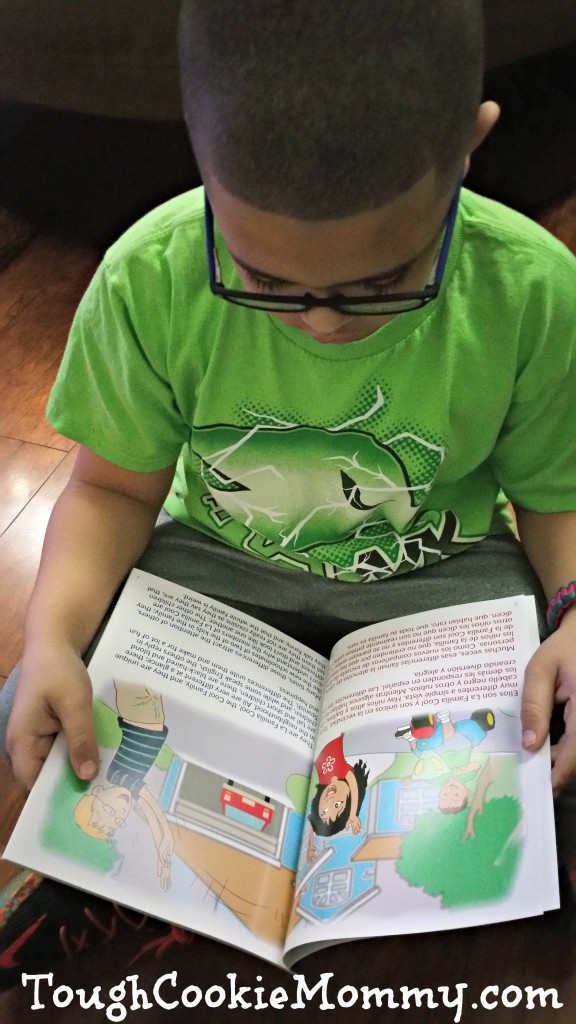 The story begins with the children in the family being ridiculed by other kids at school who didn't believe that a family could have members with such differences in appearance and skin color and still truly be related. As their parents realized what was happening, they decided to share their rich cultural history in the form of old photographs and stories about their beloved ancestors. This exchange not only made the children feel fiercely proud, but it planted the seed of self-love and acceptance as well as laying the foundation of having tolerance for others within them.
As a family, we truly enjoyed reading this book together because it was the first time that we ever read a book about characters that were so similar to our own family in every way. Additionally, there were so many important themes in the book to elicit meaningful discussion between parents and their children such as bullying, cultural diversity, family values and celebrating heritage. I especially loved how it accurately depicted the love and acceptance within Latino families that we strive to impart to our children every single day. These are lasting lessons that will transcend the test of time.
You can purchase La Familia Cool: El tesoro más valioso / The Most Valuable Treasure
for your classroom or child this holiday season on Amazon.com
Let's Discuss: What are some of the ways that you instill lessons about tolerance and celebrating the differences in all people within your own children?
GIVEAWAY:
Our Sponsor is giving away one copy of La Familia Cool: El tesoro más valioso / The Most Valuable Treasure (ARV $9.95) to one reader of Tough Cookie Mommy!a Rafflecopter giveaway

Disclosure: I participated in this campaign on behalf of PreK12Plaza. I received a promotional item as a thank you for participating and to facilitate this review. I am disclosing this in accordance with the Federal Trade Commission's 16 CFR, Part 255 "Guides Concerning the Use of Endorsements and Testimonials in Advertising."
© 2015, Tough Cookie Mommy. All rights reserved.