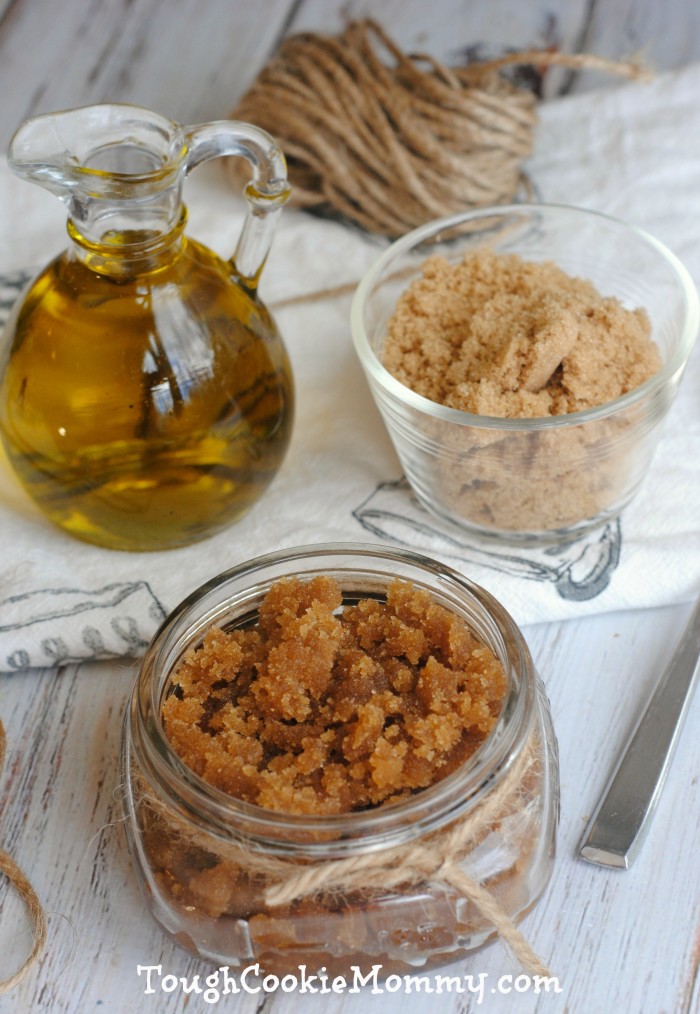 The winter and cold air is wreaking havoc on my skin. I've noticed recently that I am getting some dry patches on my face and that my skin tone has been looking splotchy and red in some places. Since I have sensitive skin, I'm always looking for natural and safe ways to not only exfoliate my skin but to moisturize it as well.
I'm not sure if aging has anything to do with it but I've never really had to worry about having dry skin. Growing up, my face was always oily and I just purchased facial cleansers to prevent breakouts. After having kids, my skin has changed dramatically and gone from being oily to being combination skin. While I do still have oily areas on my face, I've noticed that my forehead and cheeks tend to be dry and flaky now.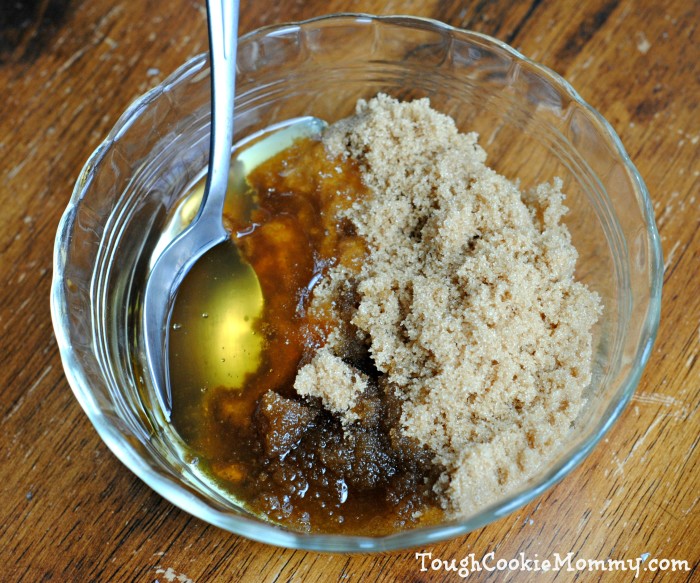 After researching various natural products online for taking care of your skin, I decided to try making a scrub on my won with natural ingredients that I was sure would not irritate my skin. This is the first time that I have tried this and I think it turned out great. I'm now able to exfoliate my skin right at home and get rid of those flaky patches with my Olive Oil, Brown Sugar and Honey Scrub. I never have to worry because I know exactly where all of the ingredients come from and how it was made.
Olive Oil, Brown Sugar and Honey Scrub
Ingredients –
1 C. brown sugar
1/4 C. olive oil
1/8 C. honey
jar with lid
Directions –
1. Combine the brown sugar, olive oil and honey in a small bowl, mixing well.
2. Pour the scrub mixture into a jar and seal with a lid. Give as a gift or keep for yourself!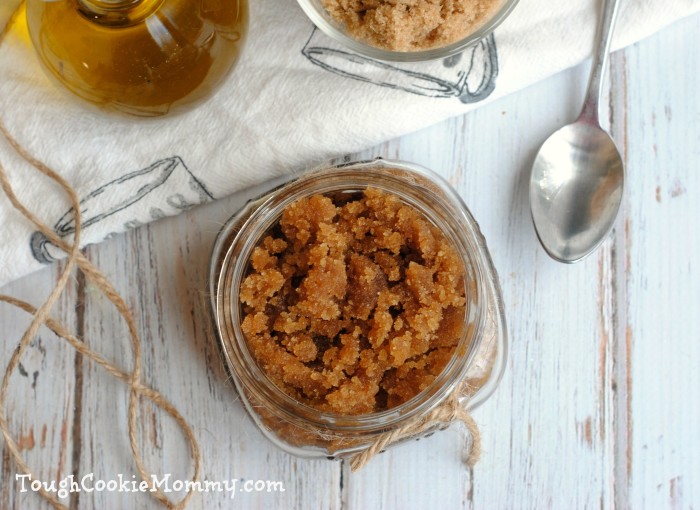 Directions on use –
1. Apply a generous amount of scrub to wet skin and massage in a circle motion.
2. Rinse off with warm water.
3. Pat dry and apply moisturizer to keep your skin feeling soft and smooth.
I use this scrub a few times per week and I have really noticed a difference in my skin. Not only does it smell great but it leaves my face feeling soft and clean. The best part is that it cleanses the oil from my skin and gently exfoliates the dry spots that I have in my T-zone. I'm very excited to share this recipe for making this scrub with all of you. Make sure you head back to let us know how it works for you!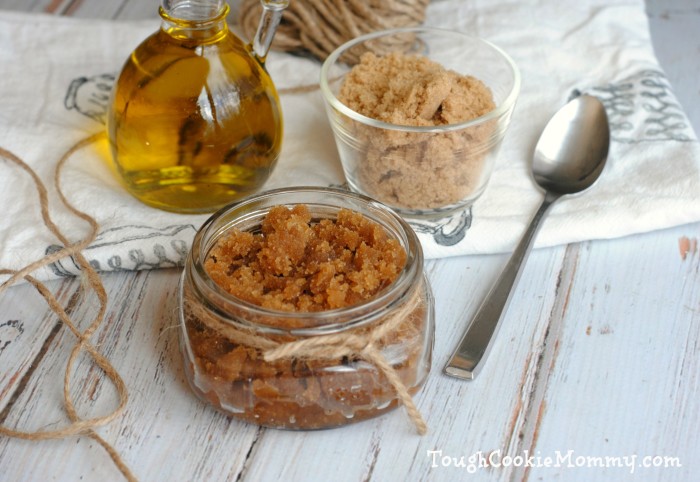 Let's discuss: What natural products have you used in the past to exfoliate or moisturize your skin?
© 2015, Tough Cookie Mommy. All rights reserved.