This is part of a sponsored collaboration with DiMeMedia and Shutterfly. However, all opinions expressed are my own.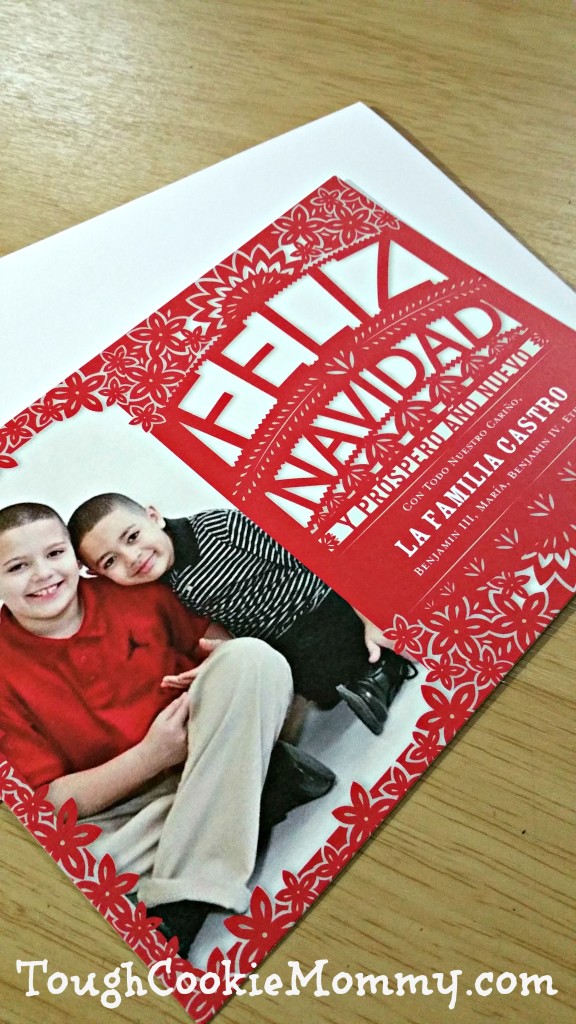 If I have to be honest, I would say that I am one of those people who is always scrambling to get everything ready for the holidays. Although it is my favorite time of the year, it's very difficult to prepare in advance due to my career as an educator along with my responsibilities as a mom.
Last year, I didn't have time to send our yearly holiday photo cards and it broke my heart. It has always been really important to me to send these cards out to friends and family so they could enjoy pictures of our family and so we could convey our love and caring to them during this very special time of the year. This year, I visited Shutterfly to create our personalized cards and I am beyond excited at how beautiful they turned out.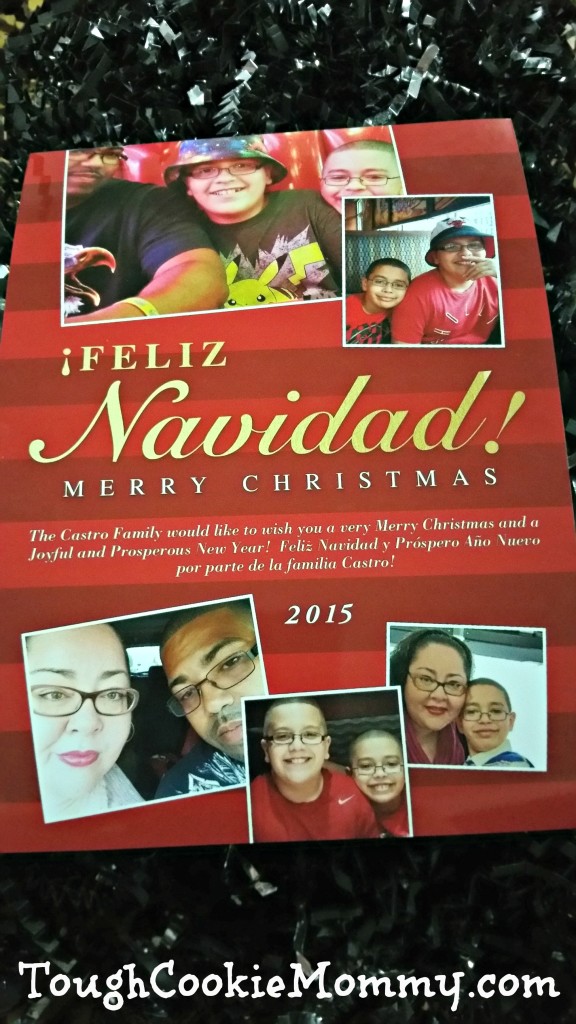 My husband and I were so happy that Shutterfly offers holiday card designs in Spanish. All of our grandparents speak Spanish and are going to be tickled to receive our beautiful cards and sentiments in our native language. Since my Tata and Abuelo are in Spain, it means even more to me to be able to send them a little piece of our hearts that they will be able to feel and understand.
I really like that many of the holiday card designs that Shutterfly offers allow you to create a collage of all your family photos. We like spending time together as a family so I chose pictures that show how much we enjoy being united and that showcase our bright smiles as well as how much we love one another.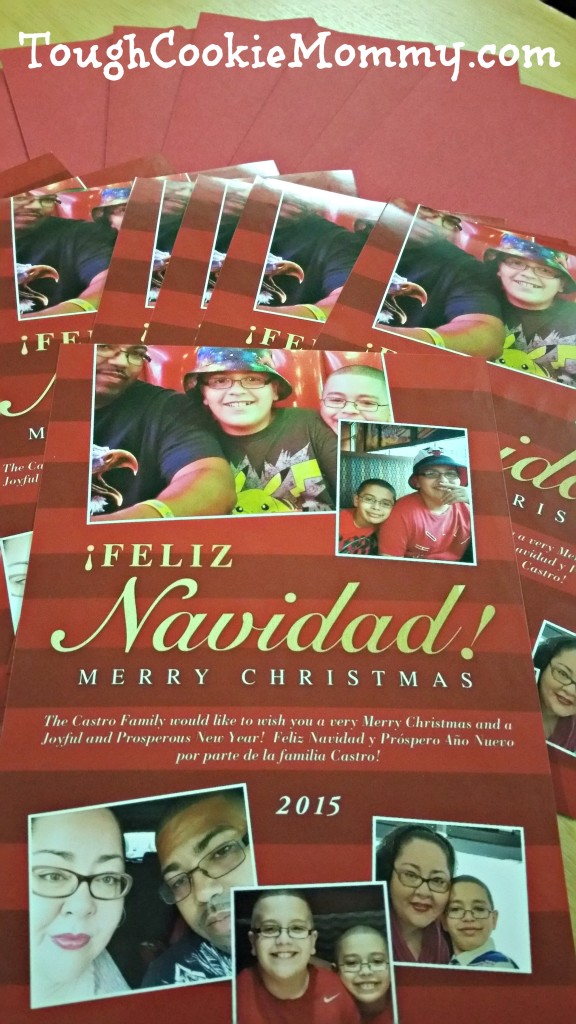 Make sure you visit Shutterfly and create your own personalized holiday cards, photo book or photo gift to demonstrate your love and appreciation for those who truly matter in your life. Nothing conveys these messages better than a personalized gift that you took the time out to design and create. It is the next best thing to mailing your heart to them in an envelope!
Let's Discuss: Why are holiday photo cards important to you and the people you send them to?
GIVEAWAY:
Our Sponsor is giving away a $50 Shutterfly Gift Card to one reader of Tough Cookie Mommy!a Rafflecopter giveaway

Disclosure: This is part of a sponsored collaboration with DiMeMedia and Shutterfly. However, all opinions expressed are my own. I am disclosing this in accordance with the Federal Trade Commission's 16 CFR, Part 255 "Guides Concerning the Use of Endorsements and Testimonials in Advertising."
© 2015, Tough Cookie Mommy. All rights reserved.